Service Delivery in the Financial Service Sector Essay Sample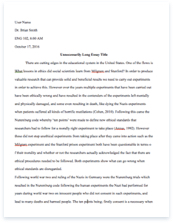 Pages: 14
Word count: 3,736
Rewriting Possibility: 99%

(excellent)

Category: banking
Get Full Essay
Get access to this section to get all help you need with your essay and educational issues.
Get Access
Introduction of TOPIC
Introduction
The financial service sector's profitability will be partly determined by the new technology-based delivery performance of the financial service sector selected to perform financial services. The new technology-based delivery for financial services sector will perform a variety of functions for their customers, comprising processing accounts payable, accounts receivable and expense reporting. The main aim of this report is to analyze key changes in the financial services sector over the past decade and offer some analysis on the wider debate about the emergence of the information economy. There has been worthy of respect research effort by economists, geographers and policy analysts to consider the existence, significance and growth of an 'information economy'. The financial service sector that is an information-intensive service industry is one of the sectors where this emergence of the information economy is true.
The survey findings reported here seem to support the facts that there is a direct relation between the new technology-based delivery and the process of creating more knowledge-intensive organizations. Recent developments have produced innovative ways of using electronic technologies to deliver financial services to consumers. Consumers have growing access to new technology-based financial services mediated by electronic banking technologies that include automated teller machines (ATMs), smart cards and computer banking. Using these technological services, clients can control their financial transactions and receive account information without going to banks. The focus of the report is technology and its potential transformational role in the financial services sector. Research indicates that the ability to utilize the potential of IT enables the new technology-based service delivery performance. 
Methodology
The report methodology adopted for this study was designed with this in mind. This report uses SERVQUAL that was originally proposed as a model to measure service quality for the case of adoption of technology-based service innovations in financial services sector. It also uses a number of approaches, including:
questionnaire surveys to gain a strategic overview of the key trends;
case studies to provide more detailed comments;
secondary data analysis that included IT periodicals and journals, company information, academic papers.
It makes use of action research, surveys that provide the data for this study being made over a long period. This presents additional chance for validation of the findings. The results are then discussed to improve further the relevance and focal point of the research. The brief case study of large financial services companies such as banks, building societies, and insurance companies describes the approach adopted to integrate a wide variety of technology-based service innovations such as ATMs, EFT, smart cards, and computer banking.
Zeithaml and Gilly (1987) indicate that consumers who use ATMs, electronic funds transfer (EFT), smart cards, and computer banking give convenience as the argument for their adoption decision (63). ATMs, EFT, smart cards, and computer banking also provide consumers with more flexibility in managing their finances and control over their accounts (US Banker 1997). For instance, ATMs, EFT, smart cards, and computer banking allow customers to be aware of their exact daily balances and to pay or delay paying other bills in an appropriate manner. As a result, if a consumer considers a technology-based financial service delivery innovation is convenient and helps to manage personal finances efficaciously, then he or she is more probable to adopt the technology-based service delivery.
Hypothesis 1: Recognized benefits of technology-based service delivery have a positive effect on consumer adoption of technology-based financial service innovations.
Hypothesis 2: Technology-based financial service reliability has a positive effect on consumer adoption of technology-based financial service innovations.
Literature Review
How will the major financial services companies perform financial services in the 21st Century? Lee and Lee (2000) present in-depth research into the effect of new information technologies on financial services sector, assess their progress towards transformation, and describe the changes they are making to long-established business processes and rules. The book includes a series of rolling surveys carried out between 1989 and the modern day, and funded by leading organisations such as IBM and KPMG. Lee, Lee, and Schumann (2002) provide a detailed picture of new technology-based financial services sector in transition during a period of anxiety and doubt dominated by restructuring, downsizing and re-engineering. The book is a major contribution to the discussion about the growth of knowledge work, the need for new core organisational abilities in the information age and the need for radical transformations.
This idea has been intensely promoted by governments in the industrialised countries. Governments of the USA, Europe and Japan has published labour statistics that strengthen the view that a large and constantly growing portion of the working population is occupied in generating, recording, processing and transmitting information—the so-called information or knowledge employees. Writers such as Drucker (1991) and Masuda (1980) put claim that the 'information economy' is leading to unprecedented social and organizational transformations. For instance, in Drucker's (1988) article 'The coming of the new organization', IT is considered as chief factor in the process of transformation and radical change. The writer predicts that within twenty years the knowledge-intensive organization will be the prevailing organizational form.
The financial service sector that is an information-intensive service industry is one of the sectors where many of these changes manifest themselves. The research confirms some of the views of writers such as Drucker and Scott-Morton (1991) that there is a direct link between investment in new technologies and the financial service sector. However, there is little evidence of the clerical workforce being unformatted and empowered, a chief feature of the change, rather they are supposed to learn more and do more in less time. By analogy, the professional workforce is also expected to develop many new skills and abilities. At the same time they will be subjected to levels of insecurity and stress and to intrusive control of their expertise.
Data 
The data used for this study are the case of large financial services companies such as banks, building societies, and insurance companies and recent surveys of high performing companies. IT can develop service delivery that is of higher quality, can be delivered faster, more cheaply or adapted to an individual customer's exact needs. In a recent surveys of high performing companies carried out by Eun-Ju Lee , Jinkook Lee , David Eastwood (2003) and Parasuraman (2000), it was found that on average more than one fourth of their sales came from products that did not exist five years ago. IT will play an extremely important role in providing better customer service delivery. Three key aspects—quality, time to market, and flexibility—have particular importance:
Quality—in terms of how well the service delivery meets the customer's needs and the quality of the main processes that deliver the service. The five dimensions of quality are generic to financial services delivery: Tangibles, Reliability, Responsiveness, Assurance and Empathy.
Time to Market—new products and services have to be introduced faster and existing ones managed more efficaciously. IT plays a key role. IT improves organization of effort between departments.
Flexibility—advanced IT can be used to produce or deliver more flexible, highly complex individually adopted and targeted services rapidly.
Eun-Ju Lee , Jinkook Lee , David Eastwood (2003) found that the IT departments of major financial services companies in order to ensure five dimensions of quality were responding to the needs of their customers and becoming more service-oriented, the survey looked at three areas:
links between external customer satisfaction surveys and IT investment;
IT mission statements;
service level agreements.
The survey conducted by Parasuraman (2000) indicated a growing emphasis on monitoring business improvement and client satisfaction, and on using these measures as a basis for assessing the service delivery performance. The survey indicated that IT investment priorities were changing quickly in the majority of organizations. There was indicated business improvement and external client satisfaction. The organizations prioritised their IT investments according to levels of client satisfaction within the firm.
Large financial services companies such as banks, building societies, and insurance companies provided initiative, entitled 'First Choice', determined to assess levels of customer satisfaction by measuring customer service on five different criteria: Fri
endly, Informative, Responsive, Service-oriented, Trustworthy. Prior to the implementation of IT for
handling mortgage business, the satisfaction score on these five criteria was 75 per cent (1990), after implementation it rose to 88 per cent (1992). Although in the past networked PCs have not been up to the task, today one can see many such installations running large-scale OLTP. For instance, Richmond Savings Credit Union, a Canadian-based bank has the largest PC-based OLTP network in the world, handling 100,000 transactions a day for 250,000 accounts spread over 350 PC workstations (Gup 30).
In the UK, client-server technology can make a major impact on knowledge intensive and highly focused financial services companies providing flexible and high value services with high levels of service delivery. A relating example of such a company was set up in 1990, by a long-established life assurance/ investment company. They serviced over 100,000 professional people such as solicitors, doctors, accountants and surveyors. As a young organization, they were able to install technology based on client-server network architecture within six months. Their pretentiously wise client management system now allows them to respond very fast to changing market conditions. Since the clerical functions have been automatized, over 80 per cent of the employees of the organization are now professionals or knowledge workers. The network permits them to exchange ideas effectively with one another and to develop new services online (Gup 69). The massive automation of core banking activities has permitted in 50 per cent of all branch business in UK banks being done automatically via the ATM networks. This comprises cash withdrawals, 70 per cent of all withdrawals, credits and deposits, direct debits and standing orders (Gup 69).
Some areas in which technology is changing the face of financial service included:
Client-server architecture
There is the trend to client-server as one of the most important technological developments. It presents greater flexibility. Client-server is a term used to give representation of linked systems where 'servers' provide services, on request, to applications programs on 'clients'. The services provided by the server or servers are commonly to deal with access and storing of data. On a stand-alone PC, an application's five main tasks—data control; user interface; application logic; logical data handling; and physical data access—are all performed by the PC. Client-server configurations where the application runs on the client and the data is managed and stored on the server are valued more highly, since they offer the client greater flexibility, quicken service delivery, and maximise the number of clients able to receive the same data. Important factor is that the choice depends on individual priorities.
Information storage and retrieval
The creation of magnetic discs was the first step towards storing large quantities of electronic information in a form that could be accessed without difficulty and instantly on-line. The use of database management software was the next step needed to make this information available to authorised individuals in a shared environment.
More convenient databases are now being introduced that offer many benefits for the clients. For example, fully distributed databases that allow delivery be initiated and updated across different hardware, provide more effective intercompany cooperation; and object-oriented databases that provide the manipulation of different data including multimedia information such as documents, programs and images. Using parallel hardware architectures with parallel database servers are of great value as the cost and time of processing transactions will be greatly lowered.
Multimedia and the Information Superhighway
These two other developments—multimedia and the Information Superhighway— are connected with client-servers and have major implications for the financial services sector. Multimedia can be used to sell financial services products without direct human interaction. Telecommunications networks present opportunity of cutting out the branch network and delivering services to the clients at home or work. The communications infrastructure enables the transmission of voice, video, image and data across the same communication link and therefore allows the true combination and management of these services. Providing protection against most risks network is based on the ATM protocol.
Applications packages—programs or a set of programs are produced to accomplish a specific and commonly required delivery task, for example, mortgage processing, personnel records, payroll, accounts. They have many advantages over software made to the customer's specifications:
they are usually cheaper than software made to the customer's specifications, since the cost of analysis, programming, testing and maintenance is shared by all those who purchase the package;
can be implemented very quickly;
the package supplier has practice how to deal with all problems.
The main disadvantages of such packages are:
Packages offering a greater degree of flexibility are being developed today. These will be modular packages that allow users to select those modules that best suit their goals, and parameterized packages that allow users to change the program settings to adopt the package to their own desires. In 1995, 17 out of the Top 20 UK life companies have introduced these packages (Insurance Marketing Review, 1995).
Findings
The financial services sector—banking, life and general insurance and mortgage lending—is one of the most successful sectors of the US economy, both regarding employment creation and customer satisfaction. This process was driven in part by large-scale investment in IT that enabled the elimination of many routine clerical tasks and the development of more successive service delivery. Today the financial service sector is entering a period of maturity (Canals 93). In these new conditions, financial services organizations must give greater emphasis to innovation, flexibility, and fast delivery. Achievement of this will depend upon making full use of the capabilities of IT to enable change, innovation, and services transformation.
The data analysis included descriptive statistics that examined computer banking and financial services that have adopted computer banking and/or ATMs. In the previous section, the case studies from the banking sector provide examples of banks adopting a step-by-step strategy for the introduction of new technology for fast service delivery. This can be observed from the way they have introduced key applications: management information systems.
The proposed hypotheses were tested with regard to the data. Positive results are associated with higher likelihoods of consumers' adopting or new technologies. In addition, perceived characteristics of IT are found to be significant predictors of consumer adoption of technologies like online banking and ATMs. Companies introduce more advanced technologies. New technologies such as open systems, client-server, document image processing are being introduced. Acquiring the technology is now comparatively easy and cheap for any of the major financial services products. Companies with reliable, trustworthy, well-established customer databases can easily enter the market.
The following features have a major effect on the financial services delivery:
the combining of the TV set, the PC and other office products transform delivery patterns to consumers of products such as bank accounts and insurance;
the combining of computing, telecommunications, and broadband communication makes the delivery of absolutely innovative products and services, for instance, interactive financial advice.
Financial service companies use delivery technologies and continue experimenting with them. Use of consumer-driven delivery technologies also requires a value proposition that is based on the needs and requests of the end consumer.
According to SERVQUAL model for qualitatively exploring and assessing customers' service experiences the results of the research indicate that customer experiences have a strong impact on customer choice and usage of the financial service and can be better as financial service delivery is technology independent. The following describes research carried out to determine customers' experiences and customer satisfaction with a higher level of technology in financial service.
Customers can freely obtain advice. Many customers need a professional outside view, advice will be sought from financial services and this might even prove a cornerstone of service delivery in the twenty-first century. For the actual deliveries, it is very likely that most customers will find the convenience of modern Internet banking. Customers prefer to do business with an organization in which they have confidence. Especially in the field financial service, strong advisory service is the key to success.
Financial services strengthen the risk-mitigating effect by building a "Client-server architecture" relationship with their clients. The important feature of this relationship is confidentiality, credibility, and security. By credibly committing to confidentiality, an organization induces reluctant customers to reveal private information.
Transactions and easy access to that information were found to be the most important factors in service selection. Customers have become ever better informed about quality of service. Customers received wide range of sophisticated products and individual advice on their financial strategy.
Creating value for customers. Higher customer expectations for services delivery
Facilitating customer-initiated electronic payments. Increasing comfort levels with the use of electronic payment methods.
 Conclusion
Financial services organizations are undergoing considerable changes—making greater use of IT. Financial services sector is adopting flexible working patterns to enhance responsiveness to rapidly changing market conditions, and developing into more knowledge-intensive. Financial products produced in recent years are the result of technological development that has made it possible to redistribute them in an extremely sophisticated way. The clearly observed reduction in data processing costs has contributed to advances in data-based customer services. The introduction of Internet banking and e-money has changed the delivery channels of financial services delivery and eliminated geographical distance. This progress evidently indicates that success in the financial service sector in the future will depend greatly on an ability to combine money, information and technology in the most efficient way.
Recommendation
Financial services organizations are applying these technologies in different departments to support the new and sometimes foundering set of developing business models. The focus of this report has really been in the area of delivery technologies. Financial services sector's profitability is determined by the delivery performance of the financial services.  The demands of increasingly global customers are stimulating financial service sector to create new bank products and managing relationships on a global scale. Therefore, new delivery channels with the help of technology designed to meet changing customer needs and improve economics are of great importance for growth. IT developments will improve both revenues and cost performance. Networked information systems and electronic delivery channels will improve global cooperation and delivery management.
Thus, the new technologies should be a place that can serve as the necessary catalyst for change as financial services move to a greater business and customer orientation. This means that the organization has the important job of communicating new ideas to employees who may not see the need for the value model of business, further making emphasis on the need for IT to be part of the strategic planning process. With increased universal competition, financial service sector needs to be competitive and aggressive in their approach to business in order to keep the customer base. This means integrating the IT in its delivery operations.
Bibliography
Canals, Jordi. 1997. Universal Banking: International Comparisons and Theoretical Perspectives. Oxford University: Oxford.
Drucker, P. 1988. 'The coming of the new organisation', Harvard Business Review, January-February.
Drucker, P.R. 1991. 'The New Productivity Challenge', Harvard Business Review, September-October.
Gup, Benton E. 2003. The Future of Banking. Quorum Books: Westport, CT.
Lee, Eun-Ju and Jinkook Lee. 2000. 'Haven't Adopted Electronic Financial Services Yet? The Acceptance and Diffusion of Electronic Banking Technologies.' Journal of Financial Counseling and Planning, vol. 11, no. 1.
Lee, Eun-Ju, Lee, Jinkook & Eastwood, David. 2003. 'A Two-Step Estimation of Consumer Adoption of Technology-Based Service Innovations.' Journal of Consumer Affairs, vol. 37, no. 2.
Masuda, Y. 1980. The Information Society, Bethesda, MD: World Future Society.
Parasuraman, A. 2000. 'Technology Readiness Index (TRI): A Multiple-Item Scale to Measure Readiness to Embrace New Technologies.' Journal of Service Research, vol. 2, no. 4.
Scott-Morton, M.S. (ed.) 1991. The Corporation of the 1990s, Information Technology and Organisational Transformation, USA: Oxford University Press.
US Banker. 1997. Luring Customers with Bill Pay. 107 (11): S16-S20.
Zeithaml, Valarie and Mary Gilly. 1987. 'Characteristics Affecting the Acceptance of Retailing Technologies: A Comparison of Elderly and Non-Elderly Consumers.' Journal of Retailing, vol. 63, no. 1.
'Technology improves sales performance', a synopsis of a report by Datamonitor on IT in the UK Life Insurance Sector, Insurance Marketing Review, 4 (28) February 1995.