Service Experience Assignment Essay Sample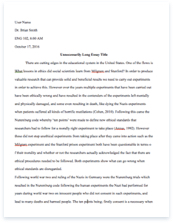 The whole doc is available only for registered users
OPEN DOC
Download Essay
Get Full Essay
Get access to this section to get all the help you need with your essay and educational goals.
Get Access
Service Experience Assignment Essay Sample
The emergence of the World Wide Web has made people's lives much easier in any field or aspect. For instance, since the dependence of man on the internet, much of the needs and demands of people have been made available online, such as online shopping, self-diagnosis, electronic mails, and in the hospitality industry, the establishment of websites that offer services for such significant things as flight and hotel reservations, car rental, etc. with just the touch of your fingertips and a mouse click away.
I once tried reserving for airline tickets and hotel accommodations for the holidays. During that time, using the internet to do such a task was a new thing for me. It was just that I did not have extra time to purchase tickets personally. I knew that even months before the holidays, people are getting reservations because they know flight schedules and even hotel reservations will be fully booked by then. I had the same thing in mind so I decided to go online and purchase reservation tickets.
The first thing I did was to search for a website that offers numerous links to vacation destinations, hotels, car rental services, etc. I chose one of the most popular travel websites and browsed through if I could easily decide where to go and book tickets immediately. What I liked about the website was that it had comprehensive information about places around the globe, such as places to go, exotic cuisines, the goods that are unique to that place, interesting historical information; activities that tourists can do while vacationing in other places, etc.
Aside from that, there are also links to hotels for reservations and choices for vacation packages for those who are traveling on a budget. Overall, it was a great experience because I have to decide in my own time and with numerous destinations to choose from, and with just a click of a button, I was able to book a flight without waiting in long lines or being problematic with fully booked flights or hotels due to the holiday season. Undeniably, "The importance of the Internet in the area of customer service is dramatic" (155, 2).
The needs and demands of customers may be addressed immediately through the use of the internet. The World Wide Web has proved itself to be useful in providing help and convenience for the customers. Through computers and an internet connection, people can now read books, watch the news, watch movies and television shows, buy a whole lot of goods and commodities such as food, clothes, etc. in online shopping havens, talk to other people from the opposite side of the globe, etc.
Because of the wide range of services that the internet is capable of offering, thousands of business establishments have graced the growing population of online users worldwide. This is because being present in the internet is a strategic way of expanding the services that they offer including the target customers or potential client bases not only in one particular place but also from other locations, making the number of potential customers equal to the entire population of internet users.
Aside from the customers, business organizations whose presence is seen online also focus on their relationship with other stakeholders "on a range of subjects – including supplies, ordering, maintenance, recruitment, training, suggestions, complaints, forecasts, news, opinions, legal jeopardy, economic and political matters, health risks, environmental developments, dissemination of corporate information, and so on" (332, 21). To make a point, these are just some of the many services that are made available for customers online.
For the hospitality industry and other service oriented establishments, their presence online is highly needed and establishing websites for customers is the best way to expand and widen the limitations of the target market and profit margin. According to the reading, "the Internet does offer hotels an unparalleled opportunity to market its facilities and services to the entire world" (332, 33). For instance, hotel establishments can establish a website over the internet that would advertise the services and facilities that they offer.
In that website, they should be able to present valuable information for the customers and lighten their burden in booking reservations or asking for information from the support department, etc. The website in itself should be interactive in that upon browsing of the network, it should not leave any questions in the minds of the customers unanswered. The website is like a form of statement wherein the pride and excellence of a hotel establishment exudes. The website tells the customers what the hotel does and what it has that other establishments lack.
It is a form of attracting more customers into the market. Doing so, hotel establishments can accomplish a lot of effective standards and guidelines that would enhance the user's experience in browsing the website. For instance, virtual tours should be made possible in order to showcase the rooms and luxury suites, the facilities inside the rooms, security, housekeeping services, additional services such as Wi-Fi connection, spa center, or gyms, etc. Aside from these, contact information should be provided in the website so customers can inquire anytime they want.
Better yet, online technical support is advisable in order to ensure that all the questions of customers are addressed accordingly and promptly. "Of course, Internet technology also offers customers the opportunity to make reservations easily and cheaply" (333, 5). Because of the growing popularity of online services, thousands of hotel establishments and other service-oriented organizations have joined in the bandwagon of online users and maximize the services they can offer by providing them to a larger and diverse population.
People cannot blame them because in our present technological world, business organizations must learn to adapt and adjust to societal wants, needs, and demands. Based from my experience, technological advancement of business organizations such as their participation in the internet is strategic in attracting more customers. This is because being available in the internet results to convenience and more time for customers to other things than conduct transactions manually with the organization.
Nowadays, people are enjoying wireless telecommunications, speedy transactions, and other services that same time. The internet happens to provide all these needs. Therefore, it is advisable for other business establishments who laid low from the World Wide Web to establish online connectivity and relationships with online customers. This is a sure fire way of gaining more profit and loyal customers for the company. In doing so however, business organizations must make sure that they know what the customers want and find a way to provide for it.
For instance, the website that I visited for my flight reservations and hotel accommodation has incorporated other services such as review of vacation spots from people who have been there, significant information about the place, how and where to go while in the country, etc. In addition, they also have customer support ready for those concerns and inquiries that just cannot wait to be answered, travel updates, etc. These are all important in running a travel website online.
The problem now lies on how business organizations in the internet can compete, especially with the influx of business organizations online. It is quite simple though, they should make sure that they offer services that are not present in other networks. Moreover, they should conduct online surveys and questionnaires in order to understand how they can improve and stay in the online marketing arena and survive the demanding world of globalization.