Service Outsourcing Essay Sample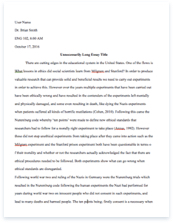 The whole doc is available only for registered users
OPEN DOC
Get Full Essay
Get access to this section to get all help you need with your essay and educational issues.
Get Access
Service Outsourcing Essay Sample
Outsourcing is a phenomenon in which a user organization (client) transfers property or decision rights over service infrastructure to an external (vendor) organization. The outsourcing industry has been growing at a staggering rate of about 20 percent a year. A number of studies indicate that the leading reason behind outsourcing is the need to reduce and control service operating costs, followed by the need to improve management focus and access technical talent not available in-house (Lacity and Willcocks 1998).
The intended benefits, however, often have not materialized and risks are significant (Aubert et al. 1999). For example, one study found that only 54 percent of the agreements realized expected cost savings. Growth in the outsourcing market signals that firms of all sizes believe that service vendors will ultimately deliver value. In fact, outsourcing results have been improving as the practice of outsourcing has matured. Variations in outsourcing outcomes call for an investigation of factors that shape the value delivered to clients through outsourcing.
Outsourcing Service Outsourcing is defined as contracting professionals from the outside to do services that are core or non-core to the business. Yet outsourcing does have its risks. Allowing non-employees to manage key security operations can be scary. The decision is not an easy one which is discussed here to allow security managers to make a more informed decision (Chabrow 2002). Advantages And Disadvantages Of Outsourcing Most companies are not in the security business. They want to sell their goods and services not worry about providing security services.
There are many valid concerns both benefits and drawbacks. When considering outsourcing security. Do you really want to give such important information and responsibilities to non-employees') Are you giving away the "keys to the kingdom? " There is no single answer that will fit all organizations: each organization needs to determine what its needs are and make a business decision based upon those needs. (Hirschheim and Lacity 2000) It should be realized that organizations will need to decide what is appropriate and most co-effective for their needs.
In reality there are three possible choices: outsource everything, outsource nothing, or only out source that which is most needed. To outsource everything would not be beneficial to any organization because key processes would be in the hands of other. To outsource nothing or only outsource them which is most needed are the two choices that make the most business sense. The decision to outsource or not should not be taken lightly. There are many things that must be examined to determine what is best for an organization. Some organizations have decided that all processes are best kept in-house from guards to data and network security.