Setting up a realistic budget is the key to every organization's success Essay Sample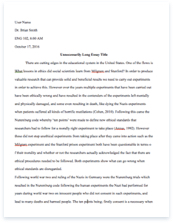 The whole doc is available only for registered users
OPEN DOC
Get Full Essay
Get access to this section to get all help you need with your essay and educational issues.
Get Access
Setting up a realistic budget is the key to every organization's success Essay Sample
The key to every organization's success is to set a realistic budget that can be efficiently revised through the year. In order to estimate revenues and expenses realistically, accurate information must be gathered. As the "budget" can be defined "the strategy of the organization in numbers", it is fundamental to use as a source of information the "business plan", even before starting the budgeting process itself. The budget should align with the organization's strategic priorities and it should be a support tool to achieve the organization's goals. Considering the strategies and goals should help to allocate the resources where they are needed. Therefore, when budgeting, it is necessary taking into account the focus activities of the organization, new market and customers targeted, expected changes in the level of business and staffing, special events, planned maintenance and then determining what impact these initiatives will have on the budgets in terms of revenues and costs.
For example, in the hotel I work for, when budgeting for 2017 it was definitely considered that an extensive refurbishment would be happening in two phases, involving bedrooms, outlets, and banqueting spaces. Not only the cost of the refurbishment itself was attentively looked at when budgeting, but further elements were considered, such as:
– reduction of inventory and headcounts per department;
– revenue loss due to renovation disruption;
– additional costs related to the new bedrooms opening and increase of average daily rate (luxury service training, in-room check-in with i-pads, the introduction of butler department and in-house car, more luxurious in-room items).
Other useful sources of information are historical data and previous year budgets. Looking into historical data enables managers to analyze prior successes/failures and to allocate the resources appropriately as it highlights where it is needed to spend less/more. The previous year budget can be used as a starting point when building the budget for the following year (the previous year figures can be taken as a base and incremented by an assumed percentage). However, when estimating future incomes, completely relying on the incremental approach is too dangerous and can lead to wrong assumptions, if all factors and conditions are not taken into account.
Furthermore, internal and external factors of the organization that can strongly impact the budget must be carefully analyzed. The reason why SWOT and PESTLE analysis is conducted during the budgeting process.The "SWOT analysis" can be defined as "a tool to identify an organization's Strengths, Weaknesses, Opportunities, and Threats. The aim of this analysis is to establish where the organization is today and where it will be in the future by turning the weaknesses into strengths and the threats into opportunities". (Definition of Swot
http://www.investopedia.com/terms/s/swot.asp).
For example, when budgeting for 2017, a SWOT analysis conducted in the hotel I work for identifying:
Strengths
– Being part of a worldwide known group as Mandarin Oriental gives a strong brand recognition that attracts investors;
– An iconic building and exceptional customers service that guarantees loyal customers and a high level of business on the books;
Weaknesses
– Higher turnover and use of agency staff due to the refurbishment which causes an increase in the labor cost;
Threats
– Refurbishment of bedrooms, outlets and banqueting spaces that pushes customers to competitors with an already renovated product and generates a substantial loss of revenues;
Opportunities
– The launch of the renovated outlets and bedrooms on the city side (after phase n.1).
The "PESTLE analysis" can be defined as "a method to assess major external factors (Political – Economic – Social – Technological – Legal & Environmental), that influence an organization's operation and budgeting process". (Definition of Pestle http://www.investopedia.com/terms/p/pest-analysis.asp)
For example, when budgeting for 2017, a PESTLE analysis conducted in the hotel I work for identifying:
Political factors
– Considering that the hotel has a workforce from more than 20 different EU countries that have been so far able to come to the UK without any form of permit, the BREXIT referendum results have started to slowly make the recruitment process harder and more expensive;
– The threat of terrorist attacks has pushed travelers to choose safer destinations, causing a reduction of the inbound tourism and a drop of occupancy, ADR and forecast revenue for all luxury hotels in London;
Economic factors
– The drop of Sterling value as a result of BREXIT and a stronger Dollar/Euro has had a very positive impact on the hotel forecast as it has determined a higher number of US/EU visitors to the UK;
Social factors
– The spreading of a wellness trend has determined in the hotel a focus on increasing the health club services and the introduction of healthy menus in all outlets with the aim of driving additional revenues;
Technological factors
– The hotel has increased its investment on high-tech items in order to keep up with the continuous technological development and to attract millennial travelers/employees (i.e. use of IPad for In-room check-ins, TVs offering screen mirroring, etc.).
Lastly, a market and competition analysis give fundamental information. For example, when budgeting for 2017, in the hotel I work for, it was definitely taken into consideration:
– a stronger competition due to the fact that London hotel room supply had set in the pipelines to deliver further 5000 rooms;
– The Lanesborough re-opening with a renovated product that could potentially attract our Middle Eastern guests;
– Few hotels in the area undergoing renovation (i.e. The Berkeley), that would give us the chance of attracting their guests.
In conclusion, gathering accurate information by conducting all the mentioned above analysis enables the organization to create a comprehensive budget, that can be easily reviewed during the year, in order to monitor performances and make the business profitable.