Shadow Of The Dragon Essay Sample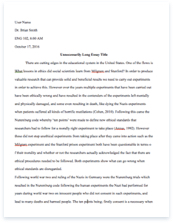 The whole doc is available only for registered users
OPEN DOC
Download Essay
A limited time offer!
Get a custom sample essay written according to your requirements urgent 3h delivery guaranteed
Order Now
Shadow Of The Dragon Essay Sample
Sherry Garland's Shadow of the Dragon provides us with an emotional and a romantic storyline of the life of a Vietnamese boy named Danny (Duong) and his older cousin Sang Le, who arrive to the United States of America to fit in the society. Danny and Sang Le both lived a very desperate life in Vietnam with the Vietcong's trying to take over Vietnam. A few years after the war between the Vietnamese and the Vietcong, Danny's parents moved to the United States of America, to live a relaxing life and have an opportunity to buy a house and maybe open their own business someday. Sherry Garland expresses many similarities and many differences between the two beloved cousins Danny and Sang Le. Danny and Sang Le have different point of view for their religion and culture, Danny believes that he is more an American then a Vietnamese, and Sang Le believes that he is more a Vietnamese. There are also many similarities between them such as their love to one another
Throughout the novel, we can see that one of the main differences between Danny and Sang Le is that Danny wants people to think he is an American citizen, and not a Vietnamese Vietcong, he tries to deny his background to other people, that they would not have any wrong thoughts on their minds. Sang Le opposes to that and Sang Le believes that there is nothing wrong with being Vietnamese. Usually most people pick to marry or love a person from the same culture as them and with the same religion. There is a very good example that shows that Danny liked American girls, and that he was not interested in any other types of girls, Danny liked Tiffany Marie, and when Sang Le found out about it, he was surprised that Danny picked an American girl over a Vietnamese girl. On the other side, when Sang Le came to Huston he met a girl named Hong in his Home Coming Party, and throughout the hole novel Sang Le says that Hong looks like a beautiful rose, and how he would want to be with her. This shows us the main difference between Danny and Sang Le
One day Sang Le decided to make a surprise to his cousin. Sang Le organized a double date that involved him, Hong, Cuc, Danny and Tiffany Marie. When Danny found out that his cousin asked Tiffany to go out with him, he was mad at Sang Le, but after a while, he realized that his cousin tried to do something nice for him, and especially that Tiffany said "Yes", Danny agreed to Sang Le's request. Throughout the novel, Danny did many nice things to Sang Le, and Sang Le returned the favour. This shows us that the two beloved cousins hade many things in common, and especially that they liked each other very much, and they would do anything in their power to help each other.
Throughout the novel we could see many things that Danny and Sand Le had in common, and we also can see many things that they disagreed on. One of the most important similarity is that Danny and Sang Le would do anything to make each other happy, throughout the novel we have not seen, Danny and Sang Le fighting over something, they were always happy. One of the biggest difference that the two cousins had was their believes, and their love to their motherland. Danny did not want to be a Vietnamese immigrant, he wanted to be American, and Sang Le opposed to that. As we can see that the Strongest points of their differences and their similarities were their love towards one another and their believes towards their religion and their motherland.