Shakespeare's Presentation of the Code of Values in Messina Essay Sample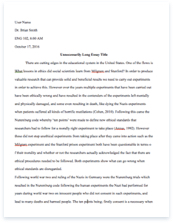 The whole doc is available only for registered users
OPEN DOC
Download Essay
Get Full Essay
Get access to this section to get all the help you need with your essay and educational goals.
Get Access
Shakespeare's Presentation of the Code of Values in Messina Essay Sample
In Shakespeare's comic play 'Much Ado About Nothing' the variety of characters and the plot represent different values. Some characters are portrayed as villains, others as joyful lovers. Throughout the play we are faced with acts of deception and disguise as well as redemption and revival in a unique mixture of seriousness, gaiety and sparkling wit.
The play opens with the victory of battle, continues with the seriousness of betrayal, and ends with romance and love. The promise of an upcoming wedding causes excitement and happiness to some characters while to others it appears to be their chance for revenge. The play is full of with clever, fun loving repartee between Beatrice (Leonatos' niece) and Benedick (a follower of the king), who are irresistibly appealing in the way they resist being in love. At other junctures the mood is heavy with the gravity of certain situations such as when Hero's reputation and even his life are in jeopardy. However, in the end sobriety gives way to visual colour, dances, joy and weddings.
In this assignment I will analyse the characters as they move with the plot and I will explore how their roles convey the meaning behind the storyline. Some are caught in the act of deception at work while others suffer from the consequences. Throughout I will be looking at how the characters display love, hypocrisy, deceit and wit.
Much of the play is moved along by characters eavesdropping on a conversation and either misunderstanding what they overhear or being deceived by gossip and trickery. Hero and Claudio among others trick Benedick and Beatrice by setting them up to overhear conversations in which their friends deliberately mislead them. Don John's spiteful gossip makes Claudio and Don Pedro suspicious that Hero is disloyal. These are just some of the examples of vanity and deception throughout the play. The window trick, in which Borachio and the disguised Margaret make love at Hero's window, is itself a sort of overhearing. In this case, two people spying on the scene, Claudio and Don Pedro, misunderstand what they see, because Don John has set it up to deceive them. This scene echoes the trick played upon Beatrice and Benedick, but with the opposite effect. Instead of making two people fall in love, it causes Claudio to abandon Hero. Finally, at the end of the play, overhearing restores order. The men of the Watch, hearing Borachio brag about his crime to Conrad, arrest him and bring him to justice. All the eavesdropping shows and displays the question, 'can anyone be trusted in Messina?'
Some of the deceptions are malevolent, others are kind. The duping of Claudio and Don Pedro results in Hero's disgrace, while the ruse of her death prepares the way for her redemption and reconciliation with Claudio. In a more light-hearted vein, Beatrice and Benedick are fooled into thinking that each loves the other, and they actually do fall in love as a result. The audience is shown that deceit is not inherently evil, but something that can be used as a means to good or bad ends.
It is sometimes difficult to distinguish between good and bad deception. When Claudio announces his desire to woo Hero, Don Pedro takes it upon himself to woo her for Claudio. Then, at the instigation of Don John, Claudio begins to mistrust Don Pedro, thinking he has been deceived. Just as the play's audience comes to believe, temporarily, in the illusions of the theatre, so the play's characters become caught up in the illusions that they help to create for one another. Benedick and Beatrice flirt caustically at the masked ball, each possibly aware of the other's presence yet pretending not to know the person hiding behind the mask. Likewise, when Claudio has shamed and rejected Hero, Leonato and his household "publish" that Hero has died in order to punish Claudio for his mistake. When Claudio returns, penitent, to accept the hand of Leonato's "niece" (actually Hero), a group of masked women enters and Claudio must wed blindly.
The masking of Hero and the other women reveals that the social institution of marriage has little to do with love. When Claudio flounders and asks, "Which is the lady I must seize upon?" he is ready and willing to commit the rest of his life to one of a group of unknowns. His willingness stems not only from his guilt about slandering an innocent woman but also from the fact that he may care more about rising in Leonato's favour than in marrying for love. In the end, deceit is neither purely positive nor purely negative: it is a means to an end.
Images of war in the plot frequently symbolise verbal arguments and confrontations. At the beginning of the play, Leonato relates to the other characters that there is a "merry war" between Beatrice and Benedick: "They never meet but there's a skirmish of wit between them". Beatrice .continues this martial imagery, describing how, when she won the last duel with Benedick, "four of his five wits went halting off". When Benedick arrives, their witty exchange resembles the blows and parries of a well-executed fencing match. Leonato accuses Claudio of killing Hero with words: "Thy slander hath gone through and through her heart". Later in the same scene, Benedick presents Claudio with a violent verbal challenge: to duel to the death over Hero's honour. When Borachio confesses to staging the loss of Hero's innocence, Don Pedro describes this spoken evidence as a sword that tears through Claudio's heart: "Runs not this speech like iron through your blood?" , and Claudio responds that he has already figuratively committed suicide upon hearing these words: "I have drunk poison whiles he uttered it" .
The varied speech of the characters conveys their status. Some speak with elegance and passion. Such as Leonato after Hero is betrayed and Beatrice when she is angry with Claudio. But Benedick and Beatrice also share a special way of speaking all their own, in which they are constantly making jokes and puns; this verbal sparring highlights their special gift of wit. Other characters have no such skill with words. Dogberry is always getting his words wrong to very humorous effect. However, his mistakes hinder communication when, for example, Dogberry and the Watch try to tell Leonato that they have caught Borachio but cannot make themselves understood. Finally, some characters seldom speak at all, like the sullen and bitter Don John or the gentle but usually shy Hero and Claudio.
Like Beatrice and Benedick, Dogberry and his assistant, Verges, contribute to the verbal amusing elements in the play; however, their low-comedy is far removed from the cerebral comedy of the warring lovers. Dogberry's misunderstanding and subsequent destruction of the English language is a source of hilarity throughout the play:
Sexton: Which be the malefactors?Dogberry: Marry, that am I and my partner.
Verges: Nay, that's certain; we have the exhibition to examine.
Dogberry's unique misuse of logic befuddles everyone except Verges. Thus the hilarious effect is further enhanced:
Verges: If you hear a child cry in the night, you must call to the nurse and bid her still it.
Watchman: How if the nurse be asleep and will not hear us?
Dogberry: Why, then, depart in peace, and let the child wake
her with crying; for the ewe that will not hear her lamb when it baas will never answer a calf when he bleats.
Verges: 'Tis very true.
Dogberry's ridiculous mistakes are, of course, amusing in their own right, but they also serve to underscore aspects of his personality which are themselves humorous: his self-importance and desire to impress. To the audience, his aspirations to rise above his class are comical because he fails so miserably. Dogberry is not even aware that he is failing and so it is safe for us to laugh.
Dogberry's incongruous vocabulary becomes the primary comic relief in the play and provides an important contrast to the troubles encountered by Claudio and Hero. Just as Beatrice and Benedick's banter detaches us emotionally, Dogberry stops our lamenting over Claudio and Hero's grave situation by preoccupying us; we are busy with the mental exercise of searching for his absurd mistakes. If the farcical comedy of Dogberry and his men were not present, nothing would exist to combat the evil Don John and his cohorts perpetrate, nothing to reaffirm the fact that everything will work out.
Benedick throughout the play is seen to be sarcastic but always loyal. He is the entertainer, indulging in witty exaggeration to express his feelings. He delivers a perfect example of his inflated rhetoric when Beatrice enters during the masked ball. Turning to his companions, Benedick grossly exaggerates how Beatrice has misused him, bidding his friends to send him to the farthest corners of the earth rather than let him spend one more minute with his nemesis: "Will your grace command me any service to the world's end? I will go on the slightest errand now to the Antipodes that you can devise to send me on. I will fetch you a toothpicker from the furthest inch of Asia . . . do you any embassage to the pigmies, rather than hold three words conference with this harpy".
Since Benedick is so invested in performing for the others, it is not easy for us to tell whether he has been in love with Beatrice all along or falls in love with her suddenly during the play. Benedick's adamant refusal to marry does appear to change over the course of the play, once he decides to fall in love with Beatrice. He attempts to conceal this transformation from his friends but really might enjoy shocking them by shaving off his beard and professing undying love to Beatrice. This change in attitude seems most evident when Benedick challenges Claudio, previously his closest friend in the world, to duel to the death over Claudio's accusation of Hero's unchaste behaviour. There can be no doubt at this point that Benedick has switched his allegiance entirely over to Beatrice.
Beatrice too keeps up a "merry war" of wits with Benedick. The play suggests that she was once in love with Benedick but that he led her on and their relationship ended. Now when they meet, the two constantly compete to outdo one another with clever insults.
Although she appears hardened and sharp, Beatrice is really vulnerable. Once she overhears Hero describing how Benedick is in love with her (Beatrice), she opens herself to the sensitivities and weaknesses of love. Beatrice is a prime example of one of Shakespeare's strong female characters. She refuses to marry because she has not discovered the perfect, equal partner and because she is unwilling to eschew her liberty and submitting to the will of a controlling husband. When Hero has been humiliated and accused of violating her chastity, Beatrice explodes with fury at Claudio for mistreating her cousin. In her frustration and rage about Hero's mistreatment, Beatrice rebels against the unequal status of women in Renaissance society. "O that I were a man for his sake! Or that I had any friend would be a man for my sake!" she passionately exclaims. "I cannot be a man with wishing, therefore I will die a woman with grieving"
Don Pedro has power, and he is well aware of it; whether or not he abuses this power is open to question. Unlike his bastard brother, the villain Don John, Don Pedro most often uses his power and authority toward positive ends. But like his half-brother, Don Pedro manipulates other characters as much as he likes. For instance, he insists on wooing Hero for Claudio himself, while masked, rather than allowing Claudio to profess his love to Hero first. Of course, everything turns out for the best.
Don John the Bastard is the brother of Don Pedro and villain of this comedy. He craves mischief and plans to destroy the lives of the people in Messina. He employs his comrade, Borachio, to pretend to be with Hero, when he is actually with Margaret, so that the prince and Claudio can see. He flees Messina after Claudio disgraces Hero and is later caught by the sexton
Don John is a glum, grim, ill-conditioned rascal whose natural malevolence renders the joy of others a pain, and the pain of others a joy, to him. The reckless and unprovoked doing of mischief his natural pastime. Certainly, he gives as his reason for plotting to destroy Claudio's happiness that the "young start-up hath all the glory for my overall," but then he adds "If I cross him in any way, I bless myself every way," which gives away his real malicious natures. Anything that will serve as a platform "to build mischief" is useful to him.
We may well ignore the reality of such characters but Shakespeare draws our attention to the evil in such people as Don John who "spin motives out of their own bowels." Don John's sour and spiteful temper is controlled but his kindly behavior is to be "trusted with a muzzle, and enfranchised with a clog." In other words, he thinks himself robbed of freedom when he is not allowed to bite.
I have described in this how the devious twists and turns of the plot and the actions and reactions of the well developed characters have presented the audience with a wide range of behaviour. The wit and wordplay of Benedick and Beatrice, the luck of Dogberry and the mastery of Don Pedro are all different aspects of human nature in action.
The audience is engaged and amused. Held by the dramatic tension of knowing more than the actors, the absurdity of the situations highlight the vanities and pretensions of the characters in the imagined world of Messina. The audience is in this way invited to examine their own ways of behaving in the real world.