Short Microsoft Operating System History Essay Sample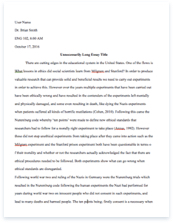 The whole doc is available only for registered users
OPEN DOC
Get Full Essay
Get access to this section to get all help you need with your essay and educational issues.
Get Access
Short Microsoft Operating System History Essay Sample
Microsoft has released quite a few operating systems in its corporation's leading distribution of personal computer tenure. From its acquisition of "86-DOS" to its latest release version of "Windows 8," Microsoft continues to develop the personal computer in all changing environments. Personal computers for the home and business have been by large numbers dominated by Microsoft's operation systems with a track record of new and innovating features. Microsoft's journey began 1980 where the purchase of the "86-DOS" license was made. Microsoft was in the business to develop a new operating system for the new Intel processor coming onto the market. With programmers going to work and corporate dealings along the way, Microsoft in 1981 released "MS-DOS 1.0" for the "IBM PC." "MS-DOS" introduced the "File Allocation Table" or FAT filesystem for the first time and remains today on all floppy disks today.
As a few years went by, Microsoft developed its very first Windows release which was not an operating system but ran within "MS-DOS" as an operating environment. This was Microsoft's first attempt at a graphical user interface or GUI. Of course development continued over the years and in 1992, Microsoft released "Windows 3.1" operating system. This operating system was the first to have a Windows Registry and to support multimedia with a video player.
Microsoft at this point started building its operating system for the business personal computer. There was both development for the home and business machine by two different developer groups. Microsoft's develop team for the home was called "Windows 9X Product Line" and for business "Windows NT Product Line." The first release was "Windows NT" (Version 4.00, released in 1993) with subsequent releases such as "Windows 95" (9X product – Version 4.00.950, release year 1995) for the home user and "Windows NT Workstation" (NT product – Version 4.00.1381, released in 1996) for the business environment. These operating systems introduced features such as multitasking, multiprocessing, task switching, and with the release of "Windows 95B" in 1997 (Version 4.00.95B) there was now support for USB devices.
Following the release of "Windows 95B" in 1997, Microsoft put into production "Windows 98" (Version 4.10.1998) in 1998. "Windows 98" was the second major release on the 9X product line. It came with a lot of new features such as the "Quick Access Toolbar" and "Active Desktop" with innovative networking advances such as NDIS 5.0 support. It was also the first operating system to come with Microsoft own internet browser called "Internet Explorer 4.0." It also supported DVD for the first time. In 1999 "Windows 98 SE" (Version 4.10.2222A) was released with minor fixes to "Windows 98" and introduced "Internet Explorer 5.0."
"Windows 2000" (Version 5.00.2195) was the successor of the "Windows NT 4.0." Technically it could be called "Windows NT 5.0" which was its beta testing name. This would be the first time Microsoft dropped the NT initials from the NT product line never to appear again on Microsoft products. The NT product line still exists today. "Windows 2000" targeted many markets but primarily focused on business with the releases of "Windows 2000 Professional, Server, Advanced Server, and Datacenter Server." New features for the business environment emerged such as "Active Directory" and "Distributed File Sharing" or DFS. Windows 2000 also introduced the "Microsoft Management Console" where you can control administrative system utilities and customize it. Newly accessibility features from the 9X product line was introduced for the people with visual and auditory impairments. Other things like security and filesystem support (NTFS 3.0) greatly improved.
In October of 2001, Microsoft released its most stable and most successful operating system to date. "Windows XP" (Version 5.00.2195) was a consumer goldmine. From home users to business productivity environments, "Windows XP" satisfied all its users. It was well known and appreciated for the stability and efficiency over all other previous Windows releases. Microsoft had introduced a new dramatic change to its graphical user interface, said to make the use of the system more user friendly. Features included were: new start menu, new additions to Windows Explorer, taskbar grouping, improved system restore, a network wizard, user account switching, and many more. Developers were able to keep "Windows XP" going long with automatic updates and major "Service Pack" updates. These updates were key to "Windows XP" continued stability and existence that is used in over 70% of businesses today.
Finally I'll mention "Windows 7" (Version 6.1.7600). It was the successor to the unreliable "Windows Vista" operating system. "Windows Vista" took at leap into the design of its desktop and animations trying to compete with Apple's successful and aesthetically GUI. It seemed the Microsoft developers forgot to upgrade the actually functionality of the operating system causing all sorts of 3rd party developer problems and compatibility was a huge issue for businesses. "Windows 7" was specifically designed for application and hardware compatibility. It did keep the Vista GUI with the new Aero interface and enhanced features. Microsoft focused on new multi-touch capabilities and new instant search feature. Things were actually taken out of the previous build such as "Windows Mail, Windows Movie Maker, and Windows Photo Gallery." These applications and more would be bundled into "Windows Essential" which could be downloaded free of charge. Also the new Action Center was developed and it replaced the Windows Security Center previously used in Windows XP and Vista.
Microsoft history of course doesn't end with "Windows 7." Recently released was "Windows 8" (Version 6.2.9200). It's revamped graphically with the "Metro Interface" and takes a step away from what Windows users recognize. A couple operating systems to note are technically failures in the public eye, "Windows ME" and "Windows Vista." Both lacked in consumer needs of the time and were quickly fixed with its successors. Microsoft has been for the most part extremely successful with most of its Windows operating system releases dominating the business market. Technology climbs at an exponential rate and we all are excited to see the new advances coming.