Short Way Down Essay Sample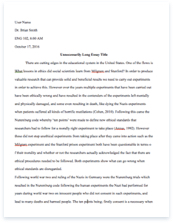 The whole doc is available only for registered users
OPEN DOC
Download Essay
Get Full Essay
Get access to this section to get all the help you need with your essay and educational goals.
Get Access
Short Way Down Essay Sample
We were all woken to a beautiful blistering hot day in the South of the Mosel; Keith, Mel, Heinz, Walt and myself. Sat nav was inputted by Keith, "which way are we travelling?" I asked.
"If we cut through Austria rather than Switzerland we should make Italy by the evening, steady plod, what do you think?" Keith answered.
"Sounds good", I said. Although this was Keith's dream trip, there had always been a bit of rivalry between us. This went back 20 years or more when we all bought our first superbikes and he hated being overtook. I would always throw the gauntlet down and he would always take up the challenge. I can smile and frown to some of the challenges but it was always good competitiveness. So a route was set, he just wanted confirmation that we all agreed, knowing that the others are sometimes just happy to go with the flow and tolerate Keith's whims. Therefore, panniers re-packed and tents folded away, we set off.
The summer heat wasn't to last for long. We made it to the Austrian border only to be caught in torrential rain. The nearest lay-by was spotted and like a pit stop, one after each other, we all leaned right then left, stopped and quickly dismounted. Undoing panniers and searching for the waterproofs, in a time any pit-stop crew would be proud of we were soon looking like the Michelin men from the old TV tyre adverts. To say it challenged all of us in different way's could be an under statement. I had a 3/4 part warn front tyre and with the sat nav covered in plastic bags becoming more difficult to read, we were on the road again.
An accident half way up the mountain had halted the traffic which led to a 2km tailback. Not such a problem for five men on bikes; we gingerly overtook, looking for sufficient gaps in the on-coming traffic, the stagnant trail of cars, motor-homes and lorries, eventually reaching the front of the queue. Steam coming from the engines between our legs and the smell of exhaust fumes, that overtaking surely saved a bit of time. Looking around at the other drowned rats I pulled off my gloves and rung them out, water poured like wringing out an old dish cloth. Two cars had bumped each other head on, not fatal but none the less had still caused the road to be shut to aid the recovery of the broken mis-shaped vehicles. I looked at my watch, it was somewhere around dinner time. We're off again, eating up the tarmac.
Within an hour a restaurant loomed on the right. As before, indicators flashed and we all leaned right pulled into the car park and parked next to each other. All, in-line. Helmets came off; faces showing our own individual experience of the mountain, some smiling, some tired, I was still happy and smiling a little bit like a school boy with a new bike for Christmas. I didn't care it was an adventure. Still concerned that the front tyre may slip away I said "if this rain continues I'm getting a new tyre fitted".
"Just take it easy". Mel said.
"If I take it any easier I'll be going backwards".
"Let's get some food" Heinz said. Heinz was use to 5* hotels and flew to his destination's rather than enduring such weather.
Within the restaurant the leathers and waterproofs found an unobtrusive spot near a glowing log fire and we sat down to a table that could easily accommodate all. "What a stretch, pass that menu Dave" Heinz said.
"Right what's traditional" I said. Looking through the menu I decided to have a schnitzel, more German than Austrian but at least it wasn't a burger the others chose. The food was good, washed down with some piping hot coffee we all started to feel relaxed and glad of the comfort zone we had found. "How about we either stay here or find somewhere else, a hotel, to hang the leathers up and dry off, then start the day again tomorrow", Heinz said. This view was shared by Walt but what about the schedule, although no hotel or pre-determined route had been planned, Keith did have a schedule he wanted to ride through the tunnel in Monte-Carlo on day 5. He wanted to admire and dream of owning one of the most expensive yachts. He did get a boat, eventually, but without the Monte-Carlo price tag.
"Let's set off, it's only 2 o'clock. If we get into Italy the weather would surely be better and we'll dry off on route". I said.
"I agree, what do you think Mel?" Keith said. Mel agreed too. "Lets have some photo's, have you seen the view out there", Heinz said. The view indeed was spectacular; we must have been some 2000 meters up the mountain looking down into a valley of lush forest with a green and blue tranquil lake. It looked so good we had all set off that day with shorts on underneath our leathers with a view to stopping and chilling out in such a spot.
The day did not go by without it's challenges but with the desire to push on regardless we did. Throughout, the route encompassed some demanding roads and magnificent views.
We donned on our leathers, waterproofs and helmets back on and we rode into the un-known. None of us had ever travelled this route before so with the excitement and anticipation of what lay around the next corner we were in line, going forth.
Two hours on, the weather subsided, riding down an Italian dual-carriageway with a few twists and turns and even the odd tunnel the sun started to shine through the dull grey clouds. At last, the front tyre was gripping again and we increased our speed from a the steady plod to around a swift 100mph to make up time. A Deutcsh Porshe overtook and like in the old days between Keith and me, he too had thrown the gauntlet down. Keith was leading the pack and I saw him drop down a gear a take chase. Left mirror check, over the shoulder check and out I went gaining on the Porshe. With all the luggage and me the bike weighed about 1/4 of a ton.
Still the ground was soon made up. Mel followed leaving Heinz and Walt behind plodding. To be fair Harry didn't have a superbike on this trip and was riding a tourer, built for comfort not speed. Walt, well he was just Walt steady and methodical. All dressed up in his leathers with tattoo's and a few teeth missing he didn't look like a 'Steady Eddie'. But he was. Although nobody ever said anything, he was a 'nightmare' to follow, not on the straights but on the bends, to the point where we were almost steering around the corner and not leaning. After about 3 miles of playing 'cat and mouse' with the Porshe was beat. At least he took it in good humour and as we slowed to let the others catch up, he gave an acknowledgment wave, well done that German.
It was now around 7.30pm, with no hotel booked and feeling a little tired it was time to find somewhere for the night. We arrived at Trento in Italy and parked up just before the toll booth. Digging deep into the panniers we brought out our maps. The sat nav had gone about 100 miles earlier, no matter how many bags Keith put over it the weather had won It was a car nav that had being adapted to fit his bike. Who would have thought in July, in Europe, we would have to endure the torrential rain through Austria. (Above, Keith, Walt, Mel & Heinz).
Trento was decided for the night's crash out and we soon found a hotel that would accommodate not just us but the bikes too. The owner of the hotel offered us his garage to park the bikes. Two rooms shared between the five of us were very adequate if only there was enough room for Mel to hang out all his wet clothes. The torrential rain we uncounted in Austria took its toll on his luggage; he believed what it said on the label 'waterproof'. I'm pleased I lined mine with garden refuse sacks first.
After 5 showers, between us, clean clothes and a little 'Issey Miyake' it was down to the town for some authentic Italian food and wine. A good night mixing with the locals and sharing memories of the day's trip.