Should Animals Have the Same Rights as Humans? Essay Sample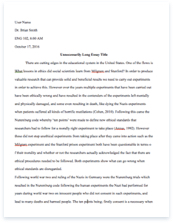 The whole doc is available only for registered users
OPEN DOC
Pages:
Word count: 7496
Category: animals
Download Essay
Get Full Essay
Get access to this section to get all the help you need with your essay and educational goals.
Get Access
Should Animals Have the Same Rights as Humans? Essay Sample
Throughout human history animals have had a role to play. They have been hunted for food and parts of their bodies have been used to clothe us, shelter us and provide us with tools. As human society has developed animals have been domesticated for a range of purposes from transport to farming to companionship. In modern times some people have questioned the idea that it is appropriate or civilised to utilise animals in these ways. Those with extreme views on the subject reject the idea that animals should be used for food, clothing, sport, medical research or even as pets. Such views are held for a number of reasons. One is that our long history of interacting with animals in various ways has encouraged some people to interpret their behaviour in human terms. This practice is known as anthropomorphism. Giving an animal a name is part of this process and pet shops even supply a range of items such as beds and toys that encourage pet owners to think of their animals as having human qualities. britishmuseum.org/explore/ themes/animals/animals_like_us.aspx In this report I will be considering various behaviours, whether they are unique to humans or not and the implications this has for the consideration of whether animals should have equal rights with humans.
Both animals and humans exhibit behaviours in reaction to their environment. Some of this behaviour is learned and some instinctive. Behaviour is controlled by either the central nervous system (CNS) or hormones. Behaviour controlled by the CNS is instinctive which means it is genetically controlled, is a reflex action and is reinforced by natural selection-the quicker and more efficiently the organism responds the better its chance of survival. Behaviour controlled by hormones is known as learned behaviour and is the result of experiences.
Instinctive behaviour is automatic and involuntary, it is not controlled by forethought and not based on prior experience. For example, sea turtles which have just hatched on a beach will automatically move toward the ocean though they have never experienced being in that environment. A further example of instinctive behaviour can be seen in woodlice. Woodlice cannot control or regulate their water level which means they can dehydrate quickly. Instinctively woodlice move to dark damp areas. We conducted an experiment to demonstrate this behaviour. We placed the woodlice in a box divided into four segments as follows:
Dry / Light
Dry / Dark
Damp / Light
Damp / Dark
After leaving the woodlice for a short amount of time we found they all congregated in the dark damp area which proves instinctive behaviour as woodlice naturally move to the area which provides the conditions needed to survive. Another example of instinctive behaviour is seen in Herring Gulls. Herring gull parents have a red mark on their beak. When their young peck the marked area the parent regurgitates food. Herring gull young are born with an instinctive knowledge of this process-their continued existence relies on this knowledge as they have not learned anything yet. Their 'begging' behaviour is a fixed behaviour which occurs in response to a simple stimulus-the sight of the red dot. Fixed behaviours lead to predictable responses and are vital to the survival of an organism with limited experience so they are reinforced by natural selection.
Niko Tinbergen examined which features of the beak induced chicks to peck by using models of herring gull heads in different shapes and colours. For each colour and shape combination Tinbergen measured the preferences of the baby chicks by counting their pecks in a standard time. Through this he discovered that newly born gull chicks have an innate preference for long, yellow beaks with red dots. In other words evolution, through the genes, equips the young birds with prior knowledge of a world in which food comes out of adult herring gull beaks when a marked area is pecked. The models with red dots were pecked three times more than the other models. In respect of instinctive behaviour animals and humans have some similarities. Human babies have a number of instinctive reflexes such as the swimming reflex and the moro or startle reflex. Adults also have these reflex responses for example if a person stands on a pin they will instinctively jerk their foot away and shout in pain .
www.newworldencyclopedia.org/entry/Nikolaas_Tinbergen
Behaviour which changes as a result of experience is called learned behaviour. Like humans, animals exhibit this sort of behaviour. For example, a young kitten will initially only show interest in its food when it sees and tastes it. Seeing and tasting are the primary stimuli which the kitten associates with food. With age and experience it will start to associate secondary stimuli with food, for example the owner moving towards the cupboard where its food is kept, and will show interest in that activity. The secondary stimulus itself is not directly linked to the possibility of food but the cat has learnt the association or become 'conditioned'. Some might argue that humans are different from animals as they learn cultural behavior, ie they learn a range of behaviors that are acceptable to society. For example, it is instinctive to feed oneself but it is a learned cultural behavior to use a knife and fork, or pair or chopsticks, for the process. However, animals can be taught culturally acceptable behavior by conditioning. If you were to take a dog that has learned not to foul inside due to conditioning to a different house, it would still know not to foul there. This is because the dog has made a generalization; it knows not to foul in any house, not just the one in which it was taught.
The Russian scientist Ivan Pavlov studied conditioned behavior scientifically. He noticed that when food (the primary stimulus) was placed in a dog's mouth the flow of saliva increased. It was when he observed that the dogs drooled without the proper stimulus that he became interested in studying reflexes. He observed that even when there was no food in sight, the dogs still drooled and theorised that they were in fact reacting to lab coats. Every time the dogs had been served food, the person serving it was wearing a lab coat. Therefore, the dogs associated lab coats with food. In a series of experiments, he tried to figure out how these phenomena were linked. Pavlov's discovery was that factors that previously had no relation to a given reflex could, through experience, trigger that reflex.
This kind of learnt response is called conditioned reflex and the process by which dogs or humans learn to connect a stimulus to a reflex is called conditioning. (nobelprize.org) Pavlov predicted that if a particular stimulus in the dog's surroundings were present when the dog was fed, then this stimulus would become associated with food and eventually through repetition cause salivation on its own. He set up an experiment in which he used a strong electric current as a stimulus. This would normally result in an unconditioned defence reflex such as a violent coil away from the stimulus. The dog was offered food when the shock was administered. The conversion of the stimulus of the shock from a defence reflex into a conditioned reflex, the production of saliva, eventually resulted in a complete lack of defence reaction. Instead the dog displayed an alimentary conditioned reflex by turning towards the area from which it received the food and drooling, as the table below shows:
Time
Distance of secondary coil in cms.
Part of Skin Stimulated.
Secretion of Saliva in drops during 30 secs.
Motor Reaction
4:23 pm
4
usual place
6
In all cases the motor reaction displayed was characteristic of an alimentary reflex; there was no slightest trace of any motor defence reflex.
4:45 pm
4
usual place
5
5:07 pm
2
New place
7
5:17 pm
0
New place
9
5:45 pm
0
New place
6
After each stimulation the dog was allowed to eat food for a few seconds.
This table shows a trend for the coil from the stimulus of the electric shock to decrease, then disappear after repeated administration of the shock. This is because the dog learns to associate the administration of the electric shock with receiving food. The fact that the dog recoils less is an example of habituation which I discuss later. To improve this experiment I would administer the shock to a larger surface area to see how this affected the results. This experiment was conducted over one day and was not repeated which means the results are not reliable. In addition, the data could be seen as invalid because the dogs that participated were strays, their breed or background was unknown. Knowing their background would enable one to determine what sort of conditioned reflexes have already been established in relation to a given stimulus and to theorise on how this might affect the results. A different breed of dog may produce different levels of saliva which would mean that you can't generalise about all dogs from the data collected. To improve on the experiment I would use laboratory raised dogs of the same breed.
Pavlov went on to condition the dogs to produce saliva in response to other stimuli, such as sound. He presented them with the meat powder and auditory stimulus together several times. The table below shows that the dogs responded by associating the auditory stimulus with receiving food. By pairing the auditory stimulus with the food (which normally produces the salivation response), the sound was able to acquire the ability to trigger the salivation response. The sound has become a conditioned stimulus which produces the conditioned response after repeated pairings between the sound and food. Pavlov had shown how stimulus-response bonds are formed.
Time
Conditioned Stimulus
Salivary Secretion in Drops during 30 seconds
3:24 pm
Metronome
5
All the conditioned reflexes were reinforced by acid.
3:41 pm
Buzzer
8
4:05 pm
Tactile
4
4:41 pm
Metronome
12
4:51 pm
Buzzer
13
To improve the reliability of this element of Pavlov's work I would repeat the experiment over a given number of days. Not only would this improve reliability but it would also demonstrate how the passing of time may affect the conditioning process. That is, one would see whether the association of sound with the receiving of food was a long term response or could be forgotten quickly, say overnight. As mentioned previously the dogs were stray and their history not known. This means some of the dogs may have previously learned to associate sound (say an owner's call or whistle) with the acquisition of food. A further improvement would be to alter the pitch or tone of the auditory stimuli which would demonstrate whether the dogs could discriminate between pitches.
It is also interesting to note that Pavlov conducted a follow up experiment to see if the dogs could be induced to dissociate the auditory stimulus with receiving food. He sounded a metronome which the dogs had previously been conditioned to associate with food, without the stimulus of the food. The table below shows how over time the dogs had completely dissociated the sounding of the metronome with the receiving of food. This can be seen by the trend in the table which shows that eventually zero drops of saliva are produced in response to the metronome.
Time
Conditioned Stimulus
Salivary Secretion
in drops during 30 seconds
12:07 pm
Metronome
13
None of the stimuli were reinforced
12:10 pm
Metronome
7
12:13 pm
Metronome
5
12:16 pm
Metronome
6
12:19 pm
Metronome
3
12:22 pm
Metronome
2-5
12:25 pm
Metronome
0
12:28 pm
Metronome
0
12:31 pm
Tactile
0
12:34 pm
Metronome
0
12:37 pm
Buzzer
2-5
In a different experiment Pavlov went on to condition the dogs to produce saliva in response to the sight of a rotating object. Then he conditioned the dogs to stop producing saliva in response to a whistle-so the whistle became a conditioned inhibitor. He then experimented to see if he combined the sight rotating object with the tone, whether the tone would still act as an inhibitor. See table of results overleaf
Time
Stimulus applied during 1 minute
Salivary Secretion in drops during 1 minute
3:05 pm
Rotating object
7
3:26 pm
Rotating object
6
3:38 pm
Rotating object + tone
0
3:58 pm
Rotating object
1
4:10 pm
Rotating object
2
The table shows that the whistle does have a negative impact on the production of saliva when combined with the stimuli of the rotating object and that the effect of the positive conditioned stimulus is "weakened for several minutes, and only regains its normal strength by degrees." ivan_pavlov-lecture_005.htm To make this experiment more reliable it should be repeated several times. To improve the experiment I would vary the tone to be sure that the whistle used did not startle the dog out of its conditioned response.
Pavlov also wanted to see if the dogs could discriminate between a circle and a square shape. He conditioned the circle to signal the delivery of food (create salivation) and the square to signal the delivery of no food (inhibit salivation). The table below shows that the circle always resulted in more drops of saliva being produced. After three repetitions, the square is still resulting in the production of saliva but Pavlov comments at the bottom that after 11 repetitions the square resulted in a complete lack of reaction.
Time
Stimulus applied during 30 secs.
Amount of Saliva recorded by divisions of scale (5 div=0-1 c.c) during 30 secs.
Remarks
Experiment of 28th, December, 1917
1:20 pm
Circle
14
Reinforced
1:53 pm
Square
3
Not reinforced
Experiment of 29th, December, 1917
2:44 pm
Circle
16
Reinforced
3:00 pm
Square
7
Not reinforced
Experiment of 30th, December, 1917
1:24 pm
Circle
15
Reinforced
1:32 pm
Square
10
Not reinforced
Then with small fluctuations the reflex diminishes progressively, until after the eleventh repetition the square becomes permanently inneffective.
I know this test is more reliable than experiments that have been previously discussed because it was repeated more than once. However, once again the breed of dog is not known. Dogs bred for particular purposes may have greater visual acuity. Some improvements I would make to this experiment would be perhaps to use different colours of circle and square and reinforce one colour, for example red, but not another for example blue. I would also experiment with three dimensional as opposed to two dimensional shapes to see what the impact of this is. All of Pavlov's data was once regarded as both reliable and valid as it had been published in a respected science journal. But it was published a long time ago and has now been questioned for various reasons including the lack of knowledge of history of the dogs.
John B. Watson developed Pavlov's work in 1921 and applied it to human beings. Watson studied an 11 month old infant called Albert. His aim was to condition Albert to become afraid of a white rat by pairing the sight of the white rat with a loud, harsh noise. At first, the child showed no evidence of fear when presented with rats. However, after repeatedly being shown the rat in conjunction with the loud noise, Albert developed a fear of rats. This implied that classical conditioning could be used to cause phobias in humans. Another example of classical conditioning in humans can be seen when infants develop sleep problems. Many new parents experience the problem of babies waking repeatedly in the night and not going back to sleep until they are cuddled or rocked.
It is not only normal but essential for humans to wake several times in the night to readjust the position of their body to avoid injury by lying in one position for too long. Before returning to sleep, they make a mental check that everything they associate with going to sleep is in place (for example no lights on, pillow is in the right position and the door closed) and as long as this is the case they return to sleep without ever being aware that they have awoken. However, if something is out of place, they will wake up totally and put it right before being able to go back to sleep. Many new mothers allow their baby to fall asleep in their arms and then put them asleep into their cribs. The baby therefore learns to associate falling asleep with being in its mother's arms. When it awakes it checks to see if it is still being cuddled, if not it will wake up totally and cry until it is cuddled to sleep again. The only way to deal with this problem is to break the association and condition the baby to go to sleep in its own cot by itself.
Another type of conditioning is Trial and Error. This type of learning is also not unique to animals. In Trial and Error conditioning the learning occurs as a result of reward or punishment. Behavioural Psychologist B.F. Skinner (1904-1990) used rats and other animals to investigate this kind of conditioning. He used what is now known as a Skinner box which contained levers which an animal can press, places where rewards like food can be delivered and the ability to deliver a punishment such as electric shock. Through a process of trial and error the animal will learn that pressing one lever results in the reward of food, whilst pressing the other results in a painful punishment.
The animal will learn to associate pressing one lever with pain and will leave that lever alone, the other with pleasure and press that one repeatedly. A further example of behaviour probably acquired through a process of trial and error has been observed in a university campus in Japan where, when the pedestrian lights change, carrion crows hop in front of the traffic and drop walnuts on the road. After the lights turn green again the birds fly away and the vehicles drive over the nuts, cracking them open. When the lights change again, the crows return to collect their meal. If the cars miss the nuts the birds have been observed to hop back down and move the nuts. This has been going on since 1990 in Japan and has also been observed in California. Researchers think the birds noticed cars driving over nuts that had fallen from walnut trees that overhang the road. www.pbs.org/lifeofbirds/brain/index.html Humans routinely use the trial and error process to solve problems, learn new knowledge or fix things. The learning occurs when changes are made which result in success (the reward) and mistakes (punishments) do not get repeated.
With behavioural imprinting a new born animal is able to distinguish its own parents from other animals of the same species. This is yet another form of behaviour which is not unique to animals but can be found in humans too to some extent. Imprinting helps to ensure that the young will not become separated from their parents and is crucial to survival. Parents provide shelter, food and protection so imprinting helps to ensure the survival of young, helpless and vulnerable animals. The process occurs in what is known as the 'sensitive period' immediately after birth when the adult is not likely to be near other adults in the species. Most behavioural scientists claim that once imprinting has occurred it never reoccurs and cannot be substituted. It is unlike other forms of learning in this respect. Austrian zoologist Konrad Lorenz (1903-1989) first studied the phenomena in ducks and geese.
He found that a chick will learn to follow the first moving object it sees after hatching. Usually this would be the mother bird, but in Lorenz's experiments balls and even human beings were imprinted on the chicks. The effects of imprinting carry over into the adult life of the animal. It has been shown that the object imprinted upon can alter the mating behaviour of an adult. For example, a duckling which has been imprinted on by a goose may attempt to mate with geese as an adult. So imprinting helps to avoid cross species breeding. Imprinting also occurs in humans up to a point. An infant separated from its mother for a prolonged period during its first year may develop serious mental health issues later in life such as attachment disorder. There have also been many cases cited, some of them hoaxes, of feral children raised by wild animals. One confirmed case is that of a five year old Russian child who spent her entire life locked in a room with cats and dogs. When she was found she had no language skills but would bark, jump up at adults and had other clear animal attributes. en.wikipedia.org/wiki/Feral_child
Habituation is yet another type of learning and it too is exhibited in humans as well as animals. This time repeated exposure to a stimulus leads to decreased response. Habituation prevents animals from wasting energy by reacting to a stimulus which may, for example, appear dangerous when it is not harmful. It helps us to distinguish between meaningful stimuli which we must respond to in order to secure our continued survival and stimuli that are irrelevant or not harmful. This can be seen in birds. Birds may see a scarecrow as being harmful to them but when one bird flies close to the scarecrow and the scarecrow does not react, other birds soon learn that the scarecrow presents no threat to them. Habituation can also be seen in humans. When we first put on clothes we are aware of how they feel. However, after a short time the stimulus those clothes create disappears, we are no longer aware of them (unless they are made of unusually uncomfortable fabric). This means we do not waste energy needed for more important functions reacting to the stimulus of our clothes.
Courtship behaviour is behaviour that results in mating and reproduction and is therefore essential to survival. It can consist of simple visual, auditory or chemical stimuli or it can be a complicated series of acts using a variety of methods of communication. Wild peacocks use auditory stimuli such as calls and visual stimuli such as displays of their tail feathers to attract females to territories they establish during the mating season. The peahen makes her selection using the number of eye spots and size and brilliance of the tail feathers, these indicate the strength and health of the bird and his suitability as a mate who is likely to pass on his characteristics to his young.
Bowerbirds have very complex courtship behaviour. The males build a 'bower' to attract a mate. The bower is a kind of shelter which is then decorated with brightly coloured objects collected by the male. These may include shells, leaves, flowers, feathers, stones, berries, and even items of litter. The decorations take hours and may involve hundreds of items. Sometimes male birds may 'steal' items from neighbouring bowers. Studies have shown that females watch the bowers being constructed, visit and revisit many bowers and even appear to taste the substances that the bower birds use on the walls. Since the males do not take part in the care of the young it is thought that the careful selection of the female only confers genetic benefit-that is, it improves the quality of her offspring. en.wikipedia.org/wiki/Bowerbird
Some animals use chemical stimuli to attract a mate, for example pheromones which smell. The first pheromone was identified in 1956 by a team of German researchers who had been trying to isolate it for 20 years. They extracted a compound from glands found at the tip of the abdomen of female silkworm moths. Even the tiniest amount of this compound made male moths beat their wings furiously in a "flutter dance" demonstrating that the males had sensed an attractant. Their antennae are so sensitive it is claimed they can detect the pheromones from over 7km away. They follow the trail and then perform the flutter dance which the females use to select a mate, the dance is thought to be an indicator of the strength and health of the male.
Chemicals also influence mating behaviour in humans according to researchers at Wayne State University. Scientists there positively identified testosterone with assertiveness and dominance. Men were videotaped taking part in a competition involving attractive females. According to Richard Slatcher, assistant professor of psychology "testosterone levels influenced men's dominance behaviours during the competitions, how much they derogated (or 'bashed') their competitors afterward, and how much the woman said she 'clicked' with them." The researchers found testosterone not only influenced competition for female attention, but also a woman's receptiveness to men. http://www.digitaljournal.com/article/304590.
So, like other sexual creatures, humans are also subject to sexual desire triggered by appropriate criteria. However as more complex animals with at least a higher degree of self awareness and intelligence. humans apply not only physical criteria in their selection of a mate but social, cultural and economic criteria too. Sexual attraction in humans is a huge and controversial topic and a full discussion of the issue lies beyond the scope of this essay. However, essentially all humans do apply criteria in selecting a mate. There may be a far broader range than those used by other animals and they may even appear to be less utilitarian (ie nice girls attracted to bad boys) at times. However, a glance at any dating page from a newspaper or online will show that both men and women are setting out clear (and broadly similar) criteria for prospective partners. One interesting difference is that whereas in the animal world (especially the bird kingdom) male appearance is often used by the female to determine selection, in the human world female appearance is more often used by the male as the basis for selection. www.wsu.edu:8080/ ~taflinge/socsex.html
Many people would cite the degree to which human parents are involved in the long term care and upbringing of their offspring as a key difference between humans and other animals. However, many animals have developed special behaviours for the nurture of their offspring- in other words they display parental care. This care includes essentials such as providing food and protection but also includes teaching offspring how to interact with other organisms in their environment such as those of the same species or those that might be predators or prey. This behaviour helps to ensure the survival of the offspring but does not seem to benefit the parent who is expending energy engaged in activities that do nothing to directly ensure its own survival. However, the indirect benefit is the transmission of genes to the next generation. This suggests that parenting behaviour facilitates the genetic interests of the parents. Animal species in which males and females pair for life or for the duration of the breeding season are known as monogamous species. In this kind of mating system both parents are usually involved in looking after the offspring. In polygamous mating systems (where an individual mates with several partners) males are not usually involved in parenting. Parenting behaviour is found most commonly in vertebrates such as mammals, birds and some reptiles. Penguin parents both feed their chicks regurgitated food, recognise and nurture only their own chick and are able to respond to the call of their own chick among hundreds of others.
Animals have a range of behaviours based around what, when and how they eat their food and where they find it. For example, wild horses (which are prey animals) eat plant materials. They roam large distances to find their food, travel in herds to be safe from predators and eat little and often so that they can run from predators if necessary without being hampered by full stomachs. Scavengers like hyenas sense when a predator has made a kill and move in after the predator has finished to scavenge the remains. As you can see, feeding behaviours vary depending on the type of food being consumed. The predator hunts, the scavenger obtains food without hunting it and herbivores like horses and cattle need to graze continuously as there are few nutrients in grass. Feeding behaviour is also affected by group size. As prey animals horses travel in large herds for protection.
The size of the group means that vertebrate herbivores need to be constantly on the move to find new grazing. Feeding behaviour also varies on the type of animal. For example prey animals may need to beat a hasty retreat so graze to avoid having full stomachs which would prevent them doing this. This kind of behaviour was also observed in native peoples throughout history. For example, Native American Indians who lived on the Great Plains, huge areas of rolling grassland populated with buffalo, had a nomadic life style which involved them following the animal that their entire existence depended on. On the other hand, Native American Indians living on the Coast had settled lives as their food source was the sea.
Humans are not the only animals to have developed tools in their quest for food. Anthropologist and primatologist Jane Goodall observed Chimpanzees use sticks as tools to dig out insects from logs of wood. We can infer they are using the sticks as tools from the fact that the chimps improved the efficiency with which the stick worked by removing the leaves and altering its size and shape. Humans had long distinguished themselves from the rest of the animal kingdom because of their ability to use tools. Goodall's findings challenge this way of differentiating humans from other animals
Some people believe it is our ability to communicate which sets us apart from animals, however animals do communicate in different ways, for example using signals, pheromones (chemicals) and sounds. Honey bees, communicate using signals and pheromones. In a honey bee colony of 80,000 bees there is 1 queen bee, 100 drones (male bees) and the rest of the bees are females (workers). The queen bee produces a substance known as Queen Substance which has a range of functions; it tells the hive that the queen is present and healthy, it also causes the workers to remain sterile; and prevents the production of rival bees from eggs laid. As well as all this, the substance tells the drones when the queen is fertile and ready to reproduce. Like I mentioned earlier, bees also use signals to communicate. When a worker bee has found food it will move in a circle to tell the other bees 'food is near'. Bees also fly in a figure of eight; this tells the other bees a lot. The size of the circles indicates how far away a food source is. The direction the bee travels in indicates the location of the food.
Animals as well as humans also use non verbal communication. This is communication through body language, facial expressions or gestures. Not all verbal communication means the same thing for different animals. For instance, a cat rubbing against a human is often interpreted by humans, as a result of anthropomorphism, to indicate a display of affection. However, it actually means the cat is marking you as part of its territory through the use of scent glands which produce a scent that is detectable by other cats.
This shows one of the dangers of anthropomorphising; interpreting animal behaviour in the context of what it would signify if performed by a human could lead to humans misinterpreting the needs of animals and inadvertently mistreating them or putting the animal or themselves in danger. For example, when a chimpanzee appears to grin, it is actually displaying signs of aggression. Grinning in response could lead to serious injury! This is compounded by the fact that behaviour in one species indicates one state of mind, whilst in a different species it indicates something different. Cats hold their tails up high in greeting, dogs do it in dominance. Dogs wag their tails in happiness, cats do it in anger.
Perhaps one of the strongest arguments for the uniqueness of humans is the idea of self awareness. Humans are conscious of the outcomes of their actions. One of the most famous philosophical expressions of this idea is, "I think, therefore I am". This was said by the French philosopher Descartes who resolved to doubt everything until he could find something to be certain of. He even doubted the existence of the world, since for the world to exist he would have to trust his senses and these had let him down before. How did he know that the world was not just some elaborate dream? Eventually he realised that there was only one thing he could be certain of, the fact that he existed as a doubting, and therefore thinking and self-aware, being.
Hence the term "cogito ergo sum" I think, therefore I am. However, the mirror test, developed by Gordon Gallup Jr in 1970, seems to suggest that self awareness is also present in some animals. Gallup put wild chimpanzee young in cages located in empty rooms with a mirror in full view and observed them for 10 days. Initially the chimps reacted to their reflection as if it was another chimp. By the third day, however, the chimps began to use the mirror for grooming, inspecting their teeth, and making silly faces. On the last day, the chimpanzees were anesthetized whilst their foreheads were marked with a bright red, odorless dye and the mirrors were removed. When they awoke the chimps paid no attention to the marks, but when shown a mirror they showed intense interest in their reflections, repeatedly touching the marked parts of their faces that were only visible in the mirror. This test could be improved by placing a control mark that is not visible to the animal at all, say the back of the head, to verify that the animal can't detect the dye based on smell or feel. Humans fail the mirror test until they are about 1.5 years old but animals which have passed the test include chimpanzees, bonobos, orangutans, dolphins and even elephants.
Another way in which self awareness can be tested is through observing play. Young lions play but this has the function of teaching them the skills needed in hunting. Dolphins, however, when they bow-ride are playing for no other reason than enjoyment. This shows the dolphin is aware of its own existence because if it wasn't then why would it purposefully try to entertain itself?
It used to be claimed that humans were the only species to wage war but ants wage war in organized battalions, against other organized opponents, to capture territory and food resources from other ant colonies. (hubpages.com/hub/Intelligent_Ants)
It would seem that it is hard to isolate what differentiates humans from the rest of the animal world. Some animals are even said to be capable of emotions. Jane Goodall is famous for her 45-year study of social and family interactions of wild chimpanzees. She found that, "it isn't only human beings who have personality, who are capable of rational thought [and] emotions like joy and sorrow." She also observed chimpanzees hugging, kissing, patting each other on the back and engaging in actions that we regard as "human". Goodall saw these actions as evidence of "the close, supportive, affectionate bonds that develop between family members and other individuals within a community.." Her findings seem to suggest that there are similarities between humans and chimpanzees in terms of emotion, intelligence, and family and social relationships.
However, we have to question the validity of Goodall's work. Unlike other scientists she named, rather than numbered, the chimpanzees she studied. Naming an animal could have caused a lack of scientific detachment, the development of an emotional attachment to the subjects being studied and a tendency to anthropomorphize. Hugging or kissing may mean one thing if a human does it, but something entirely different if a chimp does it-just like appearing to grin is actually a sign of aggression in a chimpanzee. en.wikipedia.org/wiki/Jane_Goodall
What appears to separate humans from animals seems to be not the presence of something in humans and its absence in animals, but the degree to which a particular characteristic is developed. So, for example, all animals communicate in some way. Whales, dolphins and chimpanzees make sounds that probably are a form of language. The work of Professor Irene Pepperberg of the University of Arizona, Tucson, suggests that the general perception of parrots as mindless mimics is incorrect. A captive African grey parrot was taught by Pepperberg to say the words for colours and shapes and, apparently, use them meaningfully. He has learned the labels for more than 35 different objects and knows when to use "no," and phrases such as "come here" or "I want X." However, humans have a voice box, vocal chords and an interpretive and mental ability that have enabled them to develop a highly complex language with a vast vocabulary, intricate grammar and syntax and which, furthermore, can be written down to leave a record for future generations and create personal memories. There is some evidence that animals can count but they have not developed a written system of numbering that enables them to perform abstract algebraic calculations. However, Darwin himself said, "There can be no doubt that the difference between the mind of the lowest man and that of the highest animal is immense. . . . Nevertheless the difference in mind between man and the highest animals, great as it is, certainly is one of degree and not of kind."
Increasing awareness that the difference between humans and animals is only a matter of degree has led to changes in our attitude towards using animals. Today, legislation exists to protect animals from cruelty and prevent suffering. Animals certainly have more rights than they used to, but should they be extended the same rights as humans? In his book, The Case for Animal Rights, American philosopher Tom Regan asserts that certain animals are entitled to certain rights if they have a basic understanding of the world and some sense of what they want from life. He argues that most mammals older than one year qualify for basic right. www.the-aps.org/pa/animals/quest2.html but where does this leave battery hens? They are birds, not mammals. They are kept in cages so small they cannot turn around or stretch their wings. To prevent them pecking themselves in frustration they are debeaked. This sort of behaviour is not covered by Regan's philosophy as it is not being applied to a mammal.
In his book Animal Liberation Peter Singer puts forward a utilitarian philosophy with regard to animal rights. This way of thinking was developed to enable people to come to a decision about right or wrong without the use of religious or moral authorities such as the bible. It judges the legitimacy of an action based upon the consequences of that action; ie an action is good if it will provide the greatest benefit to the largest number of individuals. Singer argued that when we calculate consequences, we must take into account the interests not only of human beings but also of animals that can experience pain and pleasure. If we fail to do this and give human beings special consideration, we are guilty of "speciesism." To Singer, animal research is morally acceptable if the benefits clearly outweigh the harm to the animals in the research. He usually concludes that the cost to the animals outweighs the benefit to others. http://www.the-aps.org/pa/animals/quest2.html But who is to judge. If Singer's own child stood to benefit from painful experiments carried out on a group of five monkeys would his scales fall in favour of the monkeys or her?
The ability to reason is commonly claimed to be a uniquely human ability and opponents of the idea of extending the same rights to animals as humans have, might cite this as justification for our use of animals. However, defenders argue that many mentally incapacitated human beings cannot reason and are not denied their rights. They are not turned into 'things' available for medical experiments because they have lost the ability to reason. Reason, therefore, cannot be made the decisive factor for distinguishing animal rights from human rights.
A further argument for granting animals the same rights as humans is the ability to feel pain or suffering. Humans regard pain as bad so is it right to inflict it on animals? Animals certainly experience pain as an adverse response to an assault on the body. Higher animals are clearly able to remember or anticipate pain as is obvious from its use in behaviour conditioning. So the ability to feel pain does seem to be common to humans and animals. But we have no way of knowing whether pain is a qualitatively different experience for animals so the real question is whether animals and humans have the same moral worth. Unless this question is answered it would be wrong to swat a mosquito even if you feared it might infect you with malaria. If animals are to be given rights does this include insects? Or even plants? Where is the cut off point? Are all living things to be ranked by the complexity of their central nervous system? One animal rights campaigner, Hartshorne, puts humans and animals above plants because they have a complex nervous system. But in Hartshorne's system an insect has more rights than an early stage human embryo!
Profesor of philosophy, Carl Cohen, opposes granting the same rights to animals as to humans. He argues that those who are granted rights are also then subject to certain responsibilities and must be able to understand complex rules. They must be able to apply those rules and recognise conflicts of interest between a selfish course of action and the morally correct course of action. Cohen argues only humans have this capacity, they are moral beings. Animals on the other hand are amoral. Cohen points out that this does not imply we can treat animals any way we want. We are obliged to act in a certain way toward animals because we understand the implications of our actions. So whereas it might not be in a human's interest to exercise their dog in a spell of bad weather, that human is obliged to do so because they know that if this does not happen the dog will become unhealthy.
Cohen defends the use of animals in bio-medical research using the principle of greatest utility; that is that the well being of those who benefit from the medical research far outweighs the pain of the subjects. Furthermore, he contends that the suspension of all medical research involving animals would lead to the suffering of potentially hundreds of thousands of people who would otherwise benefit from the research in the future. He claims medical research must continue but in as humane a way as possible. It is certainly true that without animal testing many of the medicines and procedures that countless thousands of people benefit from today would not exist and the development of future treatments would be badly limited.
Such treatments and procedures include organ transplants, open heart surgery techniques, the development of vaccines, antibiotics, contraceptives and IVF treatment, the ability to measure blood pressure, the development of pacemakers and heart/lung machines. Furthermore, animal testing benefits other animals, for example the nutritional needs of cats and dogs are now much better understood as a result of animal research and as a result pet food manufacturers can produce food mixes that enable animals to live longer and healthier lives. Pet vaccines and treatments to alleviate the suffering of animals have also resulted from animal research. Banning or restricting animal research as a result of the extension to animals of human rights would limit the human potential to relieve suffering and pain in all animals, not just humans.