Should Smoking be Banned in Public Areas? Essay Sample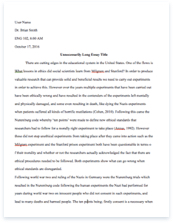 The whole doc is available only for registered users
OPEN DOC
Pages:
Word count: 1309
Category: smoking
Download Essay
Get Full Essay
Get access to this section to get all the help you need with your essay and educational goals.
Get Access
Should Smoking be Banned in Public Areas? Essay Sample
Tobacco is the second major cause of death in the world. It is currently responsible for the death of one in ten adults' worldwide (about 5 million deaths each year). If current smoking patterns continue, it will cause some 10 million deaths each year by 2020. Lorne Gunter is a Regular columnist with The Edmonton Journal. His article, "Can Property Rights Settle Public Smoking Disputes", explores the notion that banning public smoking is a private matter and can be solved by owners property rights and that it is up to the owner of the establishment in question whether to ban smoking or not. The purpose of this essay is to counter this claim and prove through Gunter's lack of convincing claims that smoking should be banned in all public places.
It is important to not that so far that thirty two countries so far have made it illegal to smoke in all enclosed public spaces nationwide and this number is rising as well as twenty three states in North America who have banned smoking in most indoor places. There are three major flaw points in Gunter's argument although he does come up with one or two solid ideas. A lot of his arguments are too biased, only thinking about the rights of smokers and not those of non-smokers, blindly ignoring and discarding the dangers of second-hand smoke whilst concentrating too much on trying to find faults in the anti-smokers argument and ignoring the real issue at hand. His use of language is can be suspect and he doesn't clearly define the property rights in questions nor does he explain the rights of the government.
The non-smoking public should have the right to walk in to a caf� and or restaurant or bar and not have there lungs involuntarily filled with cigarette smoke as passive smoking has many dangers to ones health. In Gunter's Article he audaciously attempts several times to refute the claim that second-hand smoke, also known as environmental tobacco smoke, is bad for ones health. In fact there is no safe level of exposure to secondhand smoke. For example Gunter talks of an experiment to show that second-hand does not directly cause cancer "In 1998 the UN's World Health Organization, a stridently anti-tobacco organization, tried to keep quiet its own long-term study of 2,000 non-smokers routinely exposed to secondhand smoke. It seems the study proved no statistically significant rise in cancer rates from even heavy, sustained exposure to secondhand smoke." (Gunter 5).
To begin with cancer is not the only health risk associated with smoking and passive smoking, the experiment doest not state what other problems the representative second-hand smokers encountered, and not just the chance of getting cancer. According to the NCI, the National Cancer Institute, "Exposure to secondhand smoke irritates the airways and has immediate harmful effects on a person's heart and blood vessels. It may increase the risk of heart disease by an estimated 25 to 30 percent" they also explain that "Children exposed to secondhand smoke are at an increased risk of sudden infant death syndrome (SIDS), ear infections, colds, pneumonia, bronchitis, and more severe asthma. Being exposed to secondhand smoke slows the growth of children's lungs and can cause them to cough, wheeze, and feel breathless" Second-hand smoking is a health hazard. That's a fact and the only way to fully protect nonsmokers from secondhand smoke exposure is to completely eliminate smoking in indoor spaces.
Having said that The NCI also shows "The U.S. Environmental Protection Agency (EPA), the U.S. National Toxicology Program (NTP), the U.S. Surgeon General, and the International Agency for Research on Cancer (IARC) have classified secondhand smoke as a known human carcinogen (cancer-causing agent)". These are all reputable agencies in the health industry so what they are saying should not be taken lightly and it makes Gunter's health argument slightly unbelievable. As well as lung cancer, second-hand smoke can cause; breast cancer, nasal sinus cavity cancer, and nasopharyngeal cancer in adults, and leukemia, lymphoma, and brain tumors. Yes smokers may have a right to free will but does that mean it's worth the risk in harming all non-smokers making them susceptible to all these different diseases? The answer is simply no.
That said, on the subject of smokers, and property owner's free will, Gunter says that it is the owner's prerogative of who he wants to let in. "If you want to cater to a bunch of wheezing, stinky clothed, lung-horking addicts, go ahead. That is your right. More important, by exercising that right, you are infringing on no one else's rights. You may be infringing on anti-smokers' desires, but not their rights."(Gunter 2). I definitely agree with Gunter here in that everyone has a right to do what they want and it is infringing more on non-smokers desires rather than rights, I can decide who I let into my house for example but the problem is with the second-hand smoking issue is that if say the owner of a bar or restaurant does not have a non-smoking policy, many non-smokers will not have the desire to go in, meaning half the owners business has gone down the drain, on the other hand, if there is an indoor non-smoking policy the owner could just as easily make an outdoor area within the property to cater to the needs of smokers thus not completely ignoring both parties and only possibly losing a small percentage of their business. It just makes more sense to have an indoor non-smoking policy, financially and socially.
Although I have the right to let who ever I want into my house, my house is not open to the public thus the government has no right to interfere with the everyday goings and comings of ones household. In this article Gunter reckons that just because a restaurant owner opens his establishment to the public it does necessarily mean the government should have power to put there hand in it but he never really explains a definite description of ones property rights so it is hard to link how property rights can settle the argument because just because someone has property rights there are many things someone can do in their own property which is not to the letter of the law. For example Class A drug abuse is illegal. Just because someone decided to use these kinds of drugs in their own private property does not make it legal just because he's done it with in the confines of private property, thus if the government decides for good reason that smoking is a danger indoors and could be a cause to environmental pollution and make it illegal, property rights are meaningless to the debate.
Lastly due to some of the language Gunter uses in his article he comes across as too biased and it doesn't help to explain his claim. For example his constant use of the word 'anti-smokers' as a description for people for the ban on smoking. This is a rather harsh word and he makes it seem that any one who doesn't smoke is against the idea of anyone smoking and that they are trying to take away the freedom of smokers. This simply isn't true as there is no such thing as an anti-smoker but at the most extreme, people who are against breathing in second hand smoke for the benefit of everyone's health. Another example of this is when he says "What goes on within your establishment should remain your concern, and yours alone, and not the ken of posturing politicians, poke-nose bureaucrats, cluck-clucking activists or hypersensitive human rights commissioners" (Gunter 1). He is being too offensive here with the language uses and is aggressively blaming measures taken which he feels are unnecessary and it doesn't do much to promote his argument.