Significance of Euthanasia Essay Sample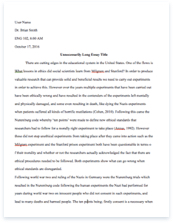 The whole doc is available only for registered users
OPEN DOC
Pages:
Word count: 2008
Category: death
Download Essay
Get Full Essay
Get access to this section to get all the help you need with your essay and educational goals.
Get Access
Significance of Euthanasia Essay Sample
This understanding of euthanasia emphasizes two important features of acts of euthanasia. First, that euthanasia involves the deliberate taking of a person's life; and, second, that life is taken for the sake of the person whose life it is – typically because she or he is suffering from an incurable or terminal disease. This distinguishes euthanasia from most other forms of taking life. Classification of euthanasia
Euthanasia may be classified according to whether a person gives informed consent into three types: voluntary, non-voluntary and involuntary. Voluntary euthanasia: Euthanasia conducted with the consent of the patient is termed voluntary euthanasia. Active voluntary euthanasia is legal in Belgium, Luxembourg and the Netherlands. Passive voluntary euthanasia is legal throughout the U.S. per Cruzan v. Director, Missouri Department of Health. When the patient brings about his or her own death with the assistance of a physician, the term assisted suicide is often used instead. Assisted suicide is legal in Switzerland and the U.S. states of Oregon, Washington and Montana. Non-voluntary euthanasia: Non-voluntary euthanasia (sometimes known as mercy killing) is euthanasia conducted where the explicit consent of the individual concerned is unavailable, such as when the person is in a persistent vegetative state. It contrasts with involuntary euthanasia, where euthanasia is performed against the will of the patient.
The decision can be made based on what the incapacitated individual would have wanted, or it could be made on substituted judgment of what the decision maker would want were he or she in the incapacitated person's place, or finally, the decision could be made by the doctor by his own decision. Involuntary euthanasia: Involuntary euthanasia occurs when euthanasia is performed on a person who is able to provide informed consent, but does not, either because they do not choose to die, or because they were not asked. Involuntary euthanasia is contrasted with voluntary euthanasia (euthanasia performed with the patient's consent) and non-voluntary euthanasia (where the patient is unable to give their informed consent, for example when a patient is comatose or a child). Involuntary euthanasia is widely opposed and is regarded as a crime in legal jurisdictions, and is sometimes used as a reason for not changing laws relating to other forms of euthanasia.
Passive and active euthanasia: Voluntary, non-voluntary and involuntary euthanasia can all be further divided into passive or active variants. Passive euthanasia entails the withholding of common treatments, such as antibiotics, necessary for the continuance of life. Active euthanasia entails the use of lethal substances or forces, such as administering a lethal injection, to kill and is the most controversial means. A number of authors consider these terms to be misleading and unhelpful. Difference between Involuntary and Non-voluntary euthanasia
Euthanasia is non-voluntary when the person whose life is ended cannot choose between life and death for herself. The person cannot make a decision or cannot make their wishes known. – for example, because she is a hopelessly ill or handicapped newborn infant, or because illness or accident have rendered a formerly competent person permanently incompetent, without that person having previously indicated whether she would or would not like euthanasia under certain circumstances. Euthanasia is involuntary when It is performed on a person who would have been able to give or withhold consent to her own death, but has not given consent – either because she was not asked, or because she was asked but withheld consent, wanting to go on living. Whilst clear cases of involuntary euthanasia would be relatively rare (for example, where A shoots B without B's consent, to save her from falling into the hands of a sadistic torturer), it has been argued that some widely-accepted medical practices (such as the administration of increasingly large doses of pain killing drugs that will eventually cause the patient's death, or the unconsented-to withholding of life-sustaining treatment) amount to involuntary euthanasia.
e.g: A soldier has their stomach blown open by a shell burst. They are in great pain and screaming in agony. They beg the army doctor to save their life. The doctor knows that they will die in ten minutes whatever happens. As he has no painkilling drugs with him he decides to spare the soldier further pain and shoots them dead.
Distinguish between Active & Passive Euthanasia
Passive euthanasia usually refers to the removal of medical treatment with the specific intent of ending the patient's life. An example of this is removing a coma patient from life support. Active euthanasia refers to the act of taking specific steps towards ending the patient's life, like injecting them with some sort of poison or an overdose of some sort of medication. An example of this is lethal injection. In passive euthanasia, we let the person suffer to the utmost extent before death finally embraces him. However, in active euthanasia, we are being merciful towards the person by just to the extent that we try ending the constant suffering of the person.
Distinguishing by Example:
Active Euthanasia:
To begin with a familiar type of situation, a patient who is dying of incurable cancer of the throat is in terrible pain, which can no longer be satisfactorily alleviated. He is certain to die within a few days, even if present treatment is continued, but he does not want to go on living for those days since the pain is unbearable. So he asks the doctor for an end to it, and his family joins in the request.
Passive Euthanasia:
Suppose the doctor agrees to withhold treatment, as the conventional doctrine says he may. The justification for his doing so is that the patient is in terrible agony, and since he is going to die anyway, it would he wrong to prolong his suffering needlessly. But now notice this. If one imply withholds treatment, it may take the patient longer to die, and so he may suffer more than he would if no direct action were taken and a lethal injection given.
Suicide
Suicide (Latin suicidium, from sui caedere, "to kill oneself") is the act of intentionally causing one's own death. Suicide is often committed out of despair, the cause of which is frequently attributed to a mental disorder such as depression, bipolar disorder, schizophrenia, alcoholism, or drug abuse. Stress factors such as financial difficulties or troubles with interpersonal relationships often play a role. Efforts to prevent suicide include limiting access to firearms, treating mental illness and drug misuse, and improving economic development. Suicide, also known as completed suicide, is the "act of taking one's own life". Attempted suicide or non-fatal suicidal behavior is self-injury with the desire to end one's life that does not result in death. Assisted suicide is when one individual helps another bring about their own death indirectly via providing either advice or the means to the end. This is in contrast to euthanasia, where another person takes a more active role in bringing about a person's death. Suicidal ideation is thinking of ending one's life.
The most commonly used method of suicide varies by country and is partly related to availability. Common methods include: hanging, pesticide poisoning, and firearms. Around 800,000 to a million people die by suicide every year, making it the 10th leading cause of death worldwide. Rates are higher in men than in women, with males three to four times more likely to kill themselves than females. There are an estimated 10 to 20 million non-fatal attempted suicides every year.[4] Attempts are more common in young people and females. Environmental Ethics
Environmental ethics is that branch of philosophy dealing with the major ethical questions regarding the relationships between humans and the environment. This includes issues such as biodiversity, wildlife management, ecological preservation, hunting practices, farming techniques, and food regulations. Environmental ethics comprises several of the most relevant questions some contemporary societies are facing: to what extent should our society invest in preserving biodiversity and what are the best means to do so?
The academic field of environmental ethics grew up in response to the work of scientists such as Rachel Carson and events such as the first Earth Day in 1970, when environmentalists started urging philosophers to consider the philosophical aspects of environmental problems. Among its driving forces were the environmental concerns regarding the dependability of our society on natural resources as well as the threat that our use of those resources poses to the integrity of the ecosystem; it should also be noted that the increased attention to an ecological perspective on life was promoted also by the prospect of exploring life on other planets.
To date, environmental ethics is a fertile branch of philosophy, whose interdisciplinary character and practical outlook attracts much attention from the non-philosophical community.
Deep Ecology
Deep ecology is a contemporary ecological and environmental philosophy characterized by its advocacy of the inherent worth of living beings regardless of their instrumental utility to human needs, and advocacy for a radical restructuring of modern human societies in accordance with such ideas. Deep ecology argues that the natural world is a subtle balance of complex inter-relationships in which the existence of organisms is dependent on the existence of others within ecosystems. Human interference with or destruction of the natural world poses a threat therefore not only to humans but to all organisms constituting the natural order.
Deep ecology's core principle is the belief that the living environment as a whole should be respected and regarded as having certain legal rights to live and flourish. It describes itself as "deep" because it regards itself as looking more deeply into the actual reality of humanity's relationship with the natural world arriving at philosophically more profound conclusions than that of the prevailing view of ecology as a branch of biology. The movement does not subscribe to anthropocentric environmentalism (which is concerned with conservation of the environment only for exploitation by and for human purposes) since Deep ecology is grounded in a quite different set of philosophical assumptions. Deep ecology takes a more holistic view of the world human beings live in and seeks to apply to life the understanding that the separate parts of the ecosystem (including humans) function as a whole. This philosophy provides a foundation for the environmental, ecology and green movements and has fostered a new system of environmental ethics advocating wilderness preservation, human population control and simple living. Sociological theory of Durkheim
One of Durkheim's major contributions was to help define and establish the field of sociology as an academic discipline. Durkheim distinguished sociology from philosophy, psychology, economics, and other social science disciplines by arguing that society was an entity of its own. He argued that sociologists should study particular features of collective or group life and sociology is the study of social facts, things which are external to, and coercive of, individuals. These social facts are features of the group, and cannot be studied apart from the collective, nor can they be derived from the study of individuals. Some examples are religion, urban structures, legal systems, and moral values such as family values. Durkheim argued that these are "features of collective existence … which are not reducible to features of the atoms, individuals, which make it up"
Durkheim considers the beliefs, practices, and consciousness of the collective to be coercive on individuals as actors. In this sense, Durkheim has a structuralist approach, considering the social structures to exert a strong influence on social action. Of course, it is individuals who act, but they do not act on a purely individual basis. Rather, they have obligations and duties, and generally act in ways that are strongly influenced by the structures of which they are part. Sociology can be distinguished from psychology in this way – noting that psychologists study individuals and their mental processes, whereas sociologists are concerned with the structures that influence social action and interaction. It is this study of society as a whole, individual in their social relationships with other individuals, and the connections of these social relationships to society, that constitutes the subject matter of sociology.