Sin Tax Bill: Dashing Expectations Essay Sample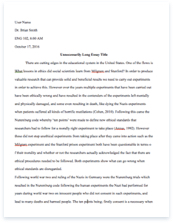 The whole doc is available only for registered users
OPEN DOC
Download Essay
Get Full Essay
Get access to this section to get all the help you need with your essay and educational goals.
Get Access
Sin Tax Bill: Dashing Expectations Essay Sample
How good does the decrease of the number of smokers in the Philippines sound? Moreover, wouldn't an increase in the government's health care revenue be pleasing to hear? The Sin Tax Bill, now signed into law, aims to promote health by discouraging vice whilst raising additional revenues for the government's Universal Health Care Program. It aims to do so by increasing taxes in so-called sin products such as alcohol and cigarettes. The largest percent of the revenue raised shall go to the universal health care while the remaining 15% shall be financial aid for displaced tobacco farmers. As the majority may already know, smoking and drinking are responsible for numerous deaths annually. Smoking causes lung cancer, heart disease, stroke, asthma, premature death, and many more.
An ingredient present in cigarettes called nicotine makes it very addictive. Although alcohol is not as addicting as smoking, in the long run, however, alcohol causes liver disease, high blood pressure, digestive system disorders. Moreover, a person who is intoxicated may cause road accidents, fire injuries, and may even commit suicide. With that being said, the Sin Tax Bill would sound like an effective way to lessen the consumption of sin products such as cigarettes and alcohol. However, it will not actually be effective as it should be, especially in the Philippines. A tax increase will not make smokers quit smoking nor make drinkers stop drinking. When smokers have the sudden urge to smoke, they feel this sort of emptiness that can only be filled when they get to smoke. Along with this, they feel the tightness in their chest that could only be controlled with long drags of warm, slightly burning smoke. It is likened to having snakes that rattle, slither, and bite in smokers' brains.
Taking the nicotine away for a long enough time makes these snakes fall into a coma, but just a little taste of it would wake them up hungry for more. It is similar with alcohol, although the addiction to it is not as grave as the addiction to nicotine. It would be absurd if smokers and drinkers were not aware of the bad effects of the products they consume since there have been a number of awareness campaigns going around. However, even if people were aware of the taunting effects of these sin products, most especially cigarettes, people still consume them. Also, it is unquestionable that most, if not all, smokers have had numerous attempts to quit. Thus, if it were not so difficult to quit, they would have already quit. Increasing the tax of these products will not stop them as it is certain that they will find ways to smoke.
They say that desperate times call for desperate measures, and it has been found that a lot of high school students in the Philippines, since the concept of tingi is a trend, beg for change from their classmates just so they could buy a cigarette. President Benigno Aquino III himself said that he is still not quitting even though he supports the sin tax bill. There is no certainty as to how these consumers would stop drinking and smoking thus, self-discipline is needed. These consumers, most especially smokers, have to fight their urge to consume these sin products. Since smoking cannot simply be stopped by the increase of the price of cigarettes, the further increase of its taxes would kill the tobacco industry. Tobacco farmers, industry workers, and street vendors, or the takatak boys, will be deprived of their chance to earn.
Even if a small fraction of the revenue raised will be allocated to the tobacco industry, it would not be likely for tobacco farmers to shift to producing agricultural products since they may already be in a "comfortable" position. It would take a lot more to convince them to abandon all their hard work and just start again. On the other hand, industry workers will lose their jobs since the owners will have to adjust to the new cigarette rates and demands by implementing new production mechanisms that may involve cost-cutting through the lay-off of workers. Street vendors are the ones who crawl their families' way through the intricacies of life by selling cigarettes for their daily income. Their income will decrease once their consumers choose compromise and find other ways to satisfy their cravings. These smokers may even choose to invest on electric cigarettes that give out nicotine-laden vapor instead of smoke burning from tobacco thus, decreasing the vendors' income. In fact, it is quite noticeable that more and more smokers purchase, or at least plan to purchase, e-cigarettes.
Thus, there will be a decrease in tobacco sales but with the same number of smokers. Another response of smokers and drinkers alike to the sin tax bill is to purchase smuggled goods. Since the prices of these sin products will be much higher in the following years, the underground trade of alcohol and cigarettes will be more active. There will always be those so-called businessmen who "find ways" to exploit their income. It is certain that smokers will look for the cheaper brand because of the high taxations. When these "businessmen" see an opportunity, they will grab it. There have been a lot of smuggled goods, not only cigarettes and alcohol, but with this new taxation rule, smugglers will take advantage of the situation and invest more on the sin products. It somehow lures the smugglers to do so; and when there is the prevalence of smuggling, the actual revenue will go down. In fact, it seems like there have been more smuggled goods going around.
Before the bill was passed, people smoked brands like Marlboro, Lucky Strike, and the like. Now, after the bill was passed, smokers are introduced to "imported" brands they never heard of like Yunyan, Mighty, and the like. It is relatively easy to smuggle goods in the Philippines since the government has not been strict enough at regulating the goods that come in and out of the country. At a realistic point-of-view, the government may have some quite impressive laws but it seems like nothing is happening. The government keeps making new laws that make the people think that they are doing their job well. In other terms, these laws make them look good, for publicity, so the people would trust them. Notice that there is always a spread of the face of a senator or a congressman along with the promotional tarpaulins, posters, and such. The implementation of these laws is the problem. Moreover, it is not so likely that this government would be able to pull this law off anyway, just like most of the other laws. They could at least implement their measures to prevent smugglers more strictly.
The government should stop making more and more laws and start implementing the existing ones well. Likewise, our country is not really ready for it. Canadian Prime Minister Stephen Harper said himself that high tobacco rates may lead to smuggling. If there had been smugglers in Canada, there must be so many more in the Philippines. Claims made by Malacañang that smugglers will not ramp up the illegal importation of tobacco and alcohol products in the wake of the so called 'sin tax' legislation are absurd. Attempts made by Malacañang to compare the Philippines with lawful, civilized nations are quite ridiculous. The Philippines is notorious as it is a haven for smugglers of every hue. Considering the Philippine's corruption situation, this bill may even be just another excuse so the corrupt government officials can pocket more money. Are they truly concerned about the public's welfare?
The Sin Tax Bill is said to be helpful to our country because of the health and economic benefits that it has to offer. It claims to lessen the number of smokers and drinkers while increasing revenue for health care. It also says that it will provide programs for displaced workers which will help them not only find alternative jobs but also improve their skills. It encourages tobacco farmers to plant crops instead, too, by allocating a small percent of it to support them. There is a collision course imminent.
The Sin Tax Bill cannot raise revenue unless people use these sin products, and it does not save lives unless people stop consuming the products. Rich or poor, people will still smoke unless these smokers fight their urge themselves. With the bill's good principle, there is one true and scary thing about vices; no matter what the cost is, there will be those who pursue them. This will lead to a lot of ruined finances not only on the consumers' side, but also on the producers'. Moreover, the bill entices more smugglers. The government's measures to regulate what goes in and out of the country are not executed so well. With that being said, the Sin Tax Bill will not be as effective as expected.