Sip-Wood Bark Essay Sample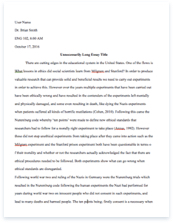 The whole doc is available only for registered users
OPEN DOC
Pages:
Word count: 376
Category: wood
Get Full Essay
Get access to this section to get all help you need with your essay and educational issues.
Get Access
Sip-Wood Bark Essay Sample
We choose this study because we know that it is more unique and will help us in reducing people who are cutting trees by illegal way. The people will be admired and will be willing to buy the hand-made paper if they will know that they will prevent the people who are doing illegal cutting. We should tell the people who are doing illegal cutting to stop it because our environment will be destroy if they still continue to do that. Instead, they should cut trees in good way and use it properly. For example, is that we get a piece of wood bark of malunggay and make it as a hand-made paper that can help the people to make boxes. They can use it to put things in their houses so that they can keep their surroundings clean. B. Statement of the Problem
Our objective is to find out what will be the tear strength, texture and if it could be acceptable in the market. And if will not destroy our environment because of the wood bark of malunggay we get on malunggay tree. C. Significance of the Study
The importance of this study is to stop the people who are doing illegal cutting that will damage or destroy our environment and nature. It can also help us to earn money that we can use for our daily expenses. Even if the materials are not too expensive, it will be admired by people and they will be willing to buy the hand-made paper.
D. Scope and Limitations
The coverage of this study, Recycled Wood Bark of Malunggay as Hand-made Paper is to finish it successfully. Even though some of the materials are expensive we need to buy it to work on about our Science Investigatory Project. This study will give us all we need, the materials and procedure is also here. All we need is in here in this Science Investigatory Project we have chosen. We know that we have the right choice for our S.I.P. because we can help the people who are illegal cutting to use or cut trees in proper way and not by illegal. And we hope that we can help them to stop doing illegal cutting.