Sir Gawain and the Green Knight Essay Sample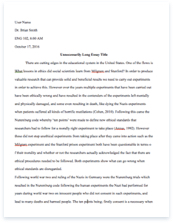 The whole doc is available only for registered users
OPEN DOC
Pages:
Word count: 292
Category: knight
Download Essay
A limited time offer!
Get a custom sample essay written according to your requirements urgent 3h delivery guaranteed
Order Now
Sir Gawain and the Green Knight Essay Sample
Thesis Statement: Sir Gawain's youthful impertinence has cost him more than his life.
King Arthur's day saw the flowering of Chivalry. In those days a Knight could be expected to face Dragons and hordes of foes for the hand of a lady. Honor and dignity was held in very high regard. A knight could better afford to lose his life than lose his honor. Therefore, when Gawain a young knight heard the Green Knight's challenge he took it upon himself to prove his valor and cunning as a knight. By cutting off the head he expect the knight to die, but as it did not turn out that way he was doomed to die within a year and a day.
In search of a way to survive he makes another bargain in which a lord will exchange whatever he finds for whatever Gawain finds. In that bargain he dishonors the lord by accepting kisses and girdle from the lords wife. Worse, when the time is come for him to face death at the hands of the Green Knight he comes wearing a girdle a woman's clothing. He lives but humiliates himself by wearing a girdle when he returns to Camelot. This paper will prove that although Gawain lived. His shame and indignity far outweigh the possible loss of life for his impetuous act. His misadventure cost him more than his life.
Proposed Sources:
"Sir Gawain and the Green Knight." The Broadview Anthology of British Literature: The Medieval Period. Vol. 1. ed. Joseph Black, et al. Toronto: Broadview Press
Kittredge, George Lyman: "A Study of Sir Gawain and the Green Knight", Harvard University Press, 1960.
"Sir Gawain and the Green Knight." Edited by James Winny