Sir Sam Hughes Essay Sample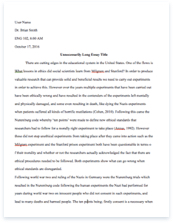 The whole doc is available only for registered users
OPEN DOC
Download Essay
A limited time offer!
Get a custom sample essay written according to your requirements urgent 3h delivery guaranteed
Order Now
Sir Sam Hughes Essay Sample
1914 was a drastic year not only for Canada, but also for the entire world as it experienced the beginning of the Great War. Economies fell drastically, lives were lost, families were separated, cities and towns were destroyed etc The war lasted for four years and these were four important years for Canada for towards the lapse of the fourth year, Canada had gained recognition all over the world. Canada had started emerging as a much stronger nation. When the First World War broke out in 1914, Canada was a much different country than it is today. At that time, Canada had a small population of eight million people. Still, more than 620,000 men served in the Canadian Expeditionary Forces. Within the first two days of the war, the Canadian forces had started organizing themselves under Sir Sam Hughes, the Minister of Militia and Defense. He appealed to the people of Canada, "I call for volunteers – volunteers, mark you. I have insisted that it be a purely volunteer contingent."
Sir Sam Hughes was Minister of Militia and Defense from October 1911 to November 1916. His decisive attitude strongly influenced the organization of the Canadian Expeditionary Force. Over confident about himself, he led his department in a manner that often brought controversies. Some of the actions he took were successful while others were substantial failures. In the long run, Sir Sam Hughes was compelled to tender his resignation. However, in spite of the negatives, his war efforts did lay the foundation of a stronger Canada. His abrasive character and judgments alienated many people and caused a great deal of administrative chaos. Although his army was poorly supported, it comprised of superior, well trained, and effectively organized troops. Still that wasn't it; the decisions he made showed prejudice towards his friends in business.
Hughes was no stranger to controversy. Hughes was a nationalist (one who takes pride in their nation and believe in taking steps to protect the interests of their nation) cum imperialist (one who takes great pride in the power and glory of the empire of which they are citizens). Historians described him as a disagreeable person. He was criticized by saying that he was obsessed with having power and would do whatever he felt was right. He ran the recruitment and the organization of the Canadian troops in the Great War all by himself, as a one-man show, ousting the plans and opinions of other officers. He administrated the construction of the tent city at Valcartier himself but live in a home, not less great than a palace or castle that he built on an overlooking hill. Whatever he was unable to supervise himself, he let his friends do it.
Although Sam Hughes was a very patriotic person, his concepts were really very weird. In fact, they were bad. When the army needed black horses so that they couldn't be seen at night, he suggested that they should be painted black, and when the execution of the painting process took place, the colour wasn't even the right colour. In another situation, he provided boots with soles made up of pressed cardboard for the troops. Soon he was also nicknamed as "Sir Sham Shoes."
Even though his army was poorly trained, it comprised of good troops. The fall of 1914 and the spring of 1915 saw intensive recruitment under Sir Sam Hughes. Urged on by nationalist fervor, and convinced that the enemy would soon be crushed; several thousand young men enrolled themselves in the newly formed regiment. In order to organize these recruits and provide an adequate training site, Camp Valcartier was quickly setup. More camps were built later on, including The Borden Camp. Camp Borden was built in 1915, to the north of Toronto. In less than three weeks there had piled up what was perhaps one of the finest military encampments in the world. A mile of rifle ranges was constructed; waterworks system, telephone system, and electric light systems were installed; storehouses, offices, and moving picture palaces, raised overnight; and weaponry stores began to gush in. This was undoubtedly, one of the most spectacular achievements of Hughes' reign.
Although Hughes was given due credit for directing the prompt recruitment, and the training and dispatch of forces, he nevertheless came under fire for his individual claim upon the local sourcing of war material. In addition to ignoring evidence that his beloved Ross rifle was prone to locking under rapid-fire trench conditions, he was accused of supplying his force with leaky boots and poorly performing trench equipment. Munitions production was reasonably substandard and there were widespread allegations of corruption surrounding its production.
All these defaults had one major cause, which hardly ever came under the spotlight. This was his nepotism and favoritism for his buddies in the business. He also setup a Shell Committee that would manufacture shells to British army and contracts worth 170 million dollars were signed; however, shells worth only 5.5 million dollars were manufactured and handed. The rest of the money was split among his friends and Sam Hughes himself, and a majority of it was spent on buying alcohol. Even the contract of "painting the horses" was given to one of his business friends; even this job wasn't completed properly as the colours weren't right. The same was the case of "shoes with cardboard soles."
Sam Hughes served as Canada's Minister of Militia and Defense from 1911 until his dismissal at the hands of Prime Minister Sir Robert Borden in 1916.He could not hide himself from controversies, but never let any come in way. In spite of the negatives, Sam Hughes' war efforts in the long run successfully laid the foundation of a stronger Canada.