Skill Development Essay Sample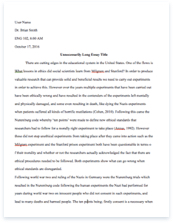 The whole doc is available only for registered users
OPEN DOC
Pages:
Word count: 1319
Category: skill
Download Essay
A limited time offer!
Get a custom sample essay written according to your requirements urgent 3h delivery guaranteed
Order Now
Skill Development Essay Sample
A very good morning to honorable judges and my dear friends.
I am Prakash along with my team Suprav and Gurupdesh.
Today we are going to present on the topic, India's Skill Development Challenges: Devising a PPP model.
"On that beautiful night, when Pandit Jawaharlal Nehru announced India's famous tryst with destiny, not only a country was born but along with it born million hopes and billion beliefs."
We have trudged along so far 65 years through this journey, but still these hopes have not transcended into actions.
India, is still grappling with great malaises and hope is still the poor man's bread.
But, the fact that the real problem has always been hidden from the real people is something which is pertinent.
When we talk about India's problems at large, corruption and poverty take the cynosure.
If we dig further, people will talk about inherent social stigma or probably the incompetence of politicians.
But, very few know that India is struggling with a challenge of skill development. The challenge so beautifully powerful that it can make or even break this country.
Today, we are going to talk on this challenge head-on.
Slide 2
Let's talk about our one bounce over the rope agenda for the today. So, without wasting much of your time, we will start off.
India – A Curtain Raiser
India, a country that once used to contribute more than 60% of the world's income pre-colonialism, apparently shrunk itself to embarrassingly contribute about 2% to the world's income till independence. However, by virtue of its geographic dividend, India lifted itself from the clutches of stagnancy and started off to follow the growth trajectory post-independence. Post liberalization, India started to grow rapidly, partly because of the opened economy and partly because of its demographic dividend. Now, the world is on the brink of taking a paradigm shift again, India has evidently become the blue eyed nation of the world and with its ever strengthening demographic dividend looks promising to dominate the world economy in the years to come. We are now in a transitional phase when India's demographic advantage has a lot of offer. As several developed economies face challenges of ageing populations, India is destined to be a contributor to the global workforce pool. It seems we are girdled up to ride the band wagon of growth. But, things may not be as rosy as they appear!
And evidently, it is just the tip of the iceberg and the mammoth problem glares underneath.
After a trip to the tip of the iceberg, lets delve deeper into the iceberg itself. Let's start off with our first reality check, challenges of filing skilled workforce worldwide. India which boasts of its rich demographic advantage has as much as 67% employers finding it difficult to fill the existing jobs with skilled workforce having the desired marketable skills. This presents a grim situation wherein countries are facing high unemployment rates at one hand and on the other hand the existing job positions are kept vacant.
Let us now talk about global supply of skilled manpower, our second reality check. The figure shows that at 19.2% of its total population India stands tall with the largest proportion of young population between the age group of 15 to 24 years. The literacy rate of India at 74% is least among the major countries depicted in the figure and unemployment rate the highest.
Let us also look at the third and the final reality check.
In 2000, the median age of Indian population was less than 24 years in comparison with Japan (41), Europe (38) and China (30). The statistical revelation shows that by 2026, about 86 crore people in India, would be in the age group of 15 to 59. Such a great demographic advantage might give any country in the world a great strategic lever to accelerate its economic trajectory just by the virtue of its workforce. But, if look at this fact upside down, we have to create employment for these huge chunk of 86 crore people. The above facts are a stark reminder that India's projected demographic dividend can rapidly convert into a demographic nightmare if marketable skills are not provided to both new workforce entrants and existing workforce.
We have talked about skill ad nauseam ad infinitum throughout this presentation. Now, lets us look at what really skill is? What it means to be marketably skilled and what is this mostly proclaimed need skill gap? They say, "Knowledge is power!"
We say, "Applied Knowledge is that power indeed!"
Skill is a measure of the expertise and specialization acquired by a person. A skill may or may not give one livelihood. A marketable skill on the other hand is the embodiment of a practical expertise along with a hands-on specialization. A marketable skill is what employers are looking for in the labour market. Thus, a marketable skill can provide you livelihood surely.
So, whenever the employers don't find marketable skills required for their jobs, they keep their jobs unfilled. At the same time, many people eager to join the workforce find them unequipped with the needed marketable skills. This situation is popularly termed as "Need Skill Gap".
Marketable skills have become so significant in the present context for India. Lets us see why.
Indian workforce is primarily categorised into two segments, unorganized and organized. Unorganized employment refers to the type wherein employees are not facilitated by any security or insurance benefits. They are mostly contract based jobs. Organized workforce on the other hand enjoys the employee benefits like social security and insurance and thus is mostly better off than their peers in unorganized sectors.
There is another term called unorganized and organized sectors. The unorganised sector comprises of enterprises engaged in manufacturing or services which are unincorporated. It is estimated that around 93% of the Indian workforce is deployed in unorganized sector, including both self employed and employed. The figure shows the proportion of unorganized workforce in different sectors. Statistics starkly suggest that only 2.5% of Unorganized worked in formally skilled and 12.5% of it is informally skilled. Thus, a mere 15% of this huge workforce is trained in either forms. But, 85% of unorganized workforce has not even been trained at all!
The research report from NSDC (National Skill Development Corporation) suggests that there is a huge dissonance in India as far as the impartment of skill is concerned. Let's talk the five important attributes.
1)Age 2) Gender 3) Economic Background 4) Education Level 5) Location Age: Contrary to general belief, it is the new entrants into the market who are less likely to possess marketable skills. Gender: A men is more likely to get trained formally than a women at large. Economic Background: Workers with poor economic background are condemned to unskilled employment environment with little upward mobility. Education Level: Workers with low levels of education find it difficult to access formal skill development ecosystem due to education level entry requirements. Location: Urban youth is more likely to participate in organized sector employment and formal skill training as compared to the rural youth. In a nutshell, if you are urban based and have education level of secondary and above plus you belong to a basic economic threshold and you are male then you have a very good chance to get formally trained in skill development. A Ray Of Hope In Disguise
The most recent World Bank report shows that for the year 2011-12, India has topped the world in terms of annual remittances amount to be received. It really augurs well for the economy where in spite of having a huge need-skill gap, workforce promises to earn riches for the country. We can just wonder how much the entire workforce could earn for the country if they are equipped with marketable skills.