Skype versus AT&T and the Future of Telecommunications Essay Sample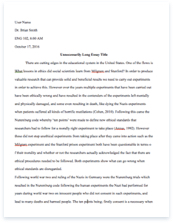 The whole doc is available only for registered users
OPEN DOC
Pages:
Word count: 2287
Category: skype
Get Full Essay
Get access to this section to get all help you need with your essay and educational issues.
Get Access
Skype versus AT&T and the Future of Telecommunications Essay Sample
Skype, one of the world's most famous VoIP (Voice over Internet protocol) service companies, has lead the field since it came out in early 2000s. It is famous for these characteristics: easy, cheap and the voice is clear to the listener. It was founded in 2003 and based in Luxembourg. In 2005 Skype was acquired by EBay. In 2011 Microsoft agrees to buy Skype for $8.5 billion. Analysis of the competition among the VoIP industry segment, especially as it relates to the relationship between Skype and AT&T and the competition between the VoIP market and the land line market found that VoIP is a growing industry in what has historically been predominately a land line telecommunication company such as AT&T. Skype was a little different from AT&T. It offered its customers Voice over Internet protocol, which defined simply, was the transmission of voice traffic over IP-based networks. In other words, it was a telephone via an internet connection. [ (Strickland) ] (P C-226)
The company's Web-based software allows users to make voice and video calls using the Internet. Calls are free when made Skype-to-Skype, and users can make calls to landlines and cell phones at lower rates than traditional phone services. Skype also gets revenue from voice mail and other services, and offers a platform for business communications for small and midsized firms. Skype has offices in the US, Europe, and Asia. More than 80% of sales come from outside the US. In 2009 eBay sold most of the company to a group of investors led by Silver Lake Partners. Skype was acquired by Microsoft in 2011. Problem identification
The lack of regulation made it easier for companies to enter the VoIP market than to enter the telecommunications market. The biggest difference between the competitors is that AT&T uses traditional telephone, which is run through a public switched telephone network (PSTN) and is much more expensive. Skype offers its customers VoIP, which, defined simply, is the transmission of voice traffic over IP-based networks. In other words, it is a telephone through an Internet connection. However, with competition comes a loss of revenue growth in which Skype's has shrunk from 685% in 2006 down to 37% in 2007.
Skype's president Josh Silverman needs to better understand the reason for this shrinkage and he needs to place more focus on attacking AT&T and other big phone companies. The strategic direction of the Skype must identify the most significant strategic problem. For Skype the main issue internally was mismatch in the relationship between revenue growth rate and company growth rate. The company's revenue growth rate had begun to flatten in 2007 due to what the company states was cheap international calling rates and user to user calls and videos. [ (Strickland) ] (P C-230) Skype is doing fine under Microsoft ownership. The software giant has kept its hands off their baby. However, the current success isn't enough to hide the fact that Skype is facing increased competition. Researching Internal and External Factors
Skype has been incorporated into the business world and widely recognized as a valuable business tool to increase productivity and save money. Such uses include: audio and video conferencing with capabilities to record meetings, real time, face to face collaboration internally as well as on a client level, file sharing and transfer during meeting sessions, interviewing potential candidates reducing travel costs, and the ability to be used on Smartphones and iPads. Here is the SWOT analysis
Strengths
* the convenience of the product
* low cost to consumer (can be free in some instances)
* easy access
* development of new features that make it more useful to specific groups
* Adaptable hardware and software features
* world's largest provider of international calling
Weaknesses
* lack of visibility
* low penetration of broadband
* diseconomies of scale
Opportunities
* Acquisitions
* Emerging markets and expansion abroad
* Innovation
* Product and services expansion
Threats
* Competition
* Cheaper technology
* Economic downturn
* External changes (legislation and regulation)
* Lower cost competitors
* Product substitution
As technology advanced, the demand for additional features caused Skype to focus its efforts on video and international calling, and it eventually became one of the most widely used VoIP clients in the world. With Microsoft's recent acquisition of Skype, the company has an opportunity to continue this growth.
Skype's strength is the convenience of the product. Users simply download the program and create an account to be able to connect with any Skype user around the world at no cost. Skype can be accessed through a computer, television, mobile phone, and other connected devices. Adaptable hardware and software features add to the convenience of this product such as the webcam. However, they do have weaknesses.
Their weaknesses are a lack of visibility-they do not put enough into advertising and rely too heavily on word of mouth. During the time of this case study Skype had a low penetration of broadband. Broadband penetration refers to the amount of the Internet access market that high speed or broadband Internet has captured. With an increase in affordable technology and competing providers, broadband Internet is affordable for many consumers, who have made the switch after being frustrated by slow dial up connections. Skype's plan to allow free calls to other subscribers is negative economies of scale that will limit the companies' success. The thinking is that if everybody gets on Skype all calls will be free. It's a real problem for free services, like Skype. Maybe that's why Skype is pursuing other revenue streams.
The opportunities for Skype are numerous, especially after Microsoft's acquisition of Skype in 2011. There is room for growth through acquisition and Skype has taken advantage for example in when Skype acquired GroupMe, right around the same time that Microsoft was looking to acquire Skype. This was good for Skype. It was the latest in a series of high-profile maneuvers in the world of social grouping technology. The opportunity for global expansion, utilizing innovation, and expanding their products and services are also areas that Skype can take advantage of in the market place. However, with the threat of increased competition, cheaper technology, an unstable economic base, and other threats such as product substitution; Skype needs to concentrate on retaining as well as increasing their market share is the every changing industry.
At the time of this case study the major competitors in the U.S. VoiP market included Comcast Corporation, Time Warner Cable, Cox Enterprises, and Vonage Holdings. There were also a number of smaller players in the market including Skype. (Strickland) (P C-233)
Skype had an accelerated growth plan that laid out the company's strategy for the short term. The plan had three phases, one of which has already been completed: * Phase I (completed): To become operational on at least one platform (PC's), at least one revenue stream (SkypeOut), focus on one market segment (long-distance calling), with one primary service (voice), one primary market ( mature internet markets in Europe and Asia) and one target user (consumers). * Phase II (2010-2011): The key word is many. Develop many platforms (PC, Mobile, TV, Web); diversified revenue streams (subscription, licensing, advertising) including business subscriptions; many conversation modes (voice, video, chat, collaboration tools); and many regions and many target markets. * Phase III (2012 and beyond): The key word is any. Use any mode, any platform, anywhere. Develop multiple market segments, established products, regional ubiquity, and mature target markets. [ (Strickland) ] (P, C230-232)
Microsoft would have not paid $8.5 billion if they did not see a massive new market as they feel there is an enormous amount of growth left in this industry. However, Skype is facing increased competition. The competitive forces that Skype and now Microsoft face are numerous. Since VoIP is expected to show constantly increasing growth rates in the near future the five forces that shape the industries competition are essential to the continued success of Skype. With the threat of new entrants, product substitutes, and competitive rivalry Skype needs to watch companies like Jajah which offers the chance to make entirely free PC-to-PC VoIP calls and a limited number of free calls to and from landline phones. You just visit Jajah's Web site, and then enter your phone number and the number you want to call. Your phone rings and you answer, after which your recipient's phone rings and Jajah completes the call. iChat is another alternative to Skype. It has many of the same features as Skype, excellent voice quality and ready integration with iSight video cameras. It is also less of a bandwidth hog than Skype. Pro: Extremely crisp audio and video built into every Mac. Con: You need a Mac. [ (Compare Business Products) ]
The bargaining power of buyers look at costs, easy access, unique features, and the quality of voice and video options when choosing their service provider. The industry division is faced with a hostile type competitive market that is currently being influenced by federal government through the Federal Communications Commission (FCC). (Based on time of case study) This agency is considering a new law (Network Neutrality) on the websites that would decrease the power of big telecommunications companies like AT&T. Many individual consumers and businesses subscribed to ISPs (Internet Service Provider) that were not part of the Internet backbone. These ISPs negotiated with the upstream ISPs for internet access. If the FCC were to pass a net neutrality bill, upstream ISP's and smaller ISPs would not be allowed to restrict what their customers did on the internet.
If the law was not passed then both would be allowed to make their own decision, then they could charge extra for access to certain websites … Tubmblr.com define net neutrality as "a principle proposed for user access networks participating in the Internet that advocates no restrictions on content, sites, or platforms, on the kinds of equipment that may be attached, and on modes of communication allowed, as well as communication that is not unreasonably degraded by other traffic" [ (Strickland) ] (P C-229) This driver of change affects the industry. Other such as consumer preferences will be based on value, not price. While consumers will buy less, their buying behavior will be dictated by how well products tie in to their values, rather than price.
Companies should learn to anticipate unspoken market needs and translate consumer preferences into product offerings. Also industry shifts create competitive shifts. As competitive playing fields change, companies must be prepared to compete with new players in new ways. To change with the market, companies must reassess their core competencies and markets and use situational planning to identify nontraditional competitors. These drivers as well as the five competitive forces are crucial to Skype's long term strategy. The insert below indicates major internet trends such as social, mobile and video trends which are very important to Skype's ongoing business strategy.
The chart below shows Skype's revenue growth and profitability from 2006 to 2008. They seem to continually gain in both and the other breaks it down between the US and international revenue growth from 2006 to 2009.
Their subscriber base has increased by 25% from 2007-2010.
Skype to Skype calls account for 54 billion minutes of 406 billion international call minutes in 2009. This reflects their growth potential in the global market. The next chart indicates the future potential of communication in the workplace from 2001 to 2010 showing a reduction in texting, email, and landline usage in the future.
The chart from the case study below is a different look at Skype's revenue from the 2nd quarter of 2008 to the 3rd quarter of 2009. This shows a steady increase in growth. It also shows that they are heading in the right direction.
The chart for VoiP Market Share in 2009 provides a look at what the potential is for Skype to increase its share of the market in this booming industry.
Below is a breakdown of costs Skype charges its customer base. It also shows that they provide choices to the consumer and business entity.
Possible Solutions
The main issue internally for Skype was mismatch in the relationship between revenue growth rate and company growth rate. Revenue growth gives a good picture of the rate at which companies have been able to expand their businesses. Their company growth rate is determined by profit growth, asset growth, employee growth, and any other type of variable management thinks is an important indicator of future success to the company.
There are many possible solutions to enhance their growth rate. They could do more advertising, look at their pricing structure for their customer base; for both residential and business consumers, partnership with a major U.S. Cellular company to boost usage of its product, or increase their competitive edge in the international market. Best Solution
The best thing Skype can do is exactly what they are doing. Microsoft acquired a complementary company. Skype is the perfect complement to Microsoft's existing products. Skype is in line with Microsoft's growth strategy. Advertisement opportunities are the best solution since the acquisition by Microsoft. Word of mouth worked for a long time, but in today's fast paced environment Skype could very well lose its name and be absorbed by Microsoft, so by keeping Skype in the minds of VoiP users; especially in today's business community; without keeping the name out in the forefront Skype will lose its competitive advantage.
Work Cited
Compare Business Products. 10 best Skype alternatives. 2009. http://www.comparebusinessproducts.com/briefs/10-best-skype-alternatives. Silver Lining Research. Skype Research Report. 2011. http://abbeylunney.com/wp-content/uploads/2012/10/SkypeResearchBook.pdf. 2011. Strickland, A.J. "Skype versus AT&T and the Future of Telecommunications." The University of Alabama, n.d. C-226-C-242. case study.