Smart Phone Market in India Essay Sample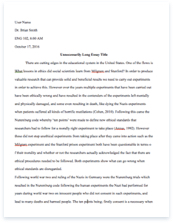 The whole doc is available only for registered users
OPEN DOC
Pages:
Word count: 3480
Category: nokia
Download Essay
A limited time offer!
Get a custom sample essay written according to your requirements urgent 3h delivery guaranteed
Order Now
Smart Phone Market in India Essay Sample
A smartphone is a mobile phone built on a mobile computing platform, with more advanced computing ability and connectivity than a feature phone. The first smartphones mainly combined the functions of a personal digital assistant (PDA) and a mobile phone or camera phone. Today's models also serve to combine the functions of portable media players, low-end compact digital cameras, pocket video cameras, and GPS navigation units. Modern smartphones typically also include high-resolution touchscreens, web browsers that can access and properly display standard web pages rather than just mobile-optimized sites, and high-speed data access via Wi-Fi and mobile broadband. The most common mobile operating systems (OS) used by modern smartphones include Google's Android, Apple's iOS, Nokia'sSymbian, RIM's BlackBerry OS, Samsung's Bada, Microsoft's Windows Phone, Hewlett-Packard's webOS, and embedded Linux distributions such as Maemo and MeeGo. Such operating systems can be installed on many different phone models, and typically each device can receive multiple OS software updates over its lifetime. The distinction between smartphones and feature phones can be vague and there is no official definition for what constitutes the difference between them.
One of the most significant differences is that the advanced application programming interfaces (APIs) on smartphones for running third-party applications can allow those applications to have better integration with the phone's OS and hardware than is typical with feature phones. In comparison, feature phones more commonly run on proprietary firmware, with third-party software support through platforms such as Java ME orBREW. An additional complication in distinguishing between smartphones and feature phones is that over time the capabilities of new models of feature phones can increase to exceed those of phones that had been promoted as smartphones in the past. Some manufacturers use the term "superphone" for their high end phones with unusually large screens and other expensive features. Other commentators prefer "phablet" in recognition of their convergence with low-end tablet computers. About 18% of total world population possess some sort of smartphone by 2012, compared to 12% in 2010 and 8% in 2008
1. WiMAX (Worldwide Interoperability for Microwave Access) is a wireless communications standard designed to provide 30 to 40 megabit-per-second data rates, with the 2011 update providing up to 1 Gbit/s for fixed stations. It is a part of a "fourth generation," or 4G, of wireless-communication technology. WiMax far surpasses the 30-metre wireless range of a conventional Wi-Fi local area network (LAN), offering a metropolitan area network with a signal radius of about 50 km. The name "WiMAX" was created by the WiMAX Forum, which was formed in June 2001 to promote conformity and interoperability of the standard. The forum describes WiMAX as "a standards-based technology enabling the delivery of last milewireless broadband access as an alternative to cable and DSL".WiMax offers data-transfer rates that can be superior to conventional cable-modemand DSL connections, however, the bandwidth must be shared among multiple users and thus yields lower speeds in practice
2. AMOLED (active-matrix organic light-emitting diode) is a display technology for use in mobile devices and televisions. OLED describes a specific type of thin-film display technology in which organic compounds form the electroluminescent material, and active matrix refers to the technology behind the addressing of pixels. As of 2012, AMOLED technology is used in mobile phones, media players and digital cameras, and continues to make progress toward low-power, low-cost and large-size (for example, 40-inch) applications.
3. Siri (pronounced /ˈsɪri/) is an intelligent personal
assistant and knowledge navigator which works as an application for Apple's iOS. The application uses a natural language user interface to answer questions, make recommendations, and perform actions by delegating requests to a set of Web services. Apple claims that the software adapts to the user's individual preferences over time and personalizes results, and performing tasks such as finding recommendations for nearby restaurants, or getting directions Siri was originally introduced as an iOS application available in the App Store by Siri, Inc., which was acquired by Apple on April 28, 2010. Siri, Inc. had announced that their software would be available for BlackBerry and for Android-powered phones, but all development efforts for non-Apple platforms were cancelled after the acquisition by Apple.[4] Siri has been an integral part of iOS starting with iOS 5 and available on the iPhone 4S, and the iPad (3rd generation).
4. A mobile application (or mobile app) is a software application designed to run on smartphones, tablet computers and other mobile devices. They are available through application distribution platforms, which are typically operated by the owner of the mobile operating system, such as the Apple App Store, Google Play, Windows Phone Marketplace and BlackBerry App World. Some apps are free, while others have a price. Usually, they are downloaded from the platform to a target device, such as an iPhone, BlackBerry, Android phone or Windows Phone 7, but sometimes they can be downloaded to less mobile computers, such as laptops or desktops. For apps with a price, generally a percentage, 20-30%, goes to the distribution provider (such as iTunes), and the rest goes to the producer of the app. The term "app" has become popular, and in 2010 was listed as "Word of the Year" by the American Dialect Society.[2] Technologist Michael Saylor has referred to the newer mobile app enabled smart phones as "app-phones" for their distinction from the earlier smartphone models. He states that these app-phones can support many applications and programming languages and should be considered computers first and phones second.
Mobile apps were originally intended for productivity: email, calendar and contact databases, but public demand caused rapid expansion into other areas, such as mobile games, factory automation, GPS and location-based services, banking, order-tracking, and ticket purchases. This, in turn, created a large subculture of different online magazines to review these new mobile applications.[4] This was due to the large number of apps in the apps store which made internal navigation more difficult. Nowadays, mobile application benefit from the world of Augmented Reality. Companies like metaio GmbH, Total Immersion, Wikitude, Aurasma, Layar among others are developing and innovating mobile applications that help us locate objects better, search for information and scan for codes in real time. The popularity of mobile applications has continued to rise, as their usage has become increasingly more prevalent across mobile phone users. A comScore study done in May of 2012 reported that mobile app usage was actually higher than web browsing; 51.1% vs. 49.8% respectively.
* Amazon Appstore
The Amazon Appstore is an American mobile application store for the Google Android operating system. It was opened in March 2011, with 3800 applications. * Apple App Store
The Apple App Store opened on July 10, 2008, and as of January 2011, reported over 10 billion downloads. As of June 6, 2011, there are 425,000 third-party apps available, which are downloaded by 200 million iOS users. * BlackBerry App World
Apps for the BlackBerry mobile devices are available through the BlackBerry App World application distribution service. It opened in April 2009, and as of February 2011, was claiming the largest revenue per app: $9,166.67 compared to $6,480.00 at the Apple App Store and $1,200 in the Android market. In July 2011, it was reporting 3 million downloads per day and one billion total downloads. * Google Play
Google Play is an international online software store developed by Google for Android devices. It was opened in October 2008. In late April of 2012, AppBrain reported that there are over 430,000 available apps, with 10 billion apps downloaded and installed as of December 2011. * Nokia Store
An app store for the Nokia phone was launched internationally in May 2009. As of April 2011 there were 50,000 apps, and as of August 2011, Nokia was reporting 9 million downloads per day. In February 2011, Nokia reported that it would start using Windows Phone 7 as its primary operating system. In May 2011, Nokia announced plans to rebrand its Ovi product line under the Nokia brand and Ovi Store was renamed Nokia Store in October 2011. Nokia Store remains as the distribution platform for its previous lines of mobile operating systems, while Nokia's Windows Phone 7 offering has been integrated into the Microsoft Marketplace. * Windows Phone Marketplace
The Windows Phone Marketplace is a service by Microsoft for its Windows Phone 7 platform, which was launched in October 2010. As of June 2012, it has over 100,000 apps available.
5. Future
As you're reading this article, developers, engineers, and product designers are working on the next great mobile technology. The mobile world is rapidly changing: Smartphones have gone from portable messaging and email devices to streaming-video machines that surf the Web at blazing speed and have cameras that rival point-and-shoots (and they also happen to make calls). What will smartphones look like in five years? Or ten? What sort of amazing things will they be able to do? Of course, we have no way to predict exactly how cell phones will evolve (unless some sort of magical crystal ball comes along), but looking at today's trends and tracking what the geniuses at MIT and other academic institutions are up to can give us a pretty good idea of what's to come. Flexible Smartphone Designs
In the animated series Futurama, the character Amy has a cell phone so tiny that she ends up swallowing it. Although the technology inside phones will get smaller and smaller (think nanotechnology), don't expect any nearly invisible phones anytime soon. According to Ramon Llamas, a senior research analyst at IDC Mobile Devices Technology and Trends, smartphones will stay around the 3.7-inch to 4.3-inch display size. They might become thinner and lighter, but the market won't see microscopic phones. Displays won't grow any larger than 4.3 inches, according to Llamas–after all, who wants to carry a tablet in their pocket? Even so, consumers can't get enough of display real estate, which is why manufacturers might try to pack in as much display as possible–while retaining the pocketable size. Remember the Kyocera Echo on Sprint? We applauded its innovative foldable, dual-screen design (it sort of resembled a Nintendo DS), but the way the software interacted with the two screens had some issues. Nevertheless, don't expect this design idea to go away, says Llamas. He thinks we'll be seeing similar designs–with better execution–in the next five years.
Other phone manufacturers have toyed around with dual-screen phones, too: Some concept designs have a regular LCD or OLED display on one side and an electronic-ink display on the other. Expect future dual-screen phones to be as thin as today's full-touch phones when folded. Llamas also expects to see more wearable phones in the next few years. Of course, we've already seen James Bond-esque wristwatch phones from a few manufacturers like LG, but they've been exclusively released in Europe and Asia. And future phones won't be limited to the wristwatch form: You'll be able to bend, fold, and shape your phone to whatever design you prefer. Imagine transforming your phone from a wristwatch/bracelet style to a touchscreen style with a full QWERTY keyboard, and then folding it again to slip it into your pocket. A good example of what future wearable phones could look like is theNokia Morph, a concept device that showcases the collaboration between the Nokia Research Center and the Cambridge Nanoscience Centre.
The Morph uses nanotechnology to create a flexible, malleable electronic device. The Morph is constructed from fibril proteins that are woven into three-dimensional mesh, allowing the whole phone–screen included–to move and bend. Remember the roll-up electronic newspapers from the movie Minority Report? We could soon see something similar used in cell phone displays. In 2008, HP and the Flexible Display Center at Arizona State University unveiled a prototype of an affordable, flexible electronic display that uses self-aligned imprint lithography (SAIL) technology. Those paperlike computer displays are made almost entirely of plastic, which makes them durable, movable, and portable.
6. GLOBAL MARKET:
Including basic cellphones, vendors shipped 406 million units in 2011, up from 402 million a year earlier. Samsung and Apple combined claimed nearly half of the smartphone market. According to IDC, Samsung Electronics shipped 50.2 million smartphones worldwide in the second quarter and had a market share of 33 per cent, up from 17 per cent a year ago. Apple fell slightly to 17 per cent, from 19 per cent a year ago. It sold 26 million iPhones in the April-June quarter. Nokia was No. 3 with a 6.6 per cent market share, down from more than 15 per cent a year ago. Nokia has had some success with its Lumia line, based on Microsoft's Windows system. The company is hoping for a boost once Microsoft releases a major upgrade to Windows in October, one designed with touch screens in mind. HTC was fourth with 5.7 per cent of the market, down from nearly 11 per cent. Chinese phone maker ZTE claimed the No. 5 spot for the first time, with a 5.2 per cent market share, up from 1.8 per cent a year earlier. Its lower-cost, entry-level smartphones have been popular in China and Latin America.
7. Indian Market
The Smartphone market in India is experiencing an intensely competitive business environment. Vendors are coming up with risky strategies to gain maximum share in the market. The top two players, Nokia and Samsung Electronics, held approximately 60- 63 percent of the market share in 2011. Nokia still holds the top position in India. However, stiff competition from Samsung Electronics in the Smartphone market in India threatens Nokia's market leader position. Although 40 percent of the potential smartphone consumers prefer Nokia's smartphones, the market share, as per market financials, is in trouble for the market leader. On the contrary, Nokia's rival Samsung Electronics is getting into a healthy position in this market.
The introduction of smartphones, its competitors, in the Smartphone market in India has enabled it to gain major share from its competitors. Moreover, continuous introduction of various smartphones has literally enabled Samsung Electronics to restrict its competitors from making any strategic move in this market. Although HTC Corp. is not an early entrant compared with Samsung Electronics in the Smartphone market in India, the company has come up with attractive products that has helped it to capitalize on the untapped customer base ahead of Nokia. Despite its early introduction of smartphones, the lack of familiarity among Indian customers has restricted the company from penetrating the customer base in India. On the other hand, Nokia, with about a decade's presence in India, has capitalized on its brand familiarity and customer understanding to gain market share from its competitors.
RIM, despite its early presence in the Smartphone market in India ahead of all its competitors, held about 20 percent of the market share in 2010. However, it has begun to lose its market shares deliberately to its competitors, with only about 10 percent in 2011. A drop in its market share by 50 percent indicates the stiff competition from smartphone vendors in this market. The company's failure in restricting its competitors and withholding its market share can be interpreted in two ways: the lack of its products to attract individual consumers and the rigid and non- stylish appearance of its products in the perspective of youth consumers. In general, those companies that have succeeded in attracting and retaining youth consumers (consumers in the age group of 15–24 years) have dominated the market.
While the Smartphone market in India was emerging and experiencing stiff competition among vendors, Apple launched its iPhone product that has totally overshadowed the offerings of its competitors. As mentioned earlier about the importance of attracting youth consumers, Apple has commanded the Smartphone market in India with millions of youth customers eager to purchase it even before its launch.
Apple with its iPhone has totally revolutionized the Global Smartphone market and has pushed all its competitors away from the market. Its competitors were forced to offer products that are in line with Apple's product in its appearance to certain extent.
However, competitors have bounced back with potentially competitive smartphones to restrict Apple from gaining their market share. Especially, Samsung Electronics came back strongly with its Galaxy series of smartphones that has challenged not only Apple but also all other competitors.
Also, the increasing demand for smartphones in India has led to the entry of many mobile phone manufacturers such as Karbonn Mobiles, Micromax, Zen, Maxx, Lava International Ltd., Sony Mobile Communications AB, Motorola Mobility Inc., and LG Electronics into the Smartphone market in India. As a result of several other players entering into this market, companies in the Others segment have contributed about 12 percent of the unit shipment for the Smartphone market in India.
Smartphone Market in India by Vendor Segmentation 2011 (in units)
Market Leaders – Nokia's marketing mix:
* Product: Good durable product, different models for different strata of society
* Price: not the lowest in the market but still people buy because of the perceived brand name
* Place: Specialised dealers ( Nokia priority dealers) and,
* Promotion: Nokia has been taking advantage of using the popularity of the game cricket to publicise its name among the masses
Market Leader Defense Strategy:
* Sticking with windows 7 based OS.
* Nokia Lumia Pure View 41 megapixel Camera
* Nokia is introducing highly slim phones for user convenience
* Copied AMOLED screen technology introduced by Samsung
Market Challenger – Samsung Marketing Mix:
* Product: They provide a high variety of smartphones(over 50 models)
* Price: They have the lowest prices attracting a lot of customers who cant afford other more expensive customers
* Place: They are using several retail outlets to sell their smartphones
* Promotion: They mainly use Simple ads highlighting its advanced smartphone technology and targeting its tech savvy customers
Challenger's Offence:
* Android OS being and open source and platform independent OS is a big advantage for Samsung.
* Samsung is offering low end smart phones for those who can't afford the high end phones which have met with good success.
* Pioneered AMOLED screen technology in the Galaxy S series
* Introduced Gesture Recognition and NFC in Samsung Galaxy S 3 Followers – Karbon:
* Product: Smart phones at cheaper rate called 'Karbon Smart'. three sub-Rs 10,000 Android smartphones the A9, A7 and A5. All the three phones are dual-SIM Android Gingerbread devices.
* Price: Price ranging below in range of 5000-10000
* Place: Retail outlet and Showrooms at various city and metros in all parts of India
* Promotion: aggressive marketing strategy and emphasis on low price.
Followers – Micromax:
* Product: Micromax made its debut in 1991, but it has only become well known in the past few years.
* Price: ranging from 4490 (Micromax Superfone A44) – 11990 (Micromax Superfone A85)
* Place: Micromax is a telecommunications company based in Gurgaon,
Haryana, India
* Promotion: Micromax endorsed Bollywood actor Akshay Kumar as its brand ambassador.
Nichers – Vertu:
* Product: Vertu is a British-based manufacturer and retailer of luxury mobile phones.Each phone is made up of hundreds of components made from stainless steel, ceramics, carbon fibre, finest grade leather (some with alligator skin). The screens of all handsets are made of ultra-thin sapphire crystal that takes fifteen days to create. Precious pieces may include 18k yellow, white, or rose gold, or platinum, along with diamonds. Every key is individually ground and cut from sapphire.
* Price: Vertue constellatin :Price: Rs. 262000 Vertu Signature – Price: Rs. 722000, Vertue constellatin : 386000
* Place: Various Showroom in delhi, Dealers in Mumbai
* Promotion: Targeting high end customer. Provide Luxury to mobile acts like jwellery. fashion Statement.The flagship model is called the Signature. Its key pad contains nearly 5 carats of ruby bearings.
Nichers – iPhone:
* Product: The iPhone is a line of smartphones designed and marketed by Apple Inc. The first iPhone was unveiled by Steve Jobs, then CEO of Apple, on January 9, 2007,[1] and released on June 29, 2007. The most recent iPhone, the 5th generation iPhone 4S, was released in October 2011.
* Price: 15000 (Apple iPhone 3G) – 37900 (Apple iPhone 4s)
* Place: Apple retail stores, Online
* Promotion: Very Strong brand value, Elegant Advertisment, online Advertisment.
AMAZING FACTS:
* Nokia launched an app for playing Antakshari in India with Rocketalk. * Samsung galaxy note is also called as a PHABLET,because of its "XL size"
REFERENCES:
1. Introduction – http://en.wikipedia.org/wiki/Smartphone
2. WiMAX – http://en.wikipedia.org/wiki/WiMAX
3. AMOLED – http://en.wikipedia.org/wiki/AMOLED
4. SIRI – http://en.wikipedia.org/wiki/Siri_(software)
5. Software / Applications – http://en.wikipedia.org/wiki/Mobile_app
6. Future of Mobile Phones – http://www.pcworld.com/article/237610/smartphones_of_the_future_how_they_will_look_what_they_will_do.html
7. Global Market – http://articles.timesofindia.indiatimes.com/2012-07-28/telecom/32905834_1_galaxy-s3-samsung-and-apple-smartphones
8. Indian Markets – ISI Emerging markets