Social Media and Networking Paper Essay Sample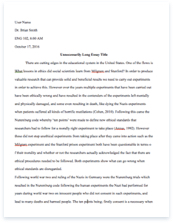 The whole doc is available only for registered users
OPEN DOC
Download Essay
Get Full Essay
Get access to this section to get all the help you need with your essay and educational goals.
Get Access
Social Media and Networking Paper Essay Sample
COPPA known as The Children's Online Privacy Protection Act of 1998, created to place parents in control over what private information gathered from children when using the Internet. The Act protects children under 13 from the dangers and unknowns of the Internet. The Rule is geared toward operators of online services and profitable websites that use and disclose information from children under 13, and operators of general online services and viewer's websites that disclose this information as well ("Federal Trade Commission," 1999). In 2000 of October, (CIPA) the Children's Internet Protection Act was approved, this rule authorizes libraries and public educational institutions that receive discounted telecommunications from federal funds, Internet access, or internal connections services to approve an Internet safety policy and service technological safeties that block and filter obscene, graphic, and inappropriate effects considered harmful to children ("National Telecommunications and Information Administration." 2003). Both The Children's Online Privacy Protection, 1998, and Children's Internet Protection Act, 2000 were implemented to protect children under 13 from the harmful risk of the Internet, COPPA protects children from releasing personal information without permission of parents.
CIPA authorizes libraries and public schools to filter the Internets to protect children from graphic material while surfing the Internet. These two acts work together in many to avoid mishap and keep children safe. Because of the increasing popularity of the Internet it is a must that both of these protection acts stay irrelevant. Children are becoming more familiar with the Internet each day in their homes, at school, and after-school activities as this progress takes place more risk are taken and more precaution should be taken to control these dangers. COPPA and CIPA are more than a decade old, both acts were established because of the quick growth of online marketing techniques in the 1990s, these marketing strategies caught children attention across the globe putting them at risk of the Internet dangers existing today.
References
Federal Trade Commission. (1999). Retrieved from http://www.ftc.gov/privacy/coppafaqs.shtm National Telecommunications and Information Administration. (2003). Retrieved from http://www.ntia.doc.gov/files/ntia/publications/cipareport08142003.pdf