Social media: Facebook and Twitter Essay Sample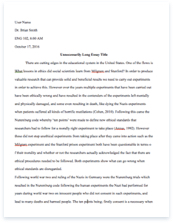 The whole doc is available only for registered users
OPEN DOC
Download Essay
A limited time offer!
Get a custom sample essay written according to your requirements urgent 3h delivery guaranteed
Order Now
Social media: Facebook and Twitter Essay Sample
Everyone is a product of his/her environment. The events and the circumstances that surround us influence our behavior and how can we act or react with others. Social media can influence our kind of talk, shopping habits, our friendships or even our relationships. But can everyone know how much social media can take a big role in our daily interactionist life? Social media is a bubble that allows social interaction. It becomes bigger and bigger rapidly through the world. Adults and teenagers are joining sites such as Facebook and Twitter with their family, friends and even strangers. Social media has changed the world. It can be used positively or negatively. It can be a very helpful tool in changing a person's life but on the other hand it can cause such conflicts that can negatively impact the person.
Social media is the most used communication method nowadays. It's used in several research studies aiming to examine the effect of social media on student's behavior that are reflected on Facebook, Twitter…, and so on. Found by a general scanning model that Facebook is used for communication, entertainment and sharing picture and songs. The model chose 362 high school students from 9 to 12 to highlight this survey. The study indicates that the students are aware of protecting their social identity that their Facebook posts are not public. Also, they respect privacy as they do not use their friend's Facebook account.
Social media is a considerable part of our daily life that changes our habits in many different ways, can affect us positively or negatively. According to a recent infographic by "WHOLSHOSTINGTHIS", that social media is capable to turn us into psychopaths and can affect our habits in a negative way. People are connected to social media nowadays more than any other time in history.
According to the social psychologist "Sherry Turkle", that people instead of interact with others in real time or face to face, they used to hide themselves behind social media. Some of what we can hide behind social platforms is that social media made us escape from any focus and go elsewhere; like if we have any difficulties instead of thinking and work on our inability we escape by using our phones, texting our friends, surfing on Instagram or Facebook to isolate our thoughts from such a distraction. Also, social media provides substitution to actual family and friends through allowing people to maintain their fake intimacy through social media. A study by "Ethan Kross" demonstrated that the more a person use Facebook, the lonelier and depressed him became over time. But actually, another researcher "Carnegie Mellon" found that when people interact directly with their friends through Facebook, their happiness increase, thus they are always isolated.
Social media can negatively affect your image and your life .People are now obsessed by social media, they tend to post their daily updates , their photos , their work , their meals , their clothes , their friends and families. Social media gives a propaganda that all other's living in a perfect and successful life and here the result is going to be that other going to do anything to live in the same level in the fake perfectionist therefore they are going to suffer a lot.
Social media provides the illusion of people's connections; anyone can be friend with anyone without even knowing each other. Harassment can be caused through picture, words…and so on because of people who used to open Facebook or any social media as a source of insulting others or try to communicate with them in a bad way. Social media can make you skip happy moments such as a father at his son's hockey game may be while checking his email, he miss his son's goal or a daughter during a breakfast checking her Facebook or Instagram or texting her friends instead of talking and interacting with her family.
Social media steals quality time even in relationships, one's trying to apply what he watched in a bad scene or a porn movie, he's trying to plug it in his relationship and destroy the moment also it can't be nice for his health. It reduces intimacy. In 2011 Rainie, Purcell and smith reported that 33% of internet users say that internet has a major impact on their ability to find groups that match their same interest. Internet is usually used to collect information, interact and connect with others. For instance, if one's relatives or friends are living abroad, they are still connected and talk daily through social media devices like skype, facetime or Facebook. Therefore, individuals won't feel isolated.
Consequently, it boosts their positivity by making them feel that they are surrounded by people they love even if they are not in the same country and strengthen their relationships. Other advantages of social media, is that fashion companies are able to target their customers and personalize what tastes are recommended and liked by creating polls and surveys. Eventually it facilitates the 'marketing' job. Moreover, it can help students in their studies by making studying more collaborative and efficient by creating a community for them. It's common for many students to be challenged by the same course assignment, so they can share the knowledge of an entire class to simplify the work.