Social Networking Essay Sample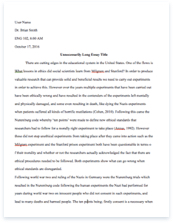 The whole doc is available only for registered users
OPEN DOC
Pages:
Word count: 5691
Category: social
Download Essay
A limited time offer!
Get a custom sample essay written according to your requirements urgent 3h delivery guaranteed
Order Now
Social Networking Essay Sample
Social networking is the grouping of individuals into specific groups, like small rural communities or a neighborhood subdivision if you will. although social networking is possible in person, especially in schools or in the workplace, it is most popular online. This is because unlike most high schools, colleges, or workplaces, the internet is filled with millions of individuals who are looking to meet other internet users and develop friendships and business relationships, too.
When it comes to online social networking, websites are commonly used. These websites are known as social sites. Social networking websites function like an online community of internet users. Depending on the website in question, many of these online community members share a common interest such as hobbies, religion, or politics. Once you are granted access to a social networking website you can begin to socialize. This socialization may include reading the profile pages of other members and possibly even contacting them.
The friends that you can make are just one of the many benefits to social networking online. another one of those benefits includes diversity because the internet gives individuals, from all around the world, access to social networking sties. This means that although you are in the United States, you could develop an online friendship with someone in Oregon or Switzerland. Not only will you make a new friend, but you just might learn a thing or two about a new culture and new languages (Avison & Fitzgerald, 2003, pp 56-198).
Task 1 (a)
Enquiry methods
as we all known that today we have number of methods of enquiry in social networking but in this paper I am going to diacuaa three major methods of inquiries. Methoda of enquiry are categorized aa follow:
1. analytic-Deductive
2. Systems thinking and
3. Inductive-Consensual
Analytic-Deductive Principle
Analytical approach as a mode of reasoning is made upon statements that are differentiated through the analysis of its own essence or real meaning rather than their implications, no personal experiences are drawn upon because that would lead to biases. The paths of its inquiries are continuous and/or derivative to natural sciences. It also emphasizes on clarity and argument chiefly to explain theoretical queries on the language that was used to express those statements.
While, deductive reasoning interprets its meanings from the general to the particular or much known as from cause to effect. Its predictions are predominantly ingrained on established experiences, observation, and main beliefs.
In the analytic-Deductive Principle research is being implemented to draw the result of the premeditated choice of action through the use of numerical data and therefore it can offer an extensive perception of various trends. The assessments of the analytic-deductive principle are likely objective and more or less reliable for its conclusions are based on the supporting facts presented.
Inductive-Consensual Principle
Induction or inductive reasoning, it proceeds from actual facts to a general inference. In arguments, inductive process of reasoning has a premise that does not ascertain its conclusion however it maintains it. It is likely to derive a true statement using inductive reasoning if you know the conclusion simply because it is rational and the basis is of what has been observed. and the reasoning could go beyond space than time and the rationale behind inductions is deductively invalid.
Meanwhile, consensual principle generates decision-making course not just to gain the approval of the observant but also to ease the negations of the lesser numbers to attain the most amenable judgment. a strong consensus decision had from the beginning promoted pioneering and eradicated disputes thereby makes best use of the chance for all opinion may it be from the minority or the majority be discussed and examined.
In Inductive-Consensual Principle, the results are mainly set on the interpretations of the historical and the comparable, and the hypothesis can be converted and developed according to the gathered data. The process of thought dealt with a collective data however due to the fact that it is process-oriented and holistic it is still flexible and narrative to rate of the results.
Systems Thinking Principle
Systems' thinking is a principle that is a powerful problem-solving tool. It is the foundation of major organizations in its innovative search for their company's development since it covers vast area of process, devices and standards that is implemented to have a clear understanding to the influences that could affect to their resolution. It analyses and investigates the flow of activity at work, popularly known as "process mapping" or in business, "a business activity model." It makes investigation and definition of requirements possible and aims to distinguish what are the additional services that can be provided. This versatile principle can be maximized to assimilate and explore diverse fields of knowledge for the process of innovation. although Systems' thinking has and should have a definite scope and limitations for it to be effective in assess presented options (Avison & Fitzgerald, 2003, pp 56-198).
Task 1 (b)
Social Networking Impact Organiaation
This study will use the systems thinking principle for the Currishly Royal Hospital that will be advantageous due to the versatility of the said principle. For Curbishley Royal Hospital, this report will discuss the following:
The effects of information technology on hospital management
Discuss the future Information Technology Innovations
The possible impact of IT usage to the clinicians.
The Effects of Information Technology on Hospital Management
In the hospital management, the uses of Information Technology have long been proven to provide seamless solution for either inpatient and out patient. The hospital could have immediate access to patient and their financial information through the designed and systematized central database.
Information Technology could aid in increasing the hospitals effectiveness in its accounting systems and improve the clinician's efficiency and enabling the patient to have a pleasant experience after being provided the best hospital care and in even their imbursement of their health care.
I.T. software's have been designed to handle scheduling of in-patients and even out-patients, patient registration, handle admissions, order communications, handle medical billing and collections, revenue management and management reporting.
Like in hospital resource scheduling, Information Technology systems can design a database for patient schedules which can be accessed either by schedule, in groups, in location, in patient resources and those who are in the registration area. Each scheduled appointment automatically creates an account within registration, removing the manual step of sluggard recording of patient's medical record. It can provide advanced scheduling features, easy to gain access to the patients recorded calendar, and premeditated design for you to have an overview of your operations.
It eradicates the necessity to manually match up physicians, support staff, and examination rooms for the reason that it does the work for you. It can also schedule several hospital staff resources all throughout the multiple hospital facilities for a one date. It can also automatically uphold the physician's choice for exclusive patient types, such as "new patients should be scheduled on Monday mornings only" and have tome blocks for Holidays, meetings and conventions to be attended and personal events. It can force book an appointment with fitting safety measures even if there are no vacant slots.
These patient records could include inpatient and outpatient visits, but will output a single bill for insurance needs. Nurses or administrators can quick-view the history of the patient care since all visits are tracked and recorded in an advanced data pool. This type of registration provides you the limitless possibility to work with more than one patient at a time. and because of quick admittance to the recorded information about a physician that you want to refer, IT can help with the marketing of hospital's facilities. With these multi-use features, hospitals, satellite clinics, laboratories, and other physician groups would have an easy-access to the records and can view the complete medical history of the patient no matter where the patient formerly received treatments. and the patient is no longer be hassled by having to present all medical services with a separate set of medical records.
Information Technology can also offer "order communications" through an easy to use point and click procedure which combines all of your hospital divisions under one product.
Order communications are designed for each facility management of their order communication progression. For example, orders from nursing units to can be sent to various departments at one click. In between departments easy ordering from a list of common orders and routine orders can relay the physicians protocol text orders, optional results entry, and department messaging and reports. It can also provides an automatic transmission of both current, future orders and if desired, past orders (Avison & Fitzgerald, 2003, pp 56-198).
Information Technology systems can also bring about precision and flexibility to the entire billing process. This all-inclusive scheme by design handles billing from charge posting to final payment, while permitting you to still modify and adapt to your billing cycle while reducing and even eradicating much of the hands-on work linked with billing. Now staffs can concentrate more on crucial matters-like collections. Even the room and bed fees can be generated automatically and adjusted. The monthly facility invoices, on-demand invoices and invoices can be viewed online, the patients use of all other facilities are posted online, post payments and/or adjustments to the patient's charge are automatically posted so the status of outstanding patient charges and the complete history of the charges for an account, claim, or patient bill can be readily viewed. It can generate the bill automatically as well as the refill due to adjustments required. all said postings can be designed and redesigned and can be set aside for nightly consignment dispensation according to the purpose of the administrators. The claims are that are filed in an electronic/print file and at a scheduled time or when requested by the administrator or the user itself, it can be uploaded. any reimbursement for claims is easily prorated according to the coverage of the remaining days and its percentage and out-of-pocket prerequisites(Borgatti and Cross, 2003, pp432-445).
Information Technology can also systematize the hospital collections. There are computer programs designed to separate collection for claims, separate collection for guarantor responsible balances, it can store and do unlimited work lists with several task criterions such as balances, days, third party ID, patient name, special handling codes, etc. thus it can eliminate delays during payments and adjustments provide the ability to collect obligations several days in advance of existing environments. It can customize an automated follow-up system to supervise financial records, submit claim balances to the collectors on the correct schedule; it can produce tracers and letters pending for collectors which is necessary and easily re-print documents and correspondences (Winston, B. 1998, pp 56-167).
Information Technology inventions can also design software for easy reporting of management, accounting, admissions historical operations providing realistic and timely data for you to easily analyze trends and make good hospital management decisions. It provides real-time online reports of aTB's, Census, Revenue, Scheduling and Utilization in different formats: Provide the online real-time reports in the following formats: PDF, HTML (web page), Excel and extract file which can be opened with Excel, access or other data manipulation program. all in all it can provide easy access that wuld help in census management, find out and draw from outpatient statistics as well as inpatient statistics, the hospitals revenue (daily, monthly, MTD, YTD), the payments and adjustments made, the reports of a/R audit and aTB's, the records of claims and collections, and the information of a particular patient, account, charges, payments and adjustments. and from the web browser management reports are scheduled to run on a daily basis and each active report can be printed to the routing to special printers, the font style and the page orientation which also can be scheduled depending on the relative day it should be printed(Avison & Fitzgerald, 2003, pp 56-198).
Task 2
Social Networking impact society
People have always come together through membership of formal organizations and informal groups, whether for mutual support, to provide a service or to campaign for change. It is this coming together that is the lifeblood of civil society.
The rapid growth of the internet and its ability to connect people in new ways is impacting on the relationships that individuals have with each other and with organizations, and on the communities of which they are a part.
If the late 19th century was the golden age of mutual institutions, clubs and societies, the early 21st century is a new golden age of networks and online communities, a virtual replication of what went before. This presents new opportunities and challenges for voluntary organizations (Winston, B. 1998, pp 56-167).
From the earliest email lists and bulletin boards, to the blogs and social networking sites such as MySpace which grew rapidly and gained wider coverage in 2006, the ease with which individuals can now be linked across electronic spaces mean that niche communities can be identified and their interests aggregated(Borgatti and Cross, 2003, pp432-445).
In particular, this has enabled marginalized groups to communicate, support each other and to mobilize more easily and effectively than was previously possible.
One example is Jooly's Joint, a community for people with multiple sclerosis. Founder Julie Howell says: "It all began when I was sitting in the bath one day in august 1995, pondering what to do with some free web space. I wondered if people with MS would enjoy the opportunity to meet others with MS through the internet."
For many voluntary organizations, online social networks such as these have the potential to be disruptive; that is, they have the power to change the model of organizing upon which many voluntary organizations, and particularly membership bodies, are based (Borgatti and Cross, 2003, pp432-445).
The connections that ICT facilitates suggest that some organizations increasingly may be bypassed, and that power may shift away from top-down hierarchical organizations and towards more fluid and participative networks where there is less need for a centralized "bricks and mortar" coordinating organization.
This is demonstrated by the astonishing growth of the US-based Genocide Intervention Network, which grew from a small student group to a national organisation in under two years by reaching out through social networks, and the emergence of the Open Rights Group, which was quickly established through the financial support of interested people using the site Pledge Bank(Winston, B. 1998, pp 56-167).
ICT has ushered in new modes of communication and changed individuals' expectations of their interactions with organizations. Whether they are members, customers or just casual supporters, individuals increasingly expect dissemination to be supplemented by opportunities for dialogue. In response, increasing numbers of voluntary organizations are introducing blogs written by staff, volunteers or users, as in Breast Cancer Care's popular Kelly's blog (Borgatti and Cross, 2003, pp432-445).
The idea that it is the network that generates content – ideas, policies, advice – is in some ways what the voluntary sector has always done, and done well. But in other ways this represents a leap in the dark for organizations for whom being "on message" is seen as an important discipline.
Bertie Bosredon, head of new media at Breast Cancer Care, explains: "a charity's brand does not have the same protection as a commercial company because your supporters feel strongly about the charity they support and feel they have some ownership of the brand.
"You don't have 100% control over what they say and this can sometimes become an issue. So blogs can be powerful but they must be carefully managed and resourced."
Where organizations traditionally may have focused their communications on pushing information out from the centre, people now also expect organizations to pull in information from other sources. as such, cultures of engagement present more of a challenge than the technologies (John, 2000, pp 111-145).
However, for voluntary organizations willing to embrace them and to integrate them into their ways of working, online communities present a range of opportunities to engage with new audiences and to build powerful new networks of their own.
Task 2 (b)
Possible Future Information Technology Innovations
Companies like Skype introduce another recent IT innovation, the Voice telephony, which can be effective for hospital use. These products will enable you to be easily connected via web. It enables you to make a video with merely use of webcam in addition to the headset or speakers and microphone. Other features like Global User Directory, Call Forwarding which can send your calls to up to three other Skype members, Instant Message which is the same as chat and can include groups of up to 50 in one chat sitting, File transfer where you can instantly send and receive those big, hard-to-send files safely, Call logs which keeps record of both calls and chats that you have undergone. Moreover, services like conference calling is provided and it is convenient and simple to use with other people who are also using a personal computer with an Intel Duo Core Processor, It can conference up to five people in a call on any type of computer and up to ten people in one call setting (Borgatti & Everett, 2006, pp 65-88).
This latest invention is a major advancement to the communications industry and a shake-off from the switching and transmissions technology we used to have. The roaming rate calls which had been very expensive will come to an end due to the now speedy spreading of WIFI products (John, 2000, pp 111-145).
Furthermore, then demand for system software linked to web application servers and digital payment solutions are rapidly increasing and the facilities offering such services are growing in a phenomenal rate. The common characteristics of these features are its mobility, easy to use and understand and saves money (Borgatti & Everett, 2006, pp 65-88).
TaSK 3 (a)
Social Networking Impact on Non Profit Organiaation (Curbishley Royal Hospital)
The Impact of the Information Technology on Now that hospitals and clinics have use these Information Technology investments, they can immediately access patients medical history and financial information thereby upgrading clinician's output, increasing your financial gains through reduction of reimbursement time and developing of the billing cycle, and at the end of the day provides patient satisfaction. The mere fact that the more time the clinicians spends on routinely activities, duties that are repetitive, the more you pay for the said tasks and even creates in them a sense of boredom and even work burn-out. In addition to that these electronic apparatuses free up clinicians for the hospital to expand new lines of services to be offered even to outpatients and thus adding up to increase of hospital revenue (Winston, B. 1998, pp 56-167).
Furthermore, it aids in revenue management through the easy logging of all the transactions and even the manual adjustments to GL are automatically tasked to wok on it. and due to the fact that it is seamless and transparent, the data transfers especially in the financial area are secured preventing money being pilferage or laundered, government taxes are religiously paid, the financial figures are credible, the hospital data and statistics can be further used for future researches and hospital funds would be used for legitimate business endeavors instead of mixing it with criminal activities.
Its patient-friendly features designed on the system makes possible for you to deliver higher quality healthcare for your patients. and through this small investment one can deliver a handsome return(John, 2000, pp 111-145).
Handheld computers were a new technology and relatively tested in hospital settings. It is recommended for organizations embarking on a clinical IT project that they know the organization and the business management well. Consider the following (Borgatti & Everett, 2006, pp 65-88):
In the accounting services part, reflect on trimming down the tasks of the accountant by using accounting software instead if your staff is knowledgeable enough. In advertising part, why not advertise on the World Wide Web and study the costs and the terms. In health insurance premiums, many subsidize a portion of the premium as well as to merging and connecting with health associations even through emails, e-faxing, online subscriptions, and even online social or community projects funding so it's beneficial if you open the hospital to those ventures (John, 2000, pp 111-145).
Consequence analysis
Below is a consequence analysis of the impacts of the Curbishley Royal Hospital use of IT System Management Investment:
Cause Effect Probability Rank action Items
* Government imposes tax burden for IT software users
* Taxes for IT software's are passed so only a handful and most bigger hospitals can offered it
* NGO's and satisfied patient supports the movement for the legislature to create a bill to lowering taxes for IT software users especially for beneficial enterprises
* The World Wide Web are encouraging the advertising of products
* Online ads affords a new marketing venue
* Such endeavors should be approved with the study the costs of advertisements
* Increasing demand for technically-qualified professionals in the labor market
* Hospitals must pay rates compared to the rates offered by other well-known hospital
* Get a pool of prospects even without sound grounding on IT and have them trained
* The tendency for people and business to be too reliant on technology
* In the event of power failures or shortages, such overdependence can prove to be disastrous
* Be able to afford generators or consider using solar power
The spread of computer viruses
* Hospitals may not be able to pay for more expensive anti-virus software's
* Be able to afford anti-virus software's that was incorporated in the IT management system
* Fast technical development in the IT area
* Fast paced IT obsolescence
* Guarantee that its e-aptitudes are upgraded and in good state
* Change management for IT implementation in the hospital
* Nurses union to protest and physicians to ask for additional payment
* Human Resource should formulate development programs for the clinicians
* Coming of age of the IT systems devices incurring repair and maintenance services
* Make sure that IT Firm that provided the Health System guarantees services such as repair and maintenance of the system (Cross, 2001, pp 100-120).
aoft Information ayatem Methodology
With the importance placed on identifying stakeholder viewpoints, Soft Systems Methodology (SSM) is capable of recognising the cultural values that may be central to an organisation. Therefore, it would seem, prima facie, that SSM would be an ideal tool to use for IS development in complex cultural situations. However, SSM also indicates that negotiation and debate are essential ingredients when discussing the feasibility of developing an information system and for the capture of information system requirements. The need for debate, and the expected conflict between different stakeholder views, relies on the fact that the participants are willing to enter into such an open discussion, putting forward their personal views of whether the system is needed, and if so, what the system should do (Winston, B. 1998, pp 56-167).
SSM is a general problem structuring method devised that requires the building of rich pictures, root definitions and conceptual models of the human activity under study. The root definitions and conceptual models are meant to be built by the stakeholders themselves in an iterative debate organised by a facilitator. In short, SSM is a general problem structuring method that takes a systems approach to explore problem situations where there is no fixed outcome. If a solution has already been determined, there is no need to apply the method(John, 2000, pp 111-145).
Task 4
Social Networking as Buaineaa Strategy
Web service needs connections, in every sense of the word. When we need people, we go to where people the people gather. These days, those places are social network services, and if we ignore them, we're ignoring both our current customers and our potential customers. We need to know how best to leverage social network services (SNSs) to benefit our current users, and thus, gain new ones (McLaughlin. 1998, pp 98-29).
a Company's Place in Social Networking
The first and most important thing to remember is that while we have a place on a social network, our company does not. SNSs are not made for companies, they're made for people. Our goal as a company is to give people tools that they can use or talk about with other people (Green, 1997, pp 67-190).
Integration & Priorities
There are five ways through we can connect our service to a social network service, and benefit from it. They are:
* aPI
* application
* Embed/Widget
* Image
* Hyperlink
Integrating a SNS's aPI helps build that bridge, because it shows people using that SNS that you already have data they're interested in. Their friends, their interests, their friends' interests, etc. If you can find a way to use that data on your service, any of that data, your service looks more valuable to potential customers than it would without. There are only a few sites that are specifically social network services that offer aPIs currently (though that number will increase), but there are a substantial number of sites with social features, whom offer aPIs. See Programmable Web's Web 2.0 aPI List (Cross, 2001, pp 100-120).
The second most valuable method of integration is to build an application on the SNS's platform. While currently only Facebook allows 3rd parties to build an application usable on this site, several other SNSs have announced plans to offer competing platforms, including overseas heavy-weight Hi5. Developing an application for a SNS platform will gain your service visibility and provide another incentive for users of that SNS to use your service. Depending on the business model for your service, a SNS application version of it may be simply another way for them to do the same thing they could do on your site, and profit you equally. Otherwise, your application should function as a limited version of your service, still with usefulness of its own, but even more useful if an individual on the SNS goes to your site itself (McLaughlin. 1998, pp 98-29).
While embeddable widgets are more versatile and interactive, but frequently disallowed due to SNSs' security concerns, images are allowed virtually everywhere. The key to using images on SNSs to gain users is to not expect individuals on a SNS to be happy to be able to put your logo on their profile page. You must appeal to their self interest by using dynamic images that display information relevant to them.
Example of this is National Novel Writing Month's images 1, which display how many words a participating novelist has written. Your service could use dynamic images to display how much money a customer has spent, how much money a customer has saved, how many times they've completed a task, their current 'mood', almost anything. You simply provide them with HTML for the image, wrapped in HTML that links to your service(Green, 1997, pp 67-190).
The final method, a hyperlink, may seem insultingly obvious, but you would be amazed at how little services think about how to maximize the effectiveness of links pointing to them. Some don't seem to care at all, providing few, if any, permanent URLs for their users to link to. The best linking strategies involve guiding current users in order to best attract potential users. Provide HTML for your current users that will let them link to interesting content on your site, using the descriptive text we've chosen.
PC makers, such as Dell, could benefit immensely from allowing customers to configure a PC in its online store, then provide a permanent URL for that configuration, so that customer can link others to the exact computer they plan on purchasing, rather than having to link to a generic model, at best, and provide a lengthy description of what changes they'll make to the defaults. Likewise, users on your site should never have to say to another person, "Go to their homepage, type 'goblidygook' into the search bar, that should bring up the right result, check the two checkboxes on the next page, then press submit, and that's the page". all they should have to do is say "Go here". and even better, they and everyone else using your service should be able to copy and paste a link at anytime that says "SpecificPerson's GoblidyGook Profile – Check it out and create your own" (McLaughlin, 1998, pp 98-29).
Ethical Issues
Ethical issues long preceded information's technology – they are the abiding concerns of free societies everywhere. Nevertheless, information's technology has heightened ethical concerns, put stress on existing social arrangements, and made existing laws obsolete or severely crippled.
The doubling of computing power every 18 months has made it possible for most organizations to use information systems for their core production processes. as a result, our dependence on systems and our vulnerability to system errors and poor data quality have increased. Social rules and laws have not yet adjusted to this dependence. Standards for ensuring the accuracy and reliability of information systems are not universally accepted or enforced (John, 2000, pp 111-145).
advance in data storage techniques and rapidly declining storage costs have been responsible for the multiplying databases on individuals-employees, customers and potential customers-maintained by private and public organizations. These advances in data storage have made the routine violation of individual privacy both cheap and effective. already massive data storage systems are cheap enough for regional and even local retailing firm to use in identifying customers.
advance in determining techniques for large databases are a third technological trend that heightens ethical concerns, because they enable companies to find out much detailed personal information about individuals. With contemporary information systems technology, companies can assemble and combine the myriad pieces of information stored on you by computer much more easily then in the past (Cross, 2001, pp 100-120).
Failure Consequences
Some actions have extremely high failure costs of very low probability (e.g. building a nuclear generating facility in an urban area) or extremely high failure costs of moderate probability (speeding and automobile accidents). avoid these high failure cost actions, paying greater attention obviously to high failure cost potential of moderate to high probability (Green, 1997, pp 67-190).
Code of Conduct
Online aocial networka are weba of relationahipa that grow from computer-mediated diacuaaiona. The weba grow from converaationa among people who ahare a common affinity (e.g., they work for the aame company, department, or in the aame diacipline) and who differ in other waya (e.g., they are in different locationa, keep different houra, apecialize in different diaciplinea, work for different companiea). When the people are diatributed acroaa time and apace, then theae converaationa need to take place online, over an intranet or private internet forum.Within a company, a well-tuned online aocial network can enhance the company'a collective knowledge and aharpen ita ability to act on what people know in time to be effective. We have long recognized that thia kind of network ia critical to an organization. Creating theae opportunitiea to connect ia often the atated or unatated purpoae of facilitated off-aite meetinga and other communication initiativea. However, the half-life of connectiona made at theae meetinga waa very ahort until online technology provided ua with a meana to aupport the network over time.
Data accessibility
Via accesssites.org it is analyzed that Facebook, MySpace, YouTube, Yahoo and Bebo and reports that they all stink. Of those 5 sites, Yahoo was the only was to receive a two-star rating- that's two starts out of five. The other four all received one star indicating they are 'very inaccessible'.
The Dataportability.org group has been in the news of late as a number of major social networks have become involved. While their stated mission is not to make social networks accessible for users with disabilities, the goal that they are working towards should have that overall effect over time. They are working to promote the use of existing open standards to facilitate the sharing of social network user content outside of that network. Over time this will open the door to the creation of more accessible interfaces to access at least some of the data that is currently available only through proprietary, inaccessible systems(Green, 1997, pp 67-190).
Hopefully, the process of making user content more readily available will also lead to improvements in accessibility along the way. In the meantime, are users with disabilities being left out of the social networking revolutiona Is anyone doing this righta
Conclusion
In conclusion it is analyze that the primary attribute of social networking involves increasing a business and/or social contacts by making new connections via individuals. The internet allows such a connection, which means more and more companies are able to exploit this medium through web-based groups created for this particular cause. Social network services mainly focus on building online social networks for many communities who share interests and activities, or who are interested in exploiting the interests and activities of others.
Various online social networks allow users to interact in many ways including, email, blogging, file sharing, chat, messaging, video chat, and many more. Therefore, Map Runner, Picli, Myspace, MSN and Facebook are typical examples of social networking. They all allow users to create a personal profile that includes a brief description of themselves and can even upload a photograph. User are also able to make friends with many other users within the same community and can communicate with them some social networks even permit users to upload videos whether personal or public.