Social Policy Essay Sample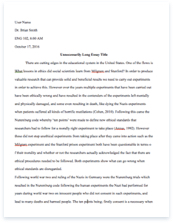 The whole doc is available only for registered users
OPEN DOC
Get Full Essay
Get access to this section to get all help you need with your essay and educational issues.
Get Access
Social Policy Essay Sample
Influences on Practice/ Service Delivery: e.g. legislation, policy, practice guidance etc. How does it influence the service and the ways in which nurses and social workers work within it? (Demonstrating knowledge of roles within the service, as well as theoretical frameworks and guidance underpinning professional practice). The ways in which this affects how decisions are made (e.g. are they influenced by the lead professional agency? What is the legal basis for decisions that are made about how the service is delivered, or about care for individuals?). Identify the potential problems or disadvantages with this method of working and the decision-making process relating to care. Social policy informs the way in which mental health services, legislation and policies are delivered. Over time, governments have either changed or built on existing legislations and policies in response to social and economic climate (Lester and Glasby, 2006, p.17). Social policy is used to develop and deliver services to society to meet the welfare and wellbeing needs of those who may need it (Alcock, 2008, p.2).
Social policy can and has been used to "modify and redistribute resources", this ideology has been a theme of the governments, seen as a way of improving service user choice whilst "off-loading" the cost from central government to the private and voluntary sectors (IMA, unknown, online). This change in policy has also been evident in health and social care and the way in which mental health services is delivered. The government's attitude shifted greatly in the 1990's, mainly due to high profile cases such as the killing of Jonathan Zito by Christopher Clunis in 1992. The publicity surrounding these cases encouraged the government to make mental health services more a priority than previously considered, thus began the mental health movement with the implementation of two key policies. The first being, Modernising Mental Health Services: Safe Sound and Supportive 1998 which recommended the provision of 24 hour access to services, a strengthened service to service users which included, crisis intervention and outreach teams in addition to develop and promote mental health.
The second was the implementation of the National Service Framework for Mental Health 1999 (NSF), this policy recommended better access to primary care services, better services for those with severe mental illness, prevention of suicides by health and social care services and the recognition of carers and their needs (Lester and Glasby, 2006, pp.37-39). The NSF also sets out the standards in which all service users can expect from health and social care practitioners towards themselves and the care they should receive (Rankin, 2004, online). It was the Labour Government of 1997 that set about changing the National Health Service through the white paper, The New NHS: Modern, Dependable. This paper carried on the legacy of the previous government of working in partnership with the private and voluntary sectors to help run the NHS, this was Labour's vision of the "third way" (Lester and Glasby, 2006, pp.35-37).
According to Giddens (1998, p.65) the third way is based on the notion that there is "no rights without responsibility" meaning that although the government have a responsibility towards protecting its citizens, the citizens themselves have an obligation to earn them. In addition to partnership working, some of the key concepts of the NHS modernisation included, target performance for improving quality and continuous services as well as extra funding for those who improve, consultation with service users and the development of information technology throughout the NHS. To help monitor the effectiveness of these changes a number of mechanisms were introduced, one of which being the NSF, the creation of National Institute of Excellence and the Social Care Institute of Excellence in addition to the Healthcare and Social Care commissions (Lester and Glasby, 2006, p.36-37).
Managerialism also became a factor of the changing governments, to help cut costs public sectors moved away from administrator managed services to a service controlled by professional managers that have control and manage the service like a business. Managerialism entered health and social care after a report by Roy Griffiths (1983). Once over senior health and social care clinicians played a role in the running of the services, along with administrators. However Griffiths suggested that this line of management style lacked responsibility when it came to making decisions at management level, therefore he suggested a move away from this style of management and more in to managerialistic style, where managers are employed to solely run and make the decisions and be accountable for them, in addition they would also be responsible for the performance of the hospital as well as the budgets, those who succeeded were rewarded with better salaries where as those who under-performed risked having their contract terminated (Evans, 2009, pp.146-147). As mentioned above the NSF was implemented as a key policy in how services should be delivered to service users with a mental illness.
References
Lester, H and Glasby, J (2006). Mental Health Policy and Practice. Hampshire: Palgrave Macmillan. Alcock, P (2008). Social Policy in Britain. 3rd ed. Hampshire: Palgrave Macmillan. Rankin, J. (2004). Developments and trends in mental health policy. Available: http://www.ippr.org/uploadedFiles/research/projects/Health_and_Social_Care/Mental%20Paper%201.pdf. Last accessed 04/02/2013. Devon County Council. (unknown). The Law in relation to the Assessment and Provision of Community Care Services. Available: http://www.devon.gov.uk/index/socialcare/assessment-and-eligibility/facs-document/facs-law-community-care-services.htm. Last accessed 04/02/2013. Institute of Money Advisors . (unknown). Social Policy. Available: http://www.i-m-a.org.uk/social-policy.html. Last accessed 04/02/13. Giddens, A. (1998), The Third Way: The Renewal of Social Democracy (Cambridge: Polity Press).
Evans, T. (2009). Managing to be a Professional? Team Managers and Practitioners in Modern Social Work. In: Harris, J and White, Modernising Social Work: Critical Considerations. Bristol: The Policy Press.