Social Responsibility in Toyota Essay Sample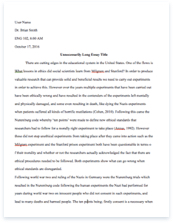 The whole doc is available only for registered users
OPEN DOC
Get Full Essay
Get access to this section to get all help you need with your essay and educational issues.
Get Access
Social Responsibility in Toyota Essay Sample
Toyota aims to be best car company in the world of cars through its concern for the environment as Kevin Butt, general manager of environmental affairs for Toyota Motor Manufacturing North America, claims that they are "striving to be the cleanest automaker in the world. " The KPMG report highlights a number of corporations worldwide such as the Body Shop International and Toyota Motor Corporation that are taking the lead to move toward environmental protection and social reporting. The Toyota commitment to manufacturing automobiles with the highest quality felt the need to focus on becoming more social responsible in their communities.
For instance, the Toyota Corporation in Huntsville, Alabama-based engine plant started an initiative to be more environment-friendly factories. Therefore, the research and surveys of opinions regarding how to incorporate this new strategy for social responsibility can unite the core message to the company's vision (Booker, 2007). The Toyota Corporation has concentrated on all North American plants to stop using landfills that assist negatively towards the environment. The lasting impression that Toyota Corporation has with the community and the world is a commitment to striving to make a difference.
The overall objective for Toyota is to succeed in the continue effort to try alternatives to landfill disposal for a platform of adjustments in the future when specifics changes. In doing so, the Toyota corporation will be the leader in staying focus of managing "green factories. " This shows how concerned they are about the environment and how they do the best they can to preserve the environment also Toyota vehicles in the industry take into account that all vehicles are environmental friendly. It is not surprising that Toyota raised the top rating in environmental best cars 2008.
According to the American Council for an Energy Efficient Toyota petrol reflex vehicles are more fuel efficient with low emission therefore reducing pollution. Toyota has also activated many programs for environmental protection. For example, Toyota has established the Aid Program in China that stated on 2005 for China's youth. The purpose of this program is to support China's youth to write proposals for environmental protection activities in China through this program. Moreover, the effects of the landfills can be detrimental to the community and perception of Toyota Corporation (Ghassemi, 2001).
The company has created a specific environmental affairs department that manages and implement measures to ensure the disposal of contents are handled properly. By having such an area that focuses primarily on ways to better adapt the corporation processes of factory waste provides a strong identification of living up to social responsibility. The standard has been to focus on being more proactive to finding newer ways to reduce the substance that could be detrimental.
According to journal article by Chappell (2003): Toyota touted its interest in `green factories` three years ago, when the industry was looking for a more environmentally friendly image. Although big-volume plants are closely monitored in the United States by the U. S. Environmental Protection Agency on air, water and toxic material issues, landfill disposal is typically perceived as an ugly but benign necessity. Some automakers, Toyota included, have been trying to reduce the paint sludge they landfill every year by converting it into bricks.
Factories have long been seeking alternatives to landfill disposal (3. (2). Toyota has invested millions of dollars in environmental protection in China. Toyota is also applying a reforestation program planned to prevent desertification all over China. Another example of Toyotas programs for environmental protection, is the Toyota Eco Youth Program. It is a program established in Malaysia in 2001, involving high school students. In this program, students from different high schools across Malaysia work as a team to implement environmental projects such as waste water treatment and electricity conservation in schools and homes.
This program is among the most valued programs in Malaysia receiving government support for the value it adds to education. Toyota also launched the same program (Toyota Eco Youth Program) last 2006 for the Indonesian youth. Mr. Taguchi, president and chief executive of Toyota Motor North America, once said "to be a good corporate citizen around the world…, respect the culture and customs of every nation, and contribute to economic and social development through corporate activities in local communities…" This is evident, particularly in education.
Toyota supports many organizations which are linked with education and applies its corporate philosophy to schemes which develop educational projects. Toyota believes that global society needs the support for international education and understanding in order to succeed. It offers education scholarships through other established programs such as the United Negro College Funds, The American Indian College Fund, Hispanic Scholarship Funds and Marine Corps Scholarship Foundation.
These are programs which provide support and scholarship for the students and many cultural activities in different level of education. Youth for Understanding (YFU) is one of Toyotas projects in corporate social responsibility. In this exchange program, young students spend their summer holidays abroad sharing and exchanging ideas. So far Toyota has awarded the scholarship program to over 500 young students who wanted to participate in this program.