Software development costs Essay Sample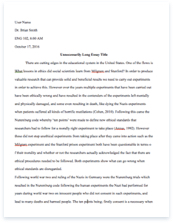 The whole doc is available only for registered users
OPEN DOC
Pages:
Word count: 512
Category: software
Download Essay
A limited time offer!
Get a custom sample essay written according to your requirements urgent 3h delivery guaranteed
Order Now
Software development costs Essay Sample
1-Why are software development costs treated differently than other types of R&D?
Corporations all around the world spend money on the research and technological development. It is largely done to improve existing products or services or to develop a new product that would bring a boost in income in the future. However, this is a huge difference in the treatment of software development costs and other types of R&D. Software development costs are treated differently because it is the area which is more costly than generating research.
Various factors have to be kept in mind during the software development including the license fees that have to be paid. Then geographical limitations and restrictions are also an important factor to be kept in mind and on the top of that if technology changes amid the process, all the investments will sink down. It also has to be decided that the software being developed is for the organization or for the market. Therefore software development has its own costs associated with it.
2-Briefly explain how R&D is reported in financial statements?
In financial statements, research and development costs are reported following the principles of GAAP. It is needed that the research and development costs are to be expensed in the revelant period. If an organization is spending money for the purpose of research and development, it should record the expense incurred and should describe it in the monetary statements. This must be done in a separate line or in a note.
If research and development is performed for others and not for the organization itself, it should be recorded as an inventory and would ultimately be told in the cost of the materials being sold. Moreover in some situations, an organization can report some of its costs as noncurrent or fixed assets. It is done when items are expected to be consumed for a number of years which could be possible via depreciating (costs related to tangible assets) or amortizing (costs related to intangible assets) the assets.
3-It is not unusual for one company to buy another company in order to obtain technology that the acquired company has developed or is in the process of developing. Explain the accounting treatment of purchased technology.
A company can buy another company to obtain its technology but the accounting treatment for that acquired technology would be different. It would be based on the criteria whether it is a developed technology or it is still in the process of research and development. To determine if it is a developed technology, we have to check its technological feasibility i.e. whether the design and detailed program design has been completed or not.
If the technological practicability has been achieved, it would be recorded as an asset and amortized till the period it would start providing benefits. However, if the technology is still going through the process of R&D, it would be treated differently and accordingly. The amount allocated during the period of attainment of technology would be expensed and the purchased technology would be rendered as an indefinable asset which would be tested over the period of time.