Software Development Project Charter Essay Sample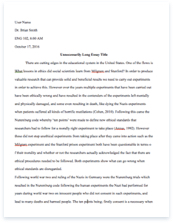 The whole doc is available only for registered users
OPEN DOC
Get Full Essay
Get access to this section to get all help you need with your essay and educational issues.
Get Access
Software Development Project Charter Essay Sample
Globalware Solutions Singapore (GWS) is a logistics and warehousing company in the 3rd Party Logistics (3PL) business. Their clients use GWS to store their items and manage their deliveries. In order to facilitate the warehousing and Sales Order management, GWS purchased a Warehouse Management Software (WMS) called Total Fulfillment Solution (TFS) from an Indian software house. TFS was originally made for an Indian MNC in the manufacturing industry and did not suit 3PL warehousing operations of GWS. It lacked modules like service Invoicing, payment tracking, reporting, etc. In order to overcome this incapability, GWS built a new system in order to support the missing essential modules of TFS. However, there were still certain deficiencies and introduced huge maintenance of systems and required manual intervention such as: 1. The new system did not provide all the order management capabilities
2. GWS has to maintain multiple systems.
3. Introduced the need for manual intervention to continue the flow among
different systems.
4. TFS could only work over the Intranet as large amounts of data were being cached on the client and using it over the Internet made the software extremely slow.
Furthermore GWS do not have the source code for TFS software thus making it difficult to extend the system.
Business Need and Business Benefits
Currently, GWS operations in Singapore, Malaysia and China are functioning independently i.e. Operations are carried out using isolated standalone servers with different versions of software running in these countries. Also GWS are not leveraging on the potentials of the technology. Their day-to-day to activities are carried out in a combination of manual and automated process, which involves multiple systems. The need for GWS to centralize their operations in a single centralized system and automate their daily operations is met by this project.
The offerings from this project are numerous. The following are the outlined benefits of this project.
• Increase in productivity of the employees by 50%
• Minimize manual involvement in performing business operation by 90%
• Centralized and uniform view of data
• Ease of access
• Reduce maintainability of multiple systems by 75%
Project Objectives
The objectives of this project are to build a web based enterprise system to overcome the deficiencies posed by the GWS systems and help reduce the manual operations. The new enterprise system shall 1. Provide all functionalities of the current TFS system that are used by GWS today.
a. Customer/Supplier Management
b. Parts Management
c. Ware House Management
d. Purchase Order Management
e. Sales Order Management
2. Provide requested additional functionalities.
a. Online reports on inventories, orders and fulfillments.
b. Invoice Generation
c. Accounting module
d. Creation of Contracts
3. Allow the Management to track the payment status of its clients for services performed for them by GWS.
4. Allow the GWS Customer Service Operations (CSO) to automatically generate monthly invoices for their customers.
Project Scope
1 In Scope
This project must meet the following but not limited to the list of requirements as below.
• All functionalities specified in User Requirements specifications
• Following documentations
o Project plan
o User Requirements Specification
o Functional Specification
o Design Specification
o User manuals
o Any other explicitly requested and confirmed documents
• The solution must be tested prior to deployment
• Solution must be implemented with minimal disruptions to existing operations
• Additional requirements may be added as necessary, with project sponsor approval, as the project moves forward.
2 Out of Scope
The following list of items are not included as part of the deliverables.
• Maintenance and support of the system after deployment
• Interface to Connote
• inter warehouses operations