Someone to Love Me Book Report by Anne Schraff Essay Sample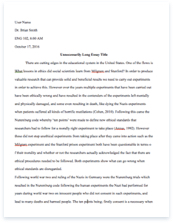 The whole doc is available only for registered users
OPEN DOC
Download Essay
A limited time offer!
Get a custom sample essay written according to your requirements urgent 3h delivery guaranteed
Order Now
Someone to Love Me Book Report by Anne Schraff Essay Sample
My book is someone to love me by Anne Schraff. It's a story of a girl named Cindy a freshmen attending Bluford high school coming to terms of dying alone so she gets desperate not to be alone as she begins to date anyone. Her desperation drives people further away and makes it harder for her to find love, so she then learns she has to love herself first. As soon as she figures out she doesn't need anyone she finds the man of her dreams. Her mother was never home because of her new boyfriend Raffie. Cindy did not trust Raffie and had a bad feeling about him the first day she met him. Raffie disrespected Cindy and called her names when her mom was not around he tried to come between Cindy and mom.
Cindy never felt like going to school, instead she would rather stay home and watch TV. Her friends Jaime and Amberlynn always looked out for her. One morning Jaime had to go over to Cindy's and gets her so they could go to school; Cindy decided to go because she couldn't stand another day being in the apartment alone. During lunch Cindy noticed another student looking at her.
It was the boy Bobby Wallace, Jaime's x-boyfriend. Jaime broke up with bobby because he was abusive towards her. Walking home from school that day Bobby drove by Cindy and asked her did she need a ride home. Cindy was unsure, but decided to go with him because she was eager to get home and tell her mom the news of how her English teacher asked her to draw for the school newspaper at school that day.
The author is trying to portray and mindset of how you people deal with depression, learn to love yourself, and if you stand for nothing you will fall for anything. Many of us go thru this during high school the fear of not being popular and having much insecurity to the point of us barely going to school and/or talking to others in school. It's an image of how teens deal with problems throughout high school and outside lives and how it can take them to doing things of stupidity to feel loved.
The first thing that the author was intending was how to deal with the depression, for example in the text Cindy had to go through her mom never being there for her, having no one to talk to, Raffie always calling her ugly mugly, and then mom takes Raffie side when Raffie tries to break Cindy and mom apart. So Cindy starts to miss school and date guys who weren't all that good for her because of the choices they made. And by that the author is trying to show the fact that when you cause depression to a person they begin to try and do anything and everything to please themselves.
The second intention that the author was trying to make was that you have to learn to love yourself first before trying to love anybody for example in the story Cindy begin talking to and abusive guy named Bobby Wallace who sold drugs but to her he was the perfect king she always hoped for hansom, mature, and friendly. He perfect escape from her problems at home, school, and even her depression.
But Bobby begins to act strangely and Cindy gets scared hiding concerns from her parents and friends but finds herself in the worst trouble of her life so basically she set herself up for failure and is loving someone who's going to hurt her more because she hasn't learned to put a guard up and now she's more attached to that once she falls she will not be able to independently pick her self up.
The last but not least intention that the author is trying to state is the fact that if you stand for nothing you will fall for anything. For example of course Cindy was so empty inside and begins looking for love in all the wrong places she started dating her friend's x-boyfriend Bobby Wallace, without knowing the guy was doing drugs and he lied about the things he was doing, Cindy fell so hard for him so it tore her up inside she had gotten to the point where she got hurt in the end. The lesson there is that she was talking to a guy who she knows what he does but she stills take the risk of dating him, she stood for nothing had any standards so it resulted in falling for a guy who was not good for her.
The context of this story shows how in reality some people insecurities can hurt them for the worst and you won't know until it fully hits you and you see the big picture. It shows that being insecure and having no standards put you in positions that will hurt you the most at the end of the day. In reality you have to learn that people going to down you and hurt you intentionally or not but you have to love yourself in order to stand strong.
The way that we deal with these similar situations in life is we also do stupid things to fulfill our depression our emotions that we can't control. We worry about being popular, having love, and having a loving family. But like Cindy some of us at the end of the day end up letting they feelings out and not caring what anybody had to say if it hurts them for better or for worse. The author did well by giving little detail about the problems then explaining the effects that came right along with the problems the teens went through.
Someone to Love Me was a really good book, it touches the idea of a young lady who is growing into adulthood and just now learning how to stand on her on and love herself. Anne Schraff did great with making the themes and the book connect too us younger adults and the real life. Everything all ties together and then the book shows how situations at home and school can be overcame and you can be smart about it basically that's what the book teaches you.