Sonnet #19 by William Shakespeare Essay Sample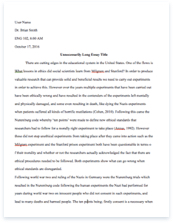 The whole doc is available only for registered users
OPEN DOC
Download Essay
Get Full Essay
Get access to this section to get all the help you need with your essay and educational goals.
Get Access
Sonnet #19 by William Shakespeare Essay Sample
EVOURING time, blunt thou the lion's paws,
And make the earth devour her own sweet brood;
Pluck the keen teeth from the fierce tiger's jaws,
And burn the long-lived phoenix in her blood;
Make glad and sorry seasons as they fleet'st,
And do whate'er thou wilt, swift-footed Time,
To the wide world and all her fading sweets,
But I forbid thee one most heinous crime:
O, carve not with thy hours my love's fair brow,
Nor draw no lines there with thine antique pen;
Him in thy course untainted do allow
For beauty's pattern to succeeding men.
Yet do thy worst, old Time: despite thy wrong,
My love shall in my verse ever live young.
Interpretation:
Before I interpret, I did a little research or background about the sonnet. The poet dedicated this sonnet for a fair lord and not a maiden. This sonnet states his admiration and his love for the fair lord (twice in this sonnet). So, in the sonnet 20 (which I read too, by the way) I read that the poet described the fair lord much better than any woman. His eyes were brighter. His beauty attracts a lot of men and captivates a lot of women. He was very in love with this fair lord. On sonnet 19, he's just dropping or giving hints and in Sonnet 20, he stated his love for this fair lord. So, moving on to the analysis:
At first, the poet or discussed about what time can do to you. The lion's paws are becoming less sharper , everyone dies, tigers grow old and lose their teeth and even a phoenix who lives a hundred years dies burning themselves. It states that our youth doesn't last forever. Our youth will fade eventually. And it states that time brings the changes in the seasons. On the latter part of the poem, the lines states that even though the time makes changes ,even good or bad, there's one crime that he won't let the time do and that is not to carve or to draw lines on his love's face; meaning not let time ruin his love's beauty by making him old and giving him wrinkles and let him remain beautiful from time to time. It's like he's asking time to give him an eternal beauty and youth. And even though time don't hear his plea, and make his love grow old and die, Through his poetry he will remain young, and through his poetry, his beauty would remain immortal
Instances:
*Madonna , we know her as one of the people who made a big impact on the music industry of United states of America. Her once breathtaking beauty seemed to fade. As time pass by, Our beauty and doesn't last forever. Like our pop star idol then, Madonna is no exception. Even if she was beautiful then, she can't maintain that beauty forever. At the age of 54, Madonna is now old and wrinkly but her beauty still mesmerize us all.
*Former newsreaders Selina, 58, and Anna, 66, turned up at the Sony Radio Academy Awards this week wearing the faces age has given them. And not with the self-consciousness that afflicts so many older women, but with confidence and style.They are, as they always have been, beautiful women who wear their wrinkles and lines with a determination that, in an age of Botox and the pursuit of eternal youth, is brave and admirable. Both are strong women who have campaigned vigorously against an ageist TV culture. When the old collagen collapses, so does a woman's chance of advancing her screen career. Fact.