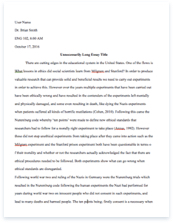 The whole doc is available only for registered users
OPEN DOC
A limited time offer! Get a custom sample essay written according to your requirements urgent 3h delivery guaranteed
Order Now
I have been a loyal customer of the Sony's Playstation products since the late 1990's. I have owned every Playstation console of each video game console generation. Never have I experienced an issue with any of the products until now. I purchased my first Playstation 3 console in Winter 2009. I enjoyed the system but it stopped functioning 4 years later. I understand the warranty would not cover this malfunction. However, Sony offered me a refurbished PS3 console at a discounted price. I took the offer and purchased it. This console stopped functioning just 8 months after its purchase. Coincidently, the PS4 had just been announced.
The refurbished console cost me roughly 200 dollars for only 8 months that it worked. I called Sony to help me out with the problem hoping that I would be compensated and have the console replaced. I was told no warranty covered this console and that I would either have to pay for it to be repaired or buy a new console. The customer service representative kept insisting that I should consider shopping for the newest Playstation. Little attention was given to my broken PS3. Sony probably planned to set up PS3's to break to force consumers to buy the new PS4. As a long- time customer, I feel deceived and let down by a company I have supported for so many years. Buying a console directly from the company made me feel I was robbed since the duration of a functioning console was so short.
It might be too late to have this problem resolved. I went ahead and bought a PS4 since I am such a fan of this line of products. I felt like I wasted the 200 dollars I spent on the second PS3. I feel like I should be compensated in some way. I have encouraged friends to purchase Playstations instead of the rival X-Box's and I continue to do so. I have actually helped generate sales for the company but yet, I am not treated as a valued customer. Reimburment of the product would be the preferred way to be compensated but if that is not possible, free Playstation network plus subscription would be accepted. Basically anything that amounts to the value of what I spent on this refurbished Playstation would be appreciated.
I have stapled documents of the transaction documents such as the receipts and serial numbers of both Playstation 3's that broke. Thank for your time and I hope we are able to work something out in a fairly manner in such that neither side takes a loss. I look forward to a response from the company in the next few weeks or I will have to take other remedies such as contacting the consumer protection agency assistance.
Related Topics