Soul Care Essay Sample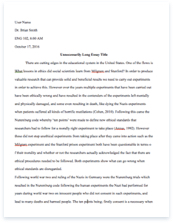 The whole doc is available only for registered users
OPEN DOC
Get Full Essay
Get access to this section to get all help you need with your essay and educational issues.
Get Access
Soul Care Essay Sample
The presupposition of this article is that its readers understand that the purpose of the church as it is defined by Jesus and His apostles in the Bible is the real and lasting solution to humanity's problem because it addresses the true nature of the problem of man. Church work or ministry is all about caring for souls. Every activity in the church should always aim for the transformation of the soul of man.
Modern-day trends and approaches in ministry today which mostly seek only for entertainment and thus affect only a temporal feeling should not sidetrack a minister. Endeavors that strive to create a fleeting result should be avoided. There are, of course, secondary and subordinate ministries which have become part of the church's services like music and recreation (etcetera) that caters to the interests of different age groups, but they are only supplementary. They are supposed to enhance the interests of people to the true spiritual goals of the church.
If the efforts of a certain church as reflected in its regular program point toward things which are not in the agenda of Jesus, that church definitely lacks genuine soul care. If the subordinate things, though they might be exciting if looked at the surface, have become the primary agenda instead of the right biblical priorities, authentic care for the souls is absent. Considering the words of Jesus in Matthew 28:19-20 (NKJV, 1982), church's workers, first of all, should pay careful attention to the charge given by the Lord of the Church.
Church's leaders should be the implementors of Christ's commission. Point people to Christ. Attract them to His words and remind them of what would Jesus want them to engage their lives into. Jesus said, "go. " Evangelism, which serves as the loving arms of Christ extended, is the reaching out for souls who have not yet realized in their lives how God cares for them. Reaching out may take on many forms, but as long as there are efforts to attract people to Christ, soul care is being extended outside of the church's vicinity.
Another major thing in the heart of Christ is discipleship. He said, "Make disciples. " "Teach them to observe all things that I have commanded you. " I think, if these things are taken seriously and applied, they are enough to ignite a fire in the hearts of church's workers to consider every commands of Christ, to learn them for themselves and then impart to others. People will surely feel being cared for when Christ's love as expressed in His Great Commission is implemented in the church.