Soul Surfer Book Report Essay Sample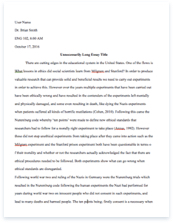 The whole doc is available only for registered users
OPEN DOC
Download Essay
A limited time offer! Get a custom sample essay written according to your requirements urgent 3h delivery guaranteed
Order Now
1. Soul Surfer takes place in Kauai, Hawaii. In the story, the main character-Bethany Hamilton- is an extremely talented surfer. Her whole life basically revolved around surfing, she loved it more than anything else in the world. Bethany spent most of her time in the water, either practicing or competing. Until one day during a practice session with her best friend, Alana Blanchard, something tragic occurred. Bethany was attacked by a 14 foot tiger shark. Alana, and her father and brother rushed Bethany to the hospital, in fear that she might die. Ironically, Bethany's father was getting surgery that day, and he left his room so that his daughter could be helped. It was her and her family's faith in God that had kept her alive. Bethany woke up to realize that she had lost her left arm, and her dream of becoming a professional surfer. For this, Bethany looked for guidance through God. She took a trip to Thailand with her church youth group through World Vision in efforts to help the tsunami victims. There, Bethany was touched by God, and her perspective on the injury, and her whole life, was changed.
A young orphan, traumatized by the tsunami, refused to go in the ocean. Bethany helped him get the courage to go back in the water. This boy helped her realize that surfing isn't the most important thing in the world. Bethany believed that God did everything for a reason, and that this injury was for the better. Her father restated an inspiring verse from the Bible, "You can do all things through 'Him' who gives you strength" Philippians 4:13. And Bethany succeeded to compete in the National Scholastic Surfing Association (NSSA) National Championships, and took 1st place. 2. I felt very inspired by Bethany Hamilton. What she endured, and overcame, was of epic proportions. I also felt sympathetic towards Bethany, as well as her situation, surviving a shark attack. She was a young, ambitious girl, with her mind set on only one thing, surfing. She had a strong heart, and clearly, when she had her mind set on something, she wouldn't let anything stop her from achieving that goal. In this case, becoming a professional surfer.
Bethany didn't even let her arm getting ripped off stop her from success. Bethany Hamilton didn't have many weaknesses, but she did have one that affected her greatly. All she cared about was surfing. Rather than going to Mexico with her youth group, Bethany chose to stay home and surf. This is when she was attacked by the shark. 3. I did enjoy the book Soul Surfer. It was a very inspirational, touching story. I was inspired greatly by Bethany Hamilton's courage and will to accomplish her dreams, despite the challenge. I was touched by her story, and how she overcame her obstacles with the help of God. The book was told from a first person point of view. I liked this a lot, because it allowed the reader to fully understand Bethany's emotions towards what was happening. From another person's point of view, Bethany seemed like she was feeling fine, and recovering well, but on the inside she really wasn't.
This was the right point of view to tell such a story that involved so many hidden emotions. 4. The book Soul Surfer can obviously be compared to the movie Soul Surfer. But another motivational story that I could compare it to would be 127 Hours. In this movie, a man goes exploring in a canyon, and didn't tell anyone where he was going. He was climbing down a crevice, and a large rock fell and trapped his arm in between the rock walls. He had to cut off his right arm with a dulled pocket knife to escape after 127 hours of seclusion in a dark hole. This story didn't show much of the recovery after he lost his arm like Soul Surfer did; however, it was just as inspirational as the book Soul Surfer. Lots of determination and courage was shown throughout both stories. In Soul Surfer, to finally get back on her board, despite her lost arm and great frustration. And with 127 Hours, to do anything, even cut off an arm, to survive.
Related Topics