South Africa Pest Analysis Essay Sample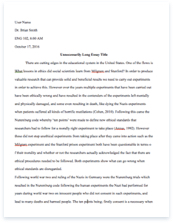 The whole doc is available only for registered users
OPEN DOC
Pages:
Word count: 2560
Category: africa
Get Full Essay
Get access to this section to get all help you need with your essay and educational issues.
Get Access
South Africa Pest Analysis Essay Sample
As of 1 January 2001, South Africa's territorial system of taxation (or source-based system) was replaced with one based on worldwide incomes for resident companies, including resident branches of foreign companies. In order to preserve some of South Africa's appeal as an "off-shore" location for international headquarters, a separate regime for non-resident International Holding Companies (IHCs) is maintained which allows for income from foreign subsidiaries not to be counted in the IHC's tax liability (under Controlled Foreign Entity provisions in the tax law). South African holdings in a qualifying IHC cannot exceed 5% of total equity share capital. As non-resident entities, however, IHCs cannot avail themselves of the reductions and exemptions in withholding taxes from subsidiary companies that are available to resident companies through South Africa's network of double taxation prevention treaties. The result is a reduction in South Africa's appeal as an "off-shore" location and an increased use of holding companies in low-tax jurisdictions (tax havens) like Mauritius, the Channel Islands, the Cayman Islands and the Isle of Man) to hold portfolio investment and other assets by South African companies.
The standard corporate tax in South Africa consists of two parts: a 30% flat rate plus an additional 12.5% "secondary tax" on net dividends; that is, dividends paid out less dividends earned. The more earnings retained, the lower the effective tax rate. The maximum effective rate for companies that distribute all their after-tax profits as dividends is 37.8%. A company that distributed, for example, one-third of its after-tax profits would be subject to an effective tax rate of 33%. Double taxation is avoided by granting a credit to companies for dividends received from other South African companies that have paid the secondary tax. These are called secondary tax companies (STCs). Branches of foreign companies are taxed at 35% and are exempt from the secondary tax.
A reduced tax rate of 15% on the first 100000 Rand ($13600) of profit for small companies was introduced in 2000, and in the 2003 budget the total revenue threshold for qualifying as a small corporation was raised from three million Rand to five million Rand ($408200 to $690300). The 2003 budget also introduced a double deduction for the first 20000 Rand ($2700) of start-up costs for a new business, an accelerated write-off of research and development capital expenses, and accelerated depreciation for manufacturing assets. Capital gains, untaxed before 2001, are taxed at 15% for companies and 10.5% for individuals. Dividends from South African sources are tax-exempt, but, as of 23 February 2000, dividends from foreign sources received by residents are taxed at 12.5%. South Africa also has a preferential "off-shore" tax regime for international holding corporations, as well as a program of tax incentives administered by the its Industrial Development Corporation designed to assist entrepreneurs in the establishing and/or expansion of economically viable manufacturing industries.
Individual income tax is assess according to a progressive scale with a top rate of in FY 2002/2003 of 40% (down from 45%) on the increment of taxable annual income over R240000 ($32,660). The lowest rate, 18%, applies to taxable annual income up to R40000 ($5,440), and the next rate, 25%, to the next increment up to R80000 ($10,880). Other bands are 30%, 35% and 39%. The tax threshold for persons below 65 years old was R27000 ($3,674) for the tax year ending February 2003. Above an exempted limit, gifts are taxed at 20%, but there is not inheritance tax (although the transfer of property is tax on a progressive scale of 0% to 11.3% depending on the value of the property. The main indirect tax is South Africa's VAT tax, with a standard rate of 14% and reduced rates ranging from 0% (on lighting paraffin, basic foods, diesel fuel and gasoline) and 14%. The effective VAT on hotels and retirement hostels has been reduced to 8.4% from 9.2%. Other taxes include provincial and city taxes.
Customs Tariff
South Africa is a contracting party to the General Agreement on Tariffs and Trade (GATT) and is a member of the World Trade Organisation (WTO). The framework of the external tariff is the 2-column Harmonised Commodity Coding and Description System (HS).
The Southern African Customs Union (SACU) is a customs union agreement that is in force between South Africa, Botswana, Lesotho, Namibia and Swaziland. In terms of the agreement, goods are traded free of duty between members of the customs union. Import tariffs are levied at the first point of entry in the South African Customs Union.
Tariff reductions:
Under her market access offer for the Uruguay Round, South Africa will: • Rationalise 10 000 tariff lines down to between 5 000 and 6 000 by the end of the five-year adjustment period following 1995; • Bind 98 per cent of its tariff lines over that period, well up from the 55 per cent bindings prior to the offer; • Replace all remaining quantitative controls and formula duties with ad valorem duties • Cut back tariff lines from the 80 different levels of the past into six levels: 0 per cent, 5 per cent, 10 per cent, 15 per cent, 20 per cent and 30 per cent.
Protection for two industries will be phased down over a longer period: clothing and textiles will comply with the GATT schedules over 12 years and maximum tariffs will fall to 45 per cent, instead of 30 per cent. Motor industry manufacturers have a maximum of eight years to adjust and will have to reach a terminal maximum tariff of no more than 50 per cent.
South African law
Underlying the various international refugee and human rights conventions are the principles of non-discrimination and dignity, core tenets of South Africa's constitutional democracy. The 1996 South African constitution guarantees fundamental rights to all individuals, including refugees and asylum seekers. The Bill of Rights entrenches the rights (among others) to human dignity, freedom and security of the person, and the right of everyone in South Africa to have access to housing and health care. The Constitutional Court of South Africa has interpreted with regard to access to social assistance that "everyone" includes nationals and certain non-nationals in particular permanent residents. The constitution further guarantees due process of law for all. Under the constitution, international law must be considered in the interpretation of the Bill of Rights and other national legislation. International law becomes legally enforceable in South Africa once it has been enacted into domestic law.
The Refugees Act, which came into effect in 2000, provides the first specific refugee law framework for South Africa. It is a marked shift from the previous Aliens Control Act, which, as noted above, was essentially silent on refugee protection. The Refugees Act sets up the 'refugee reception offices' which are tasked with issuing temporary permits to asylum seekers and with conducting eligibility and refugee status determination interviews. It also outlines the system of administrative appeals and judicial review, and establishes the Standing Committee for Refugee Affairs and the Refugee Appeals Board. Lastly, the Act outlines the rights and obligations of refugees and asylum seekers, including protection from refoulement, access to documentation, limited use of detention, and special provisions for unaccompanied children and the disabled. The Refugees Act is supplemented by its regulations, which provide detail on implementing the asylum application and refugee status determination processes. SOCIAL ANALYSIS
EDUCATION
It boasts high quality and globally competitive education, obtainable at very low fees due to the low exchange rate. It also has major research centers focusing on indigenous and advanced technologies. South Africa is easy and it's fun. Transport, financial and communication (including internet) services are well established, and just about everything that can be bought in advanced economies is easily obtainable. The nightlife is great and opportunities for sport, travel and adventure abound.
Straddling the developed and developing worlds, South Africa features the ups and downs of both. A sophisticated infrastructure, diverse economy and strong institutions brush shoulders with some poverty. There is an abundance of wildlife in many national parks (Kruger Park) are a rich cultural melting pot of African, European, Asian and Coloured (mixed race) influences. South Africa has a large higher education system comprising 21 universities, l5 Technikons (Universities of Technology), 50 Teachers Training Colleges and scores of Agricultural and Nursing Colleges.
There's also a growing private Tertiary sector, whose institutions range from Colleges to Universities. The country's research output generated by 12 500 full time academics and a similar number of research working for research councils, institutes and companies, is the biggest in Africa – thus competing with the best in many developed countries. South Africa is a fascinating place to study. Developing country challenges and the evolving juxtaposition of traditional and modem provide a strong higher education sector with many research opportunities.
Scientists and social researchers in South Africa are presented with an extraordinary range of opportunities to design, test and refine solutions to pressing social, technological and developmental problems. For this reason, academic life in the country is far removed from the "ivory tower" and South African academics are deeply involved with the society around them. Many universities and Technikons have excellent facilities and research departments and their academics are well qualified. Students participate in exciting, undergraduate programs; quality research and development projects across a range of fields, and research outcomes can impact directly on the local and national scene, and have regional and global significance.
DEMOGRAPHIC
|Historical populations | |Census |Pop. | %± | |1900 |5,014,000 |— | |1910 |5,842,000 |16.5% | |1920 |6,953,000 |19.0% | |1930 |8,580,000 |23.4% | |1940 |10,341,000 |20.5% | |1950 |13,310,000 |28.7% | |1960 |16,385,000 |23.1% | |1970 |21,794,000 |33.0% | |1980 |24,261,000 |11.3% | |1990 |37,944,000 |56.4% | |2000 |43,686,000 |15.1% | |2008 (est.) |43,786,115 |0.2% | |* Source: "South Africa", Population Statistics |
Population density by municipality. Large areas of South Africa are sparsely populated. South Africa is a nation of more than 48million people of diverse origins, cultures, languages, and religions. The last census was held in 2001 and the next will be in 2011. Statistics South Africa provided five racial categories by which people could classify themselves, the last of which, "unspecified/other" drew negligible responses, and these results were omitted. The 2006 midyear estimated figures for the other categories were Black African at 79.5%, White at 9.2%, Coloured at 8.9%, and Indian or Asian at 2.5%.Even though the population of South Africa has increased in the past decade (primarily due to immigration), the country had an annual population growth rate of −0.501% in 2008 (CIA est.) South Africa is home to estimated 5million illegal immigrants, including some 3million Zimbabweans. A series of anti-immigrant riots occurred in South Africa beginning on May 11, 2008. By far the major part of the population classified itself as African or black, but it is not culturally or linguistically homogeneous.
Major ethnic groups include the Zulu, Xhosa, Basotho (South Sotho), Bapedi (North Sotho), Venda, Tswana, Tsonga, Swazi and Ndebele, all of which speak Bantu languages Some, such as the Zulu, Xhosa, Bapedi and Venda groups, are unique to South Africa. Other groups are distributed across the borders with neighbours of South Africa: The Basotho group is also the major ethnic group in Lesotho. The Tswana ethnic group constitutes the majority of the population of Botswana. The Swazi ethnic group is the major ethnic group in Swaziland. The Ndebele ethnic group is also found in Matabeleland in Zimbabwe, where they are known as the Matabele. These Ndebele people are the descendants of a Zulu faction under the warrior Mzilikazi that escaped persecution from Shaka by migrating to their current territory. The Tsonga ethnic group is also found in southern Mozambique, where they are known as the Shangaan. The white populations are not ethnically homogenous and descend from many ethnic groups: Dutch, Portuguese, German, French Huguenot, English, Irish, Scottish and Welsh.
Culturally and linguistically, they are divided into the Afrikaners, who speak Afrikaans, and English-speaking groups, many of whom are descended from British and Irish immigrants Many small communities that have immigrated over the last century retain the use of other languages. The white population is on the decrease due to a low birth rate and emigration; as a factor in their decision to emigrate, many cite the high crime rate and the affirmative action policies of the government. Since 1994, more than 100 000 white South Africans have permanently emigrated. Despite high emigration levels, a high level of non-South African white immigrants have settled in the country, in particular from countries such as Britain and Zimbabwe. For example, by 2005, an estimated 212 000 British citizens were residing in South Africa. Since 2003, the numbers of British experts coming to South Africa has risen by 50%. An estimated 20 000 British experts moved to South Africa in 2007. There have also been a significant number of white Zimbabwean arrivals, fleeing their home country in light of the economic and political problems currently facing the country.
As well as recent arrivals, a significant number of white Zimbabweans emigrated to South Africa in the wake of independence in Zimbabwe in 1980. Some of the more nostalgic members of the community are known in popular culture as "When Wes", because of their nostalgia for their lives in Rhodesia "when we were in Rhodesia" The term Coloured is still largely used for the people of mixed race descended from slaves brought in from East and Central Africa, the indigenous Khoisan who lived in the Cape at the time, indigenous African Blacks, Whites (mostly the Dutch/Afrikaner and British settlers) as well as an admixture of Javanese, Malay, Indian, Malagasy and other European (such as Portuguese) and Asian blood (such as Burmese). The majority speak Afrikaans. Khoisan is a term used to describe two separate groups, physically similar: light-skinned and small in stature. The Khoikhoi, who were called Hottentots by the Europeans, were pastoralists and were annihilated; the San, called Bushmen by the Europeans, were hunter-gatherers.
Within the Coloured community, more recent immigrants will also be found: Coloureds from the former Rhodesia (now Zimbabwe); Namibia and immigrants of mixed descent from India and Burma (Anglo-Indians/Anglo-Burmese) who were welcomed to the Cape when India and Burma received their Independence. The major part of the South African Asian population is Indian in origin (see Indian South Africans); many of them descended from indentured workers brought in the nineteenth century to work on the sugar plantations of the eastern coastal area then known as Natal.
There is also a significant group of Chinese South  Africans (approximately 100,000 individuals) and Vietnamese South Africans (approximately 50,000 individuals). In 2008, the Pretoria High Court has ruled that Chinese South Africans are to be reclassified as black people. As a result of this ruling, ethnically Chinese citizens will be able to benefit from government BEE policies. South Africa hosts a sizeable refugee and asylum seeker population. According to the World Refugee Survey 2008, published by the U.S. Committee for Refugees and Immigrants, this population numbered approximately 144,700 in 2007. Groups of refugees and asylum seekers numbering over 10,000 included persons from Zimbabwe (48,400), The Democratic Republic of the Congo (24,800), and Somalia (12,900).These populations mainly lived in Johannesburg, Pretoria, Durban, Cape Town, and Port Elizabeth. [pic]