Speak By Laurie Halse Anderson Essay Sample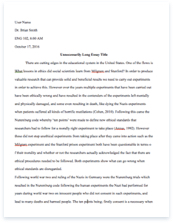 The whole doc is available only for registered users
OPEN DOC
Pages:
Word count: 873
Category: speak
Get Full Essay
Get access to this section to get all help you need with your essay and educational issues.
Get Access
Speak By Laurie Halse Anderson Essay Sample
Laurie Halse Anderson is no stranger to the world of censorship and book banning; following the debut of her Printz Honor Award wining book, Speak. Some may argue that this book is considered explicit, but it is considered an awakening for the youth. The fact that the main character is around the adolescent age makes this book a little more relatable to teens. Overall, Speak encourages both teens and adults to speak up about their experiences and seek help if necessary. Through Speak, Anderson addresses rape to young readers, making it relatable to the audience, and encouraging readers to speak up about their own experiences. Anderson's story revolves around a freshman girl named Melinda Sordino. In a summer party she was raped by a senior, but did not dare to speak about that nights events. Following this scene Wesley Scroggins, an Associate Professor of Management at Missouri State University believed that this book is "filthy and immoral" and "should be classified under soft pornography." He writes: "As the main character in the book is alone with a boy who is touching her female parts, she makes the statement that this is what high school is supposed to feel like."
In turn to which Anderson responds, "The word "pornographic" means 'sexually titillating, sexually exciting'. If the rape of a fourteen year old, thirteen year old girl sexually excites you, you need to go to jail." Not only is Scroggins completely misinterpreting the value of that scene, but he is also mischaracterizing the book. Anderson's idea for the book was to raise awareness of rape. By writing about rape, it is also addressing the value of sexual education. Anderson says, "There's a terrible lack in America of adult responsible conversations about sex. You want to make a parent squirm, ask them if they can use the word 'vagina' in a conversation with their daughter. Most Americans can't." This leads to the many responses the author has had coming form a teenage audience. Since the main character is a teenager, the book is more relatable to the teenage audience. For this reason many parents oppose the teaching of this book. "Most parents would rather not think of something so terrible happening to their child. However refusing to allow them to read a book on the subject won't make the danger go away" (Rose).
Anderson states, "When adults censor a book, the message they send to children is, 'don't talk about it. We don't want to hear it.'" There comes a time were children need to be exposed to harsh realities in order to be ready for the real world, out of the parents control. Teenagers extract more meaning from the book since they are aware that Melinda could be anyone. Not only did the book impact young readers, but it also encouraged them to speak about what they have hidden. Danielle Bunner writes, "I read Speak at a time in my life when I was lost. No one knew it but me. For years I'd suffered silently from the effects of sexual abuse… There are times when we have to choose to fight or give in. This is one girl's response. It's hard, enthralling, terrifying, and beautiful…[it] brings people together, empowers them to face the truth and offers hope by knowing that we are not alone" (Andersen).
Speak deals with a sensitive subject, and by reading and discussing a sensitive and painful moment, healing takes place. Melinda represents many girls that are raped or intimidated into sexual intercourse. Each person handles traumatic events differently. Some may have the resources and encouragement to seek help. Others, like Melinda, feel alone and unaware of someone to turn to for help. Anderson explains, "It's because boys are inundated with very explicit sexuality in the media and they don't have enough trusted loving adults in their lives to explain the emotional side of human sexuality and the consequences of some of these actions." With this book, people are inspired to speak up about their abuse.
Speak has influenced many people to finally reveal their secrets and not to feel ashamed of what was done to them. Laurie Halse Anderson has arduously defended her book through all acclamations. Her book is a great way of breaking delicate themes to young readers, as well as to educate them about the preventions. Teenagers are feeling more identified and related to the main character, therefore making the message of the story more influential. Finally the book has encouraged many people to speak up about their own experiences and not feel ashamed of what was done to them. Speak is a very delicate book that focuses on educating the reader, rather than portraying something it isn't.
Bibliography
Andersen, Peta Jinnath. "Speak Loudly: A Conversation with Laurie Halse Anderson on Topic Subject to Book Banning." Pop Matters. October 2011. 14 October 2014. Web.
Anderson, Laurie Halse. "This Guy thinks Speak is Pornography" Mad Woman in the Forest. 19 September 2010. 14 October 2014. Web. Horning, Kathleen T. "Fearless." School Library Journal 556.6 (2009): 30-36. Print. Rose, Cindi. "Banned Book Speak by Laurie Halse Anderson Compelling Novel for All Teens." The Examiner. 2 October 2012. 14 October 2014. Web.