Speech on Internet Essay Sample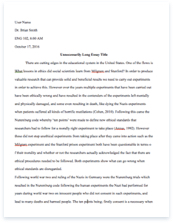 The whole doc is available only for registered users
OPEN DOC
Pages:
Word count: 615
Category: internet
Download Essay
A limited time offer!
Get a custom sample essay written according to your requirements urgent 3h delivery guaranteed
Order Now
Speech on Internet Essay Sample
Today, I am going to express my views about the increasing use of the Internet- its advantages and disadvantages. The Internet arrived just over 20 years ago and is now used by over one-third of the world's population with the numbers soaring every single year. India has the third largest number of internet users after China and USA. India has noted a 12 percent internet penetration rate which simply means that 12 percent people in India have Internet. But at the same time, India has been identified as the fastest growing online market with a 41 percent rise. This suggests that India will achieve a high potential in the near future.
Needless to say, the Internet has changed the way we communicate, learn and entertain ourselves. It is perhaps the most outstanding innovation in the field of communication in the history of mankind. Right from getting news across the corner of the world to accessing knowledge resources to shopping, everything is at your fingertips. The foremost target of the internet has always been faster communication and it has excelled way beyond expectations. Ask me what's the biggest advantage of the Internet is and I'll tell that it's the information and the resources its gives to learn more about anything and everything on the planet. The search engines are at your service. I believe that Google is the best thing which ever happened to the Internet.
Anything, Anytime, Anywhere – Just Google It! Entertainment is another popular reason why people are increasingly surfing the Internet. Playing online games, watching YouTube videos, and downloading music from sites like SongsPK and DJMaza have seen enormous growth in the past few years. And then how can one even imagine a social life without Facebook or Twitter? They have connected people with long-lost friends, enabled instant chats and video conferences where you can meet interesting people. Some of them may even end up finding life partners. And then we can perform all our transactions online- booking tickets, paying taxes, even reserving hotel suites right from our home. Websites like eBay have also enabled us to buy, sell or auction our stuff online.
But then, like every other science, the Internet has its downsides too. If you use the Internet for online banking or social networking, you may risk a theft of your personal information by unscrupulous people who access this information by insecure connections or by planting software. In addition, spamming and virus threats which pose seemingly harmless may end up obstructing your entire system. Thanks to the Internet, people now meet only on social networks. Statistics show that 96% Indian internet users have a Facebook Account. It is after evolution of these networks that Indian Internet users have been mainly youngsters. Not until August 2012 did mobile web usage overtake fixed-line Internet in India, thanks to Facebook's mobile applications and now WhatsApp. All these statistics point to one serious issue – Social networking has become so popular amongst youth that one fine day it might replace physical networking. More and more people are getting engulfed into the virtual world and drifting apart from friends and family. Even children have started preferring to play online games rather than mingling with other kids. All this is hampering healthy social development. I am not blaming Facebook or any gaming website. These things are good, but upto a certain limit.
Summing up, the Internet has the potential to make your life simple and convenient, as well as wreak havoc in your life. Its influence is mostly dictated by the choices you make while you are online. With clever use, you can manage to harness its unlimited potential.