Sports Development in India Essay Sample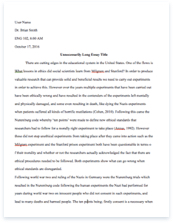 The whole doc is available only for registered users
OPEN DOC
Pages:
Word count: 328
Category: sport
Get Full Essay
Get access to this section to get all help you need with your essay and educational issues.
Get Access
Sports Development in India Essay Sample
The history of sports in India dates back to the Vedic era. Physical culture in ancient India was fed by a powerful fuel: religious rights. There were some well-defined values like the mantra in the Atharva-Veda, saying, "Duty is in my right hand and the fruits of victory in my left". In terms of an ideal, these words hold the same sentiments as the traditional Olympic oath: "For the Honor of my Country and the Glory of Sport." Today sports are considered integral to all-round development of one's personality. Making an international mark in the field of sports also has a great bearing on national morale and prestige. In order to meet the increasing demands of the changing times, at national as well as international level, the government has taken upon itself to implement programmers to promote excellence in sports. After the IX Asian Games in New Delhi in 1982, the capital city now has modern sports facilities. Such facilities are also being developed in other parts of the country.
Besides sports and games included in the international sporting agenda, there are many which have developed indigenously. Among these are wrestling and several traditional systems of martial arts. The Ministry of Youth Affairs & Sports was initially set up as the Department of Sports in 1982 at the time of organization of the IX Asian Games in New Delhi. Its name was changed to the Department of Youth affairs & sports during celebration of the International Youth Year, 1985. India has hosted or co-hosted several international sporting events, such as the 1951 and the 1982 Asian Games, the 1987 and 1996 Cricket World Cup, the 2003 Afro-Asian Games, the 2010 Hockey World Cup, and the 2010 Commonwealth Games. Major international sporting events annually held in India include the Chennai Open, Mumbai Marathon, Delhi Half Marathon, and the Indian Masters. The country hosted the 2011 Cricket World Cup and the first Indian Grand Prix in 2011.