Staff Training and Development Essay Sample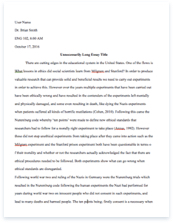 The whole doc is available only for registered users
OPEN DOC
Get Full Essay
Get access to this section to get all help you need with your essay and educational issues.
Get Access
Staff Training and Development Essay Sample
The connection between economic survival and productivity has resulted in increasing productivity as a strategic goal for many firms (Brandt, 23, 1999). Many organizations have found that seeking qualifications, which are well beyond the immediate requirement of the job, can be advantageous as the organization will not have to spend as much on staff development in future. Education is a basic criterion for staff selection in the recruitment process but staff development is much more important than education.
As staff are the most important and valuable assets within an organization; hence, developing the potential and skills of an individual staff member can assist in achieving the aims and objectives of the organization and maintain its marketing position in the rapid changing and competitive business area. Since training frequently improves workers' skills and boosts their motivation, as a result, leads to higher productivity and increased profitability. Therefore, training and development of staff becomes a major area of activity for all organizations.
It benefits the organization and the individual staff at all stages of their career. In the Oxford English Dictionary, development is defined as an act or process of development; a gradual unfolding or growth. According to the HRD literature development as a concept embraces both the outer reality of the environment and organizational goals and the inner reality of the emerging self. It mentions each of us as a unique being, in the process of becoming a person, but it is only possible to make progress by interacting with others or by exercising an ability to make personal choices as constructively as possible.
Brandt (1999) defines development as making the most that one can out of opportunity in both the outer and inner sphere. Brandt (1999) also defines that development as a process that can take place at anytime and is not constrained by formal parameters or at specified points within an individual's life cycle. In addition, development involves learning oriented to both personal and organizational growth but is not restricted to a specific present of future job. It prepares employees to keep pace with the organization as it changes and grows.
With reference to the above definitions of development, development is not only concerned about the skill advancement of staff but also the staff's personal growth for future jobs. To keep pace with the organizational growth, development provides an opportunity to staff to make progress by interacting with others and by exercising ability for personal decision-making. To maximize the efficiency, it is designed like a tailor-made program, which operates according to staff's potential and competence.
As each person is unique, their need for development could be varied from each other's. Thus, with the harmony of the environmental and organizational factors, staff development becomes more important in an organization. Motivating senior members of an organization to develop their skills requires planning and preparation. The learner's concepts, attitudes and emotions must be favorably predisposed to respond to development programs (Brookfield, 14, 2000). Developing human resources has become crucial with the rapid advances in technology. High tech" has made the need for development quite apparent.
As jobs grow increasingly complex and impersonal, the need for improved human relations within a firm also becomes increasingly significant. Furthermore, Brookfield (2000) argues that the last ten years has witnessed the widespread use of computers as a result that staff must cope with simultaneously with large databases, integrated information systems as well as traditional manual systems. It cannot be assumed those basic principles were covered on educational programs.
Such general principles could have to be covered on the on site training. Staff development also plays an important role in preventing obsolescence of skills at all levels within the company. To achieve this goal, an effective staff development programs that plans to upgrade staff's skills according to the company's business direction is needed, it can also upgrade staffs' skills to qualify them for their future career development and adopt the need to success in the new position.
The organization is responsible for helping staff upgrade their skills based on employee's aptitudes and interests, in additional to meet the needs of the organization. IBM's management development program is one of the typical examples on supporting the continuous management development in the commercial field. The development programs are conducted in three groups of individual staffs, they are: new managers, who are responsible for the first level of management, they are provided with development and training program on supervisory skills and worldwide product specification.
Department manager, who are responsible to carry out and comply with the company's business strategy, directly monitor the operation of individual project and core business, are provided with development chance on managing managers. Executives, who have reached top-management positions, are responsible for creating business strategy and future organization direction. Besides, other staff members who are considered to have potential for such responsibilities also have chance to be involved in the development program.
Annual training programs have been initiated to ensure that IBM's managers have an opportunity to receive at least one week of formal training each year (Butler, 24, 2001). This also provides an opportunity to socialize for managers from different countries, having chance to learn different business environment, as a result, building up business instruction in a globalize terms. More and more organizations are expected to implement management development programs for their employees to cope with the growth of organization in the future.
Staff development is an important concern for educational institutions in the United States. Organizations like National Council for Staff, Program and Organizational Development have highlighted the importance of staff development. Universities and colleges believe that staff development programs can play an important role for preparing students for their career growth and development. It has been proven that staff continuous development is important not only to commercial organizations but also to academic field (Butler, 24, 2001).
Change in organization structure, business strategy, management style and new product development has become the most important aspect in the continuous development of an organization. Development activities must be seen in the context of the changing requirements of an organization. Staff development programs can ensure that staff members adapt and accept the new realities and trends. These changes also involve the gradual acceptance of technology, knowledge, staff benefits, clients and regulations. Therefore, staff development has become essential within an organization, which considers changes in their business plan.
Besides, there is also a historical explanation for the importance due to technology advancement. In pre-industrial revolution times, when training for a craft happened where the skills and skill traditions did not change significantly over long periods of time, training was essentially designed to equip the apprentice with skills which would be used throughout his/her career. It was indicated that the craftsperson had acquired the full complement of skills and knowledge for the independent execution of his/her craft (Olson, 34, 2005).
It was assumed that the demands of the job would not change differently during the working life to warrant other forms of training. This clearly indicates that working experience is the most important factor to improve the performance of a staff after he/she acquires enough skill from the training. However, in the present century, technology has developed rapidly and led the need to upgrade skills frequently. Skills learnt from training could not be used throughout staffs' career. In order to keep pace with the business and organizational growth, continuous staff development becomes necessary.
Compared with this, training becomes less important because it only concerns about the immediate result. If the staff members only kept their level of work-skills without further development and improvement, as time goes by, with the development of technology and changes of the business strategy, it will led to the diminished productivity as their old-fashioned skills cannot work harmoniously with those new changes (Olson, 34, 2005). The speed of change in the modern business world is also a significant reason for the increase in staff development (Olson, 54, 2005). ).
In addition, Caldwell (2007) and Cross (2007) say that technological changes no longer take a significant period of time to come about. There is also significant evidence to show that the entire workforce now adopts changes in a much shorter period of time than before. Therefore, keeping staff to be well equipped for changes, staff development becomes more and more important as it enables staff to take up future role, adopt changes and pays attention to his/her life planning. Moreover, there is evidence to suggest that staff may experience significantly more career changes as well as job changes than in the past (Caldwell, 52, 2007).
Especially due to the global recession, many sizable international companies and small and medium size localized organization have experienced the redundancy exercise. New management style, change in job position, loss of morale may often occur in such an environment. After the dramatic changes in size, structure and direction of the organization, the ability to adopt changes in workload, job responsibility, and management hierarchy due to these changes becomes the essential skills for staff to continue their services in the organization.
A well-planned staff development program allows employees to develop the above ability well beforehand, keeping their morale during the change and lead to the success in the changes of an organization. With reference to the theories of adult learning, it is argued that staff development programs could be more appropriated than training programs in an organization. Experienced staff, who worked in the same position for a certain period of time, has already developed their own customs for skill requisition.
They may resist taking a new training method to replace their continuous experience gained from job development, as training do not concern about their personal potential and competence. Training should be an integral part of the work and development of any company or organization, large or small. After all, a company's human resources are among its most important assets and the skills and motivation of its worker can crucial to success. We all need to recognize that training is not a luxury, but a necessity. What is the meaning of training?
Training means to keep employees up to date with new trends in the market. Training is the process of providing employees with the appropriate knowledge, skills and attitudes to help them perform their current job more effectively and efficiently. The fundamental purposes of training are to help employees to achieve organizational goals and personal growth. With the realization that training programs are only effective if what is being taught has meaning for the individual, there is an impetus to explore what scholars feel should be taught to employees in training sessions.
According to experts in the field it appears as if any training program that improves the performance of the individual employee presents a viable method for developing a training program. Training programs allow the employees to practice interpersonal skills, make mistakes and receive feedback in a safe environment. When an employee makes a mistake with a customer, it can be costly. Training allows staff to develop necessary job skills without fear of reprisal (Cross, 62, 2007).
What this effectively suggests about training programs is that they need to be made specific to the environment of the organization. Broad training programs that are utilized industry wide would not be appropriate for the development of a training program in a specific organization. Thus, even though the American Society for Training and Development argues that there are specific kinds of training that are important to the development of the staff, it is also clear that the content of the training program within the context of the organization also has some bearing on the success of the training program.
This is illustrated by further findings of the American Society for Training and Development, which note: "The data suggests that learners' self-assessment of how much they learned is highly associated with their prediction of the usefulness of what they have learned" (ASTD, 1). Further examining the process of employee training overall, other experts in the field have noted that when developing training program there is a need to delineate between "training" and "education. Both processes are essential to the organization; however, by identifying the importance of education, and utilizing this as a basis for the development of training programs, these authors seem to feel that training programs can be made more useful for employees. What this effectively implies is that training should be used as the opportunity to educate employees about some aspect of their job. Education connotes that the employee is actively engaged in the process of learning, rather than just a process of repetition of what the organization wants the employee to espouse.
Arguably, when put into this context, the issue of employee training becomes much more complex that originally conceptualized. Employee training must not only meet the objectives of the organization, it must also be interesting and engaging for the employee. Without these specific elements of development, the true impact of training can be lost on the employee and the organization could stand to lose a considerable amount of time and money.
For human resource professionals, the challenge then is to develop a cohesive training program the meets the needs of the employees while ensuring that each one is properly trained to perform his or her job (Cross, 72, 2007). In the end, it seems that no matter what type of program is chosen, the most important aspect for true learning to take place is the relevance of the material presented. HR and training professionals must consider the impact of their programs and the importance of what they are teaching.
If these professionals fail on this point, training will have no useful value for the employee. During recessionary times, most employers take immediate steps to reduce employee training on the misguided assumption that there are no immediate tangible returns (on the cost of training). It is permissible to say that employee training and development is an ongoing function of human resource management, particularly with globalization and accelerated advances in technology and science.
Employers are surely aware that businesses are not conducted in isolation neither is it insular; if any company is geared towards growth and profitability, the need to remain competitive involves training and development of its human resources. However, training and development of employees is an integral part of management responsibility whether in recessionary times or not. In view of the cyclic economic downturns, the training objectives of an organization need to be reviewed.
Traditionally, training objectives are to enhance skills, educate and develop individuals for future growth within the organization, as part of the succession planning process. When companies face impending or anticipated recession, now or in the future, perhaps there is a need to rethink and redesign training programs which would emphasize on quality measures of products and services (total quality management) through continuous improvement programs. They also prepare employees for outsourcing their services and train employees to think in terms of total quality management.