Stand By Me Essay Sample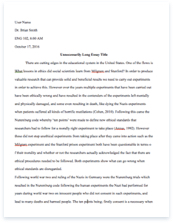 The whole doc is available only for registered users
OPEN DOC
Get Full Essay
Get access to this section to get all help you need with your essay and educational issues.
Get Access
Stand By Me Essay Sample
This movie contained the growth and development through physical and emotional stages of middle childhood boys. Their ages were around twelve years old and they were just starting junior high. In this movie we learn the background of each of the four boy's lives and how his development has changed over the impact of a fellow boy's death.
We first look at Gordy, who is them main character of the movie. He has a hard life due to the death of his older brother in a jeep accident. He feels as if his father has rejected him as a soon because he wasn't the "good" son. We see this in his father's question of why he didn't have friends like his brothers. Gordy's father said that his friends were liars and thieves. At this stage, we already know what is right and wrong but sometimes it is as if we are testing the waters to see how far we get without getting into major trouble. We also see how important the role of the father was to Gordy in his dream at the campout. By his father saying that it should have been Gordy who had died rather than his brother symbolizes the disappointment and rejection his father has for him. He has flashbacks of his brother and notice that they are never negative. His self-esteem was never high again after his brother's death. His brother was always complementing him on his writing or just listening to him. His father did no such thing. His self-concept and self-esteem were at all time low levels for the months after his brother died.
Feeling he was the one that should have died rather than his brother was a poor evaluation of himself. (Dacey & Travers pg 247) Gordy used writing as a possible outlet for his feelings. He executed them before and mainly after his brother's death. I would say that he had Linguistic Intelligence (Dacey & Travers pg 223) because he was able to communicate. That was his way to show others what he was feeling. Throughout the story Gordy, along with the others, used language to express them selves. They frequently degraded each other's mothers, something everyone does eventually grown out of. They also used several curse words in almost every sentence. It was considered bad and children at this age always want to feel older since it was only appropriate for parents to use such words.
The next main character was Chris. He was a stereotyped kid in every way possible. His father was a drunk and a burden of society and Chris
supposedly had the same fate. Chris was more mature than the other boys. He was always the cool and collected one. When one of the other boy's tried to dodge a train, it was Chris who saved him. He wasn't sorry for pulling the other boy from the train. He was fine that the boy was ok. He was always the problem solver. He saw the potential of the boys even if they didn't, especially in Gordy. He told Gordy to seize the opportunity to make something of him rather than be pulled down by the society's blemishes.
Although Chris was always being put down for the bad things that he did, it almost seemed as if he wanted to be redeemed from society. With the drunk and abusive father as a role model, Chris was given a low chance of making something out of his life. Exposure to violence may lead to two different kinds of behavior; the development of aggressive behavior, or emotional behavior that ranges from temporary upset to clear signs of post-traumatic stress disorder. (Osofsky, 1995; Weissburg & Greenburg, 1998). It was almost as if seeing the outcome of such a father, he used his self control for any temptation of wrong doings so he could be better.
He was always the problem solver. He would look at the angles of each situation and try to find out the solution. When any situation with any of the other boys occurred, it was always Chris that had his shoulder to cry on or an ear to listen to. There is an understanding at this age that boys are not supposed to be so mature. Although in Chris' case, he talks and has a mind of a person that has already experienced a good portion of life. He spent his middle childhood being the leader and problem solver, it's ironic that that is the reason that he died. He tried to stop two men arguing and got stabbed in the throat. He had changed his future by doing the unexpected. He went to college and became a lawyer, something never expected from a boy who went through physical and emotional abuse from his father.
Teddy was the next boy that was in the storyline. He also came from an abusive father that burned his ear on a stove. Although his father did these mean things to him, it is demonstrated that he will defend his father's name at any cost. This loyalty is held throughout the movie. The main with the dog insults his father to his face and Teddy goes wild. He is upset that others see his father this way possibly thinking that others might think that he will turn out like his father. The boy does try to kill himself that could be led from several reasons. Maybe he didn't want to be known as the crazy man's son. Maybe he couldn't handle the rejection of his father knowing that he looks up to his father more than anything. We see this by his constant reminder that his father stormed the beach in Normandy and notice that his is wearing military clothing along with dog tags. It was almost as it he only wanted to see the good in his father while others only saw the bad. He grew up wanting to be exactly like his father and serve in the military, it was also ironic that it was his father's actions of abuse that kept him our. After that, he turned to violence and crime, what he didn't want, but was expected.
Vern was a typically young boy. He had the problems of obesity and yearned to be accepted by being a follower. He takes the insults from the other boys, but yet stands by them no matter what. Constantly made fun on, Vern does eventually outgrow the other boys and tries to have a normal life like his parents did. The way his actions were, it was almost as if you could tell that he was smothered. It is mentioned because; he is scared of everything as if he isn't allowed to experience other things. Stated earlier, he tries to have a normal life, maybe he didn't want to be the outcome that was expected of him by being friends with the bad seeds. He does lack self-esteem, along with the rest of the boys. It is almost as if he can not do anything with out the approval of the boys to make sure that they will still accept him.
Their relationship, during this time period of middle childhood, grew throughout the movie. They never left each other mad after they fought against each other, which is kind of rare. They were peers, they were friends that had grown up with each other and never wanted to be separated, but eventually did. We see that interactions with peers constitute an important developmental context for children providing a range of experiences that affect their adaptation across the lifespan, (Rubin, Bukowski, & Parker, 1998). The boy's relationship is determined of friendship. At this age, the boys are more concerned with acceptance from the peer group, as we see in Vern. Friendship is the key to acceptance and it is very important to the boys. They were rejected from society only to be accepted by each other, knowing each other's life background.
References
McGraw Hill. (2002). Human Development: Across the Lifespan (5th ed.) Boston: John S. Dacey and John F. Travers.