Starbucks Score Card Essay Sample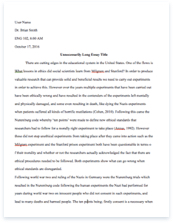 The whole doc is available only for registered users
OPEN DOC
Get Full Essay
Get access to this section to get all help you need with your essay and educational issues.
Get Access
Starbucks Score Card Essay Sample
* New products -. STARBUCKS being a frontrunner in coffee industry it becomes a must to be ahead of the competition, specially in the age of globalization, by successfully launching new products in terms of varieties in coffee like caramel ribbon Frappuccino, mocha cookie crumble Frappuccino and some other products as Starbucks VIA™ Ready Brew and partnering with DANNON for new yogurt line and selling of specially roasted coffee beans. Giving more variety in tea and including other range of healthy drinks and fresh juices and introducing healthy breakfast or brunch menu.
* Improvement – Customer's have to wait in a long queue from the time of ordering to getting their drink, specially in the morning time as most of the costumer's are office going group who like to use the service of Starbucks. They are most likely to be the next loyal costumers, so make touch screen ordering interface or a mobile app for them to order their coffee hence making the queue short. So engaging more costumers on a daily basis hence improving the Starbucks experience.
* Information system capabilities – In an era of rapidly changing environment and technological developments it is necessary for Starbucks management information system to be flexible in adding more evaluation and data analysis tools to it's current system which is quite rigid. The big issue with Starbucks is that its totally based on web based technologies, so incase of inefficiency or breakdown of this system it needs to have a substitute, in the mean time the information system should be supportive to the employee's knowledge and skills.
* Employee capabilities – should aim to ensure the employee that any inability to achieve acceptable standards of work will be addressed effectively in a transparent and supportive procedure. Setting up realistic and achievable performance standard, so the employees have a contractual responsibility to achieve an acceptable level of performance at work at the same ensure that these standards imply in terms of quality and quantity of work and the time and costs associated with expected outputs. Regular one to one meetings between the line managers and employees to discuss performance current work and current work issues or any other relevant topics Dealing informally with the issues of capability by the HR team or the line managers to help the employee and ensuring employee views and perception of all the matter's involved will be taken into account. For Starbucks it's customers are linked directly to the employee being the face value of the company other than it's signature coffee's. Hence improving the Starbucks experience
 Alignment – efficiency of employees in increased greatly due to availability of easy to use portal and easy access to the required information for the operation by using this system, the employees are in position with overall organizational objectives and can generate more quick reports and do analysis.
Factor | Weighting H/M/L| Performance1-10| Ideal 1-10| Factor | Weighting H/M/L| Target 1-10| Market share| H| 8| 7| Market share| H| 9| Customer loyalty| M| 7| 6| Customer Loyalty| M| 8|
Customer acquisition | M| 7| 8| CustomerAcquisition| M| 8| Customer satisfaction| M| 7| 7| CustomerSatisfaction| H| 8| Customer profitability| M| 7| 6| CustomerProfitability | M| 7| Brand image| H| 9| 9| Brand image| H| 9|
Choice of product | H| 8| 7| Choice of Product| H| 9| Convenient | H| 9| 6| Convenient| H| 10|
Accessibility | H| | | Accessibility| H| 10|
Competitive price| M| 7| 9| Competitive Price| M| 9| Consistent
quality | M| 7| 7| ConsistentQuality| M| 8| * Customers perspective.
* Market share – Starbucks is a coffee house, which offers unique, and high quality coffee around the world. Today at least one in a hundred cups of coffee served everyday is Starbucks and it's estimated at 32.6% shares in the market. These numbers are even high in the developed and emerging economic countries.
* Customer loyalty – purpose of the Starbucks' experience is to build customer loyalty and retention. Customer loyalty can help to reach targets as one of the most recognized and respected brand in the world. The average Starbucks customer visits the store 6 times per month while a loyal 20% of customers go to the stores 16 times per month * Customer acquisition – lowering the customer acquisition cost by using inbound marketing through engaging its costumers via social media as Facebook, foursquare and twitter. * Customer satisfaction – customer satisfaction has been the one of the core area's that Starbucks concentrates on. When Howard Schultz returned to the company as CEO in early 2008, he immediately focused on improving the core product – coffee, and creating a unique customer experience. All the coffee beans were ground locally, and the in-store setup was changed so that customers could more easily see the barristers. In addition, the company guaranteed that any drink not made to a customer's satisfaction would be replaced
* Customer profitability – customer profitability of Starbucks has been good past few years but showing sign of decline owing to competition and price factor in it's leading market as the economy is going through a downtrend. * Brand image – It's important to remember that brand value is built by consistently delivering a quality product or service. Without quality coffee choices a cinnamon logo is a poor gimmick at best. its only meaningful after the hard work of shipping quality, and then continually shipping so the consumer only experiences the unexpected delightful surprises.
* Choice of product – with its variety in drinks there are over 87,000 possible drink combinations at Starbucks and locally grounded coffee beans it leads in the choice of its products used than its competitors
* Convenient – Schultz said " retail is detail". Home- Starbucks- Work, a third place should be comfortable. The design of the Starbucks outlet is intended to provide both not hurried sociability and efficiency on-the-run an appreciation for the natural goodness of coffee and the artistry that grabs you even before the aroma. Stores are clean, the chairs are soft. * Accessibility – Strategy: its 20 or more stores in each urban hub. Stores are typically located more high traffic areas. It is difficult to find a Starbucks in the rural areas. So customers can easily find Starbucks' story that make loyalty of the consumers.
Licensed coffee shops and chain kiosks which is the desire to reach customers in a variety of locations eventually caused Starbucks to abandon its policy of only selling through company owned outlets. * Competitive price – For price its slightly high compare with competitors from bottom. The McDonalds web site Unsnobbycoffee.com describes Starbucks as overpriced and snobbish. * Consistent quality – Starbucks puts quality over quantity, Instead of grinding the beans at the beginning of the day, they're to recreate a little theater by grinding them fresh for each batch; instead of working on a bunch of drinks at once, they're to handle only two at a time, beginning the next while the previous drink is processing.