State Of the Nation Essay Sample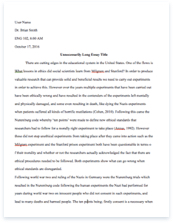 The whole doc is available only for registered users
OPEN DOC
Get Full Essay
Get access to this section to get all help you need with your essay and educational issues.
Get Access
State Of the Nation Essay Sample
The President began his SONA by recalling how, nearly four years ago, a group of well-meaning people persuaded him to run in the 2010 presidential elections, assuring him that while serious problems hound the country, they expected him only to start laying the groundwork at least for permanent resolution of those problems. They assured him they would help him face the challenges all the way. He hesitated, but knew that he wasn't raised to evade responsibility, and he could not live with himself if he did that. Thus, he said, began his long, difficult journey. He also took pains to thank the people, referring to them again as "ang aking mga boss," for giving him affirmation in the recent May 2013 elections, by signaling their approval of the directions he was taking, by electing nine of his candidates to the Senate. Some are already saying that while he is currently the clear frontrunner to replace PNoy in 2016, Vice-President Jejomar Binay's less than stellar record in practicing good governance could cause much worry among the business and international sector which can hamper our continued economic growth. 2016 is not just about fighting against corruption.
It's been three years now, since we elected PNoy with an overwhelming mandate. Up until now, he still continues to enjoy very good trust ratings with the latest SWS survey showing him with a net satisfaction rating of +64 which is unprecedented for a Philippine President that has served more than half of his term. While the first 3 years of his term have been aimed at promoting good governance and his anti-corruption agenda, the next three years should be aimed towards fulfilling the other half of his campaign promise which is eradicating poverty in our country. Let us remember that one major reason why he was elected into power was that our country was coming off a decade that was marred with rampant graft and corruption thus, the Filipino people elected PNoy based on his family's untarnished track record as public servants.
Now that there is a growing belief that our country is making progress in its fight against graft and corruption, the challenge is now to make ordinary Filipinos especially those living in the fringes feel its positive effects. The issue in 2016 will no longer be just about graft and corruption but it will now be whether or not ordinary Filipinos have really felt the gains of our government's push for good governance. For me, I believe in our current President Benigno Aquino III. Compare to the last three years, there are a lot of improvements in our country. Though many of the people thinks he's a useless one, let us just still give him a chance to prove that he's good enough to be the leader of our country. My rating to President Benigno Aquino III is 8 out of 10.