Statement Of Purpose Essay Sample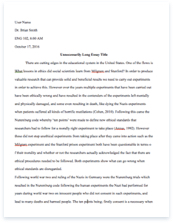 The whole doc is available only for registered users
OPEN DOC
Download Essay
Get Full Essay
Get access to this section to get all the help you need with your essay and educational goals.
Get Access
Statement Of Purpose Essay Sample
It has been many years now that I have had to or got a chance to collect my thoughts and think as to what I want out of life. I should admit here that I have never been a very good performing student but have also not been bad at studies at the same time with the minimal efforts put in to secure passing scores. I finished my schooling from 'Sacred Heart High School' scoring a first class subsequent to which I have in general not paid much attention to studies. In fact so much that after missing out on a year on account of not clearing FYBSc, I also finished a one year Computer course 'Visual Basic' at Aptech Computer Education at the cost of my studies. However, I should mention that I have personally been extremely good at learning new things and taking up opportunities to develop new areas of interest.
I have always had my interest in extra-curricular activities and have enjoyed working even during my studies. My first look at a real-time work experience was at my father's Company –ABCD Pvt. Ltd. which truthfully I admit was to keep myself away from studies. However, it made me realize the importance of a student's life which made me re-join my educational adventures.
The idea of attaining a professional post graduate degree in Management was never on the cards for me. But it all accounts to my work experience at Tracmail India Pvt. Ltd. and being ever so thankful to the same that made me realize that I could do much better with better knowledge especially with the existing performance level and the communication ability that I possess. I have worked at the same Company for around 13 months which has allowed me to interact with people at various management levels. I realized that an MBA Degree would be the ideal knowledge to gain. My preference for acquiring better education in the field of the Management is with an understanding that it is effectiveness in managing any affairs and any activity that could be helpful and advantageous for better working, better productivity and better results.
I further went on to inquire about various Universities in the United Kingdom. In parallel, I was looking at opportunities in other countries too. With lots of individuals like me looking for a quality education overseas, it seems that the United Kingdom has attracted many of them. And in doing so has gained a wonderful mix of people and cultures. Further, many of the Indian business practices have originated mainly from inputs extracted from the practices in the United Kingdom.
Looking even beyond that, one major concern for me was that the degree that I gain should have a good worth in my home country and other countries across the globe. The Degree from UWIC seemed to match that criterion. On confirming the same, my mind was made up to apply for the MBA Course at UWIC. The prospectus of UWIC informing me about the modules (core and electives) seems to have fascinated me to a major extent. The curriculum of UWIC was much accepted by me and my discussing work colleagues at Tracmail India Pvt. Ltd. who should be thanked for pursuing me to take positive initiatives throughout.
I should mention here that I have been skeptical in believing to be awarded a place at an extremely recognized Institution as UWIC especially after my academic background. However, if awarded an opportunity, I am sure that my determination towards successfully finishing the course with good grades shall also be at large a boon to the University. Completing the education backed by my efforts would certainly support my cause of effectively and profitably expanding my father's business that I plan to join or re-join Tracmail India Pvt. Ltd. at a managerial level.
As part of my endeavour to pursue higher studies, I am presenting the statement of purpose and now look forward to hearing from you soon in the affirmative and being a part of the University of Wales Institute, Cardiff.