Statement of Purpose Describing Educational Goals Essay Sample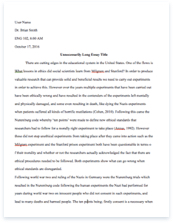 The whole doc is available only for registered users
OPEN DOC
Pages:
Word count: 667
Category: goal
Download Essay
Get Full Essay
Get access to this section to get all the help you need with your essay and educational goals.
Get Access
Statement of Purpose Describing Educational Goals Essay Sample
STATEMENT OF PURPOSE
I would like to describe myself as a pleasant, determined, responsible, and energetic young person with a vision in life.  I believe I have the self drive that has helped me to achieve great academic heights in my life.  I have a strong business acumen which runs deep to my family as all my family members including my parent have graduated from   schools business and serves in different fields in their life. I have a strong background in international relationship studies which I want to supplement with a course in business.  I believe that one of the most distinguishing strength which has brought me this far is my strength and my will to pursue business studies despite the resistance from the family members.  All the elements have helped me to have a broad outlook into my future in business field with a strong desire to have variety of knowledge and skills in various areas.
My main goal of wanting to pursue a course in business in is to gain knowledge and skills in the field of business. This would help to expand my current knowledge in international studies. It would also assist me to the required knowledge, skills and expertise to work for great firms in the United States or in any other part of the world especially in firms which have gone international. This course will equip me with many new things which I need to learn including leadership, coordination, management, business communication and others which pertains to my interest.
With the clear goal in my life to purse the business field I have been preparing all this in my academic life.  Since I finished the 9th grade in Thailand, I immediately moved to United States in search of a proper place where I could fulfill my life desires of pursuing a course in the business filed.  To build up my entry to an institution where I would achieve higher standard in this field, I first attended community college in the untied states. Then I transferred to Ohio state University where I as majoring in International studies.  This has given me a brood look at the world. It has given me an understanding of the changing world driven by the wave of globalization.
The business world    has been one of the most important sector in then world which have enabled the wave of globalization to spread so fast.  My understanding of international relationship and the changing landscape of the world gave more interest to pursue a course in businesses field. I think that my background in international studies would give me a start up in understanding the field of business. Due to the changing business landscape, many businesses are now embracing international operations and they are in dire needs of people with skills in international relationship. This puts me at an advantage of playing an important in the operation of corporations and other business if I pursue a course in business.
In addition to my stated academic achievements I have also made important accomplishment in the extra-curricula activities as well. I have been actively involved in sports and other activities since my early years in school. I have been leading students in various capacities in and outside the calls. I have been honored in different ways in recognition of my ability which affirmed that I am capable of leading others. My involvement in extra curriculum activities has helped me to gain various skills like leadership management skills, interpersonal relationship skills, planning and implementation skills and other important ones which are usually difficult to come by in any classroom set up.
I am confident that what I have achieved in the education field and in other extra-curriculum activities and my strong desire will assist to work hard in order to purse this course.  They will also assist me to bring in new values to the institutions to for others and for me as well.