Statement of Purpose Essay Sample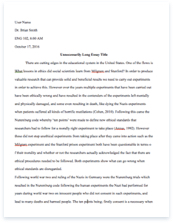 The whole doc is available only for registered users
OPEN DOC
Download Essay
A limited time offer!
Get a custom sample essay written according to your requirements urgent 3h delivery guaranteed
Order Now
Statement of Purpose Essay Sample
Statement of purpose Glad to introduce myself as Ravinder Singh. In my family my Father is agriculturist and my mother is a Housewife. I am the only child of my parents and i have been supported well by my family and good education is always a priority, I did my schooling from Nankana Sahib Senior Secondary Public School, Ludhiana and after matriculation in 2011 I did my Senior Secondary in Commerce in 2013 with three years Polytechnic diploma in Computer Science Engineering. During my diploma course I had my keen interest in computer networking. I am fascinated by the field of computer networking till date. My keen interest in networking motivated me to choose a career in Computer networking. During my searches i found New Zealand to be the best destination for higher education as New Zealand is among the favorite destination among International students worldwide and it is considered to be the safest place to live and the standard of New Zealand Education is among the best in world and during my further searches on institutions I found Cornell Institute of Business & Management to be the best suited to my academic requirements and they offer me a place in Diploma in Information Technology Level 7 (Networking Technology Management) and an internationally recognized college like Cornell, it will not just help me gain an international perspective on the subjects, but also give an edge to my qualifications by studying in a country like New Zealand. In my Diploma course study in India,I have comparatively studied just the fundamentals & basic skills, but after completing this course from New Zealand, I will have a lot of practical knowledge and experience in the networking field. Another best thing about New Zealand study system is, that I can complete my Bachelors degree only in two years, as I have got admission in direct level 7 course and after that I need to attend one year in University and I will complete my Bachelor Degree, simultaneously, if I do the same workup in India I had to devote 3 years, so I will be saving lots of time. This course is relevant to my previous studies as I have studied little bit about Networking during my previous Computer Diploma course.
By graduating in this course I will gain theoretical and practical skills to build, optimise and manage complex commercial networks and network server systems. This Diploma course offers an opportunity to become Cisco certified and prepares a graduate for Cisco Certified Network Associate (CCNA) and Cisco Certified Network Professional (CCNP). Similar course available in India is entirely theoretical. Whereas the same course in New Zealand comes along with Internship and a lot of project work. Internship & projects will give me a lot of practical knowledge. After completing the course I will not only get the degree, but also experience in the field. Also, the research facilities are not that great here in India. Most of the Colleges in New Zealand are going in parallel with the latest technologies. Educating myself in those technologies will provide me the necessary skill-required in future as there is huge demand for networking professionals in India in IT sector for which India has been rapidly emerging as a global IT hub. Computers have become a backbone to every aspect of personal and commercial life and demand for professional is increasing, so after earning international education and exposure, worldwide opportunities will be available to me and I see a great future happening after words. I wish to have a deep understanding and knowledge in the field and also be able to contribute through research in the same field so that I can opt to work as Computer Network Engineer and can be well placed in any reputed Multinational company in India and other part of world.a