Steroid Use in Baseball Essay Sample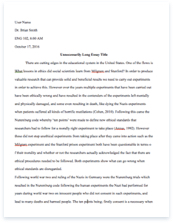 The whole doc is available only for registered users
OPEN DOC
Pages:
Word count: 1093
Category: steroids
Download Essay
Get Full Essay
Get access to this section to get all the help you need with your essay and educational goals.
Get Access
Steroid Use in Baseball Essay Sample
Steroid use is a problem in Major League Baseball, these players cannot be trusted to set the example for future little leaguers. All baseball players that use steroids or any other type of illegal drug should be banned from playing the sport indefinitely. Those players that use drugs are cheaters; this type of behavior displays an unfair advantage over other players that play for the love of the game. Barry Bonds, Mark McGwire and Jose Canseco among many other players that used drugs to enhance their performance have made a mockery of MLB.
As a writer wrote from the National Sports Media from over the last four years, a 60 foot sign displayed in Philadelphia reads "Babe Ruth did it on Hotdogs and Beer. Hank Aaron did it with class. How did you do it?" This was a question that rested on the assumption that Bond's steroid use differentiates him from Aaron and Ruth, who set career homerun records without steroids. This widespread of steroid use limit's the choice and playing time of the non-users.
The penalties and fines should have been stiffer, "Players Tested Positive for steroids" are:
1. First positive test result: a 10-day suspension or up to a $10,000 fine;
2. Second positive test result: a 30-day suspension or up to a $25,000 fine;
3. Third positive test results: a 60-day suspension or up to a $50,000 fine;
4. Fourth positive test result: a one year suspension or up to a $100,000 fine;
5. Any subsequent positive test result by a Player results in the Commissioner imposing further discipline on the Player.
Clearly, these penalties are too lien for players with salaries of millions of dollar a year. I think the fine should begin with the first offense with a one year suspension and
a $100,000 suspension.
"Baseball's new testing policy has now gone into effect and Congress wants seven players to tell all that they know about steroid use in baseball. Under the new policy, a first time violator will receive a ten game suspension without pay, according to a news release from the official website of the MLB Players Association (MLBPA). Subsequent penalties, also without pay, are suspensions of 30 games for the second offense and 60 games for the third offense.
Players who fail a fourth test will receive a one-year suspension without pay, according to that same www.mlbplayers.com news release. While this new policy is indeed an upgrade from the previous one, it still is just a temporary Band-Aid. Under the old MLB steroid policy, players received counseling after their first failed drug test and weren't suspended for the year until their fifth failed test, according to a study done by the Associated Press concerning steroid use in sports. Counseling? These are grown men who are millionaires and they were being given the equivalent of a ten-minute timeout like they were five years old." "As Commissioner Bud Selig said, "My goal for this industry is zero tolerance toward steroids." If steroid use in baseball was going to be a zero tolerance issue, the new policy should have established a one-year suspension from the game after the first offense.
In the Olympics, participants who fail their first drug test are suspended for two years and banned for life after their second positive test, according to an Associated Press study comparing steroid use in sports." The policy for steroids drafted in 2004
mandated that each player would be prepared to express oneself clearly to be tested once a year in season.
Treatment was recommended after first positive test results, a 15-day suspension for a second positive, and up to a year suspension for a fifth positive. Former major league pitcher Tom House spoke to the San Francisco Chronicle in 2007, admitting to steroid use during his playing career and claiming that use of steroids was already widespread in baseball by the time he started his professional career in the late 1960s.
The new policy on the use of steroids in baseball was accepted in 2007. According to the new policy, there will be one unannounced mandatory test of each player during the season, there will be random testing during the off season, and there will be testing of randomly selected players, with no maximum number. The banned substances include steroids, steroid precursors, designer steroids, masking agents and diuretics.
The penalties for a positive result are, first positive, 10 days; second, 30 days; third, 60 days; fourth, one year, and all without pay. The BALCO scandal just let the cat out of bag in 2007. The nutrition center BALCO was accused of distributing steroids to many star players, most notably Bonds. Many top players, such as Rafael Palmeiro, McGwire, Sosa, Canseco, and Curt Schilling were summoned on March 17, 2007 to testify in front of Congress.
As the result of the Scandal, the players such as Ryan Franklin and others were
handed suspensions as short as ten days, and penalties were slapped on many players. However, Congressional panel demanded/has been demanding the tough
penalties for the users of steroids in baseball.
Author owns a website where you can find tons of info on steroids, anabolic steroids, and steroids in baseball online. You can check out his website for complete knowledge on steroids, anabolic steroids, steroid use, steroid abuse, steroid stacks, steroid cycles, steroids in sports, and steroids in baseball".
As for Alex Rodriguez, I believe that he should be treated like any other players. Just because he is a household name when it comes to baseball, it does not give the MLB permission to banned him. The MLB already made that mistake once when they banned Pete Rose for gambling.
Baseball players that use steroids or any other illegal drug are a disgrace to the game of sports. The new policy on steroids is only putting a band-aid on a stab wound. These players will find another way to get drugs to improve their muscle so that they will have the upper hand on other players. The old testing of steroids should be
Used in conjunction with DNA testing of hair follicles, but with this test, there is also a way to avoid getting caught, players will shave their heads. This game will never be a true game of ingenuity and pure strength again, because, players are always trying to achieve more illegal use of drugs.
References:
www.themichiganjournal.com/news/2005/03/22/Sports/Steroids.Policy.Needs.Workover-899147.shtml
http://google-sina.com/2007/12/05/evolution-of-the-policy-of-steroids-in-baseball
http://www.nytimes.com/2005/03/17/sports/baseball/17steroids.html