Story of Cricket Essay Sample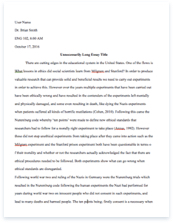 The whole doc is available only for registered users
OPEN DOC
Pages:
Word count: 669
Category: england
Get Full Essay
Get access to this section to get all help you need with your essay and educational issues.
Get Access
Story of Cricket Essay Sample
THEY WERE rightly hailed as heroes 16 months ago. They were determined, they were bold, they were lucky. It was a combination which enabled England Under-19s to become the only (male) cricket team from this country to win a World Cup. It was natural to hope that they would all swiftly mature into adult players of similar achievement, obvious that they would not, at least in every case, and pertinent to muse on their progress in the days following England's elimination from the World Cup proper. Not surprisingly, their fortunes have been mixed since the moment of their high achievement in Johannesburg on 1 February, 1998, when they beat New Zealand by seven wickets. If none has quite yet trained on, it is also important to remember that the oldest of them will not be 21 until September. In batting order this is their story so far:
Stephen Peters (Essex, 21). The hero of South Africa with match-winning innings in both the last, key group match and the final of 51 and 107, respectively, he is out of the Essex side at present. Played most matches last summer, averaging 23, made one influential contribution in the Benson & Hedges Cup, but has appeared only once in the Championship this season even with first XI places available. Robert Key (Kent, 20). A hard hitter and attractive strokeplayer with a tendency to overweight, Kent are backing his undoubted gifts. He made two hundreds for them last summer, went on the England A tour and, although he has made a moderate start on the moderate pitches of this summer with a top Championship score of 86, good judges like him. Paul Franks (Nottingham-shire, 20). Took on an all-rounder's role in the World Cup and was an exemplar in a poor Notts side. Kept improving his career-best bowling figures, is accruing steady returns this season and if he might be short of pace he is already a key member of the county side and a wholehearted player. Owais Shah (Middlesex, 20): A teenage prodigy, captain of the World Cup winners and not quite yet fulfilling his abundant early promise. Assured of his place at Middlesex, he scored two hundreds for them last season but is guilty of carelessness at present.
Graeme Swann (Northamptonshire, 20): Everybody you talk to, everybody who watches him appraises this effervescent cricketer as a future Test player. Unfortunately, his swashbuckling batting is going through a lean patch this summer (top score of 36 and possible technical glitches). Needs to rediscover it to complement his genuinely turning off-spin. Chris Schofield (Lancashire, 20): The leg-spinning hope of the future, he has already trained with England in the nets. Impressed on a turner last summer but has hardly had a trot out in 1999 (two Championship outings, one wicket at 165) and his best hope would appear to be forming a spin- twin combination with Muttiah Muralitharan. Giles Haywood (Sussex, 19): Accurate medium-pacer and the most successful bowler in the World Cup final, but Sussex are stuffed to the gills with seamers. Waiting for his opportunity but there are some good 'uns in front of him. Graham Napier (Essex, 19): Not in the reckoning at his county, despite their inconsistencies.
But he has been spoken of glowingly by Keith Fletcher as a seam-bowling all-rounder. Made debut in 1997 and two appearances last season. Jonathan Powell (Essex, 20): Sensationally selected for England A tour which followed World Cup victory but has made little impression since. Bothered by a bad back throughout last summer and broke a finger on his first (and so far only) first- team appearance this summer. Nick Wilton (Sussex, 20): The wicketkeeper in the World Cup who made a couple of competent county appearances last summer. But he is behind Shaun Humphries in the pecking order at the county and Humphries waited six years for his chance. Richard Logan (Northamptonshire, 19): Made his first-class debut this summer, was denied any chance to make an impression.