Strategic Management Essay Sample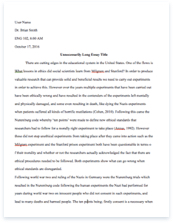 The whole doc is available only for registered users
OPEN DOC
Download Essay
Get Full Essay
Get access to this section to get all the help you need with your essay and educational goals.
Get Access
Strategic Management Essay Sample
INTRODUCTION
In the current nutrition environment, global food manufacturers face plenty of challenges from both its internal and external environment however Kellogg's corporate responsibilities to its marketplace, environment, workforce and community as made it stand out. The purpose of this paper is to understand what has driven the success of Kellogg's and how it can remain successful which is been Incorporated within this document: first the paper delves into a brief history of Kellogg's and then into the description and application of strategic analytical tools and Finally it will provide conclusion to the findings.
History of Kellogg's
The Kellogg Company is the world's leading producer of cereals. Its products are manufactured in 18 countries and sold in more than 180 countries, for more than 100 years, Kellogg's has been a leader in health and nutrition through providing consumers with a wide variety of food products.
Kellogg's is an American owned organisation that has a true global market. It has four main divisions covering North America, South & Central America, Asia Pacific, and finally Europe, Africa and the Middle East.
The European Headquarters is in the UK, which along with Ireland has the highest per capita consumption in the world. Kellogg's has, over the years, built up some key core brand characteristics, emphasising quality and nutritional benefits that will apply to any Kellogg's product.
Mission To drive sustainable growth through the power of its people i.e. employees and brands by Better serving the needs of our consumers, customers and communities effectively and efficiently with its main Vision to enrich and delight the world through foods and brands that matter and also to accomplish its Purpose of Nourishing families so they can flourish and thrive, this means that to Kellogg's as a company of promise and possibilities, Each day represents a fresh opportunity to share Our Vision, live Our Purpose and By being mindful and committed to these ideals, we uphold our founder's dedication to people and their well-being.
And we promote an environment where we can push beyond boundaries and across borders to create foods and brands that help to fuel the best in everyone everywhere. Through integrity, accountability, passion, humility, simplicity and a focus on success, we have created a vibrant company culture where ideas can blossom, people can thrive and success can flourish. More than 100 years ago, our founder, W.K. Kellogg, saw the promise in a single grain.
Through his passion and commitment to nutrition, Kellogg's Corn Flakes® were made, and an industry was born. Today nutrition continues to be the core of our business. And cereal is an integral part of how we can help to meet the nutritional needs of people all over the world.
SWOT Analysis
The SWOT model is an abbreviation of work done by 'Learned, Christian, Andrews and Guth (LCAG) (1969)' (Faulkner D.O & Campbell A, 2003, p 249). The works are used for The development of strategy focusing on 'internal strengths and weaknesses and external Opportunities and threats' (Faulkner D.O & Campbell A, 2003, p 250) (see appendix 1). 'Managers rely on environmental analysis to provide the information they need to begin the Strategy formulation process.' (Certo C. And Peter J.P, 1991, p96).
Strength of the SWOT model include ease of use and application. The analysis provides no Information itself but allows the user to break down and think about information at hand. (Faulkner D.O & Campbell A, 2003). It can also help inspire new ideas and create awareness Of required action. However content is subjective and being illustrated in lists may prompt Some individuals to offset the different sections against each other. (Faulkner D.O & Campbell A, 2003).
Strength:
* Product and brand portfolio which runs through a wide range of cereals, snacks, crackers, cookies and frozen foods
* Quality products
* Skilled management team and employee who are always using their initiative in innovating and also researching to create new products to satisfy their consumers * strongest Brand recognition as they have been a long established company and have a high level of brand awareness and customer loyalty Weakness:
* Substantial debt
* Maturity state of some of its product life cycle
Opportunity:
* Diversifying into Organic Foods Market and developing organic foods for consumers demanding these type of products because of their health conscious * New market development
Threats:
* Competitors
* Private labels
* Substitute products
* Increasing obesity and diabetic epidemics
Summary:
With this tool we have been able to identify the strength of Kellogg's and also the opportunities which they could look forward to in the future ahead in the areas of further expansion of their market and been able to diversify, however areas which possess a concern are the Kellogg's will able to use their strength to overcome the major threats especially in the area of brand , quality products and growth which has been identified as their core competences
PESTEL ANALYSIS
Environmental analysis is the study of both an organisations competitive and general environment, of which will have a significant impact on forecasting and decision making (Luthans F. & Davis K, 1993). PESTEL is one tool used to identify primary factors for Consideration in the general environment. When applying a PESTEL analysis it should be Recognised that the categories are not 'mutually exclusive' see(appendix 2)
Political:
* Kellogg's as a global organisation faces different political issues in each country were they operate and this also have a great impacts on its operations * Political issues on acquisition which is the major way the company expands it business
Economical:
* The economic crisis in the Euro zone which leads to a fall in profits within the European countries
* High level of cost of key ingredients
* Availability of and interest rates on short and long term financing
*Statutory tax rate
* Currency conversion and availabilities
Socio- cultural:
* Kellogg's has many demographically different customers which means many different focuses
* evolving lifestyles, taste preferences and nutrition needs of our consumers
* consumer buying behaviour
Technological:
* Fuel efficient engines
* Computerised warehousing means that products are manufactured efficiently, then transported straight from the warehouse to retail customers. This avoids delay to customers. * The computerised stockholding shows immediately when shelves are empty. This then automatically generates orders to the manufacturing base in order to replenish stocks. To provide an efficient stock inventory system (Kellogg's 2010)
Environment:
* Energy consumption control
* Waste management i.e. recycling
* Sustainable agriculture (Kellogg's 2011)
Legal:
* Changes in food safety which means they have to meet all requirements of the Food Safety Authority * EU (European Union) legislation regarding health, ingredients, labelling and storage. This legislation includes the Food Labelling Regulations and there is ACFM also and CEEREAL * Trade descriptions acts… this acts regulates all advertisements *
Summary:
The PESTLE ANABLYSIS is a useful tool which helps to analyse Kelloggs external environment, it has help to identify significant external factors ranging from the
Porter's generic strategy
Porters generic strategy framework is a management tool designed to help businesses identify an attractive and appropriate strategic position in a market (appendix 3). This model aids organisations in defining their market parameters, and basic competitive attitude within a market. According to Porter organisations have the choice of the following competitive positions: cost Leadership, differentiation, cost focus and differentiation focus. He also warned against any business getting stuck in the middle at the risk of losing it identity and any strategic advantage. (Richardson B. &Richardson R, 1989). The model help acknowledge that a business can be successful in an unattractive market if it is able to appropriately position itself. A documented weakness is that the model 'is essentially superficial and provides little real insight to the forms of competitive advantage that determine organisational performance' (Wilson R. M. S & Gilligan C,2005).
In accordance with Porters generic strategies, it is evident that Kellogg's has adopted a differentiated strategy approach to gain its position and competitive advantage in the market. It maintains its position by means of offering quality and nutritious products that meet the taste of its, consumers extensive branding and also corporate social responsibilities.
Kellogg's promotional activities are global and are strategically aligned, boasting its superiority through donation to various charity, sponsorship of healthy living, food bank and children breakfast clubs which is aimed at helping families who are unable to provide their children with breakfast before going to school. Each year Kellogg's donate about $550,000 worth of products and cash to disaster relief in East Africa and Japan also about $650,000 worth of cash and products to support the breakfast club, charity and healthy living,the product is focused on providing good nutrition regardless the taste and preference which has earned the company several awards for quality and nutrition. This is a highly competitive industry and a clear identity is required which kelloggs has been able to achieved successfully.
Kellogg's as a company with various product portfolio also uses a tool known as the Boston Consultancy Group matrix BCG MATRIX…..
which helps them to analyse their products portfolio in order to know which of their products is declining or bringing in much income
PORTERS FIVE FORCES ANALYSIS
The Five Forces model developed by Michael E. Porter 'has been the most commonly Utilized analytical tool for examining the competitive environment' (Luthans F. & Davis K, 1993, p55). According to Porter 'the attractiveness of a market or industry is measured by the long term return on investment of the average firm' (Proctor T, 2000, P94). Porter's five Forces framework (appendix 4) suggests that there are five primary forces shaping Competition; and may be used to determine the attractiveness and profit potential of a market Or industry (Hooley G. Piercy N. F, 2008). These are identified by Luthans F. & Davis K, (1993) as: The Threat of new entrants to the market, The bargaining power of the firm's suppliers The bargaining power of firm's customers, The threat of substitute products The intensity of rivalry among competing firms
The origins of Porters industry analysis model are those reflective of an economist. Porter Implies organisational success and profitability are somewhat outside managerial control but 6 more so depend on structural characteristics of the industry. (Faulkner D.O. & Campbell A, 2003)There are well documented limitations with the model, for example that it 'concentrates Almost exclusively on the external environment… and not on the firm's internal environment' (Faulkner D.O. & Campbell A, 2003, p255). As well as that 'Porters view of industry Structure is static as opposed to dynamic' (Faulkner D.O. & Campbell A, 2003, p255).
BARRIERS TO ENTRY – HIGH
The Barriers to Enter into the Breakfast Cereal is high at the moment. While a start-up company would find trouble getting in due to the High Capital Expenditure involved in setting up, Difficulty to replace existing brands because of (Brand Loyalty) and also easy access to distribution channels which has been occupied by the major player within the industry.
RIVALRY- HIGH
The cereals industry is a highly competitive one, firms compete on innovation, product differentiation, marketing/ advertising etc. They compete not only among themselves but also with private labels. At the moment Kellogg's is at a dead heat with rival General Mills as they are competing to be the best in the market, the companies are both in the mature stage as is most their products.
THREAT OF SUBSTITUTES- LOW
The threats of substitute products are LOW because Substitutes to processed foods are fresh foods or eating-out which are time constraint or money constraint, Kellogg's is basically a breakfast company therefore anything that is popular to consume at breakfast time is a substitute to Kellogg's and this includes fruit, bars, doughnuts, toast, etc.
BUYER POWER- HIGH
Most buyers of Kellogg's products are grocery stores, supermarkets like (Wal-Mart, Tesco, Asda) who make up a large percentage of sales, They hold the power because they set the price for the products to the consumer, they stock up the products in their stores shelf . They ultimately hold the power of the industry in its hands.
SUPPLIER POWER – MEDIUM
Most suppliers i.e. agricultural producers enter into long-term contracts with companies like Kellogg's, they possesses only medium power when buying from suppliers. Wheat for example will vary in price because of extensive forces and that cost will be passed onto customers of Kellogg's. Kellogg's will always look out for the best quality and cheapest price for all its ingredients and also a reliable, flexible and supportive supplier who will also supply when its needed. Summary:
CONCLUSION
In line with Kellogg's major business strategy of:
* Growing the Cereal Business
* Expanding the Snacks Business
* Pursuing Selected Growth Opportunities
Kellogg's Focuses on sustainable growth, involves them in constantly looking for ways to meet consumer needs by growing the cereal business and expanding its product portfolio, Kellogg's product innovation and drive for market expansion influences the Kellogg Company and the food industry around the world today, they have been able to achieve this by creating its product portfolio either by new product development or by acquisitions.
References:
Gerry J, Richard W, Kevan
Faulkner D.O & Campbell A, (eds), The Oxford Handbook of strategy vol. 2. Oxford
Kellogg's Annual report 2011-2012 (http://www.kelloggs.co.uk) Henry A, 2008, Understanding Strategic Management, Published Oxford University Press, USA Hooley G. Piercy N. F. & Nicoulaud B, 2008, Marketing Strategy and Competitive Positioning, Fourth Edition, published Prentice Hall, USA Luthans F. & Davis K, 1993, Strategic Management, Published McGraw-Hill inc, USA Certo C. And Peter J.P, 1991, Strategic Management Concepts and applications, Second edition, published McGraw-Hill, USA, p96 Using aims and objectives to create business strategy (http://www.thetimes100.co.uk) Richardson B. &Richardson R, 1989, Business Planning an Approach to Strategic Management, second edition, Pitman Publishing, USA Strategic management vol. 27-28
Wilson R. M. S & Gilligan C, 2005, Strategic Marketing Management Planning, Implementation and control, third edition, Published Elsevier Butterworth-Heinemann, USA Proctor T, 2000, Strategic Marketing an Introduction, Published Routledge, UK B.D Henderson on corporate strategy,