Strategy of Barns and Noble Essay Sample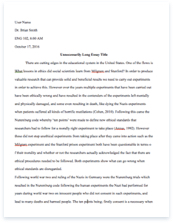 The whole doc is available only for registered users
OPEN DOC
Get Full Essay
Get access to this section to get all help you need with your essay and educational issues.
Get Access
Strategy of Barns and Noble Essay Sample
Barnes and Noble (B&N) is the last remaining bookstore chain in the USA. Founded in 1886, the company has gone through a series of rapid expansions, which have eventually led the firm to appear in the "Fortune 500" list (International Directory of Company Histories, 2000). Having laid a good a start with its college books niche retail, B&N pursued innovative path to develop business further. It created the risky and yet novel concept for their bookshops, whose success was later imitated by the new players entering the market.
It was the very first bookseller in America to sell books at the discounted prices that sometimes reached up to 90%. Moreover, the company pioneered the "book supermarket" retail model tailored to attract everyday shoppers with their entertainment titles as well as scholars alike (Michman and Mazze, 2001). Furthermore, it was the first book company to advertise on TV and open the superstores, which contained coffee shops, children's playgrounds and puppet-show areas. Lastly, B&N became memorable in the industry for initiating literary awards for new coming novelists and providing books for the disabled children.
Fundamentally, the company revolutionized the publishing market by carefully examining the "future" customer, understanding what is it that the "book lover of tomorrow" would want to be eliminated and added up. As such, the firm eliminated the "over-sophisticated and intellectual" atmosphere long associated with the bookstores and infused the "social element" into the book seeking process, making it enjoyable, rather than mundane (International Directory of Company Histories, 2000). 2. Context and strategic move
Thus, in many instances B&N has set the standard for competitors with its innovative vision of what may have seemed a rather conservative and difficult publishing ecosystem. However, despite its manifold successful attempts to survive in the past, the company has struggled to adjust to the rapidly changing digital-focused consumer market, where Amazon made the revelation in. In 1997, B&N first entered the online market, where its key competitor has already been operating since 1995 and had sales of $147. million by 1997.
By 1999, the threat from the online giant became even more "tangible" with a market value of $18 billion in 1999, which is three times higher the sales of both off-and-online activities of B&N. Amazon gained a momentum by delivering a unique book retailing concept, which allowed them to save on the warehouse storage, inventory holding and working capital, as well as to provide significant benefits to customers no offline retail environment could offer.
B&N believed that the paper book market would no longer remain financially feasible in the long run and revised its business strategy to compete against Amazon with the key objective to become the largest American e-retailer. To do so, B&N cut back the warehouse storage by reducing the amount of titles available at the store. Next, the company closed a number of bookshops in order to move most of its sales online and segmented the company into divisions. By doing so, they managed to save money and reinvest it into their online business.
Despite their loyal customers' frustration caused by the stores' closings, the firm managed to increase sales and stay afloat for several years (Janetschek, 2012). However, in 2007, Amazon launched its Kindle e-reader, the full stock of which was sold in the first 6 hours. The following year, Amazon's e-book market share was 90%. In 2009, B&N launched its e-bookstore and the first e-reader Nook. In the years of 2010-11, Nook managed to acquire 30% of the market share from the Kindle and the future prospects seemed bright.
On the "verge of happiness", the company continued to push the sales of their e-readers by "transforming much of its prime retail space into Nook showrooms" (Zara, 2012). As such, those loyal to paper books, who once shopped in B&N stores, were left feeling unwelcome unless they have come to purchase the Nook. Ironically, those "loyalists" appeared to be almost the only ones remaining faithful to Nook even after its failure. In 2012, however, the sales of Nook have drastically declined. Left with a stock of over a million devices, the company had no other option, but to offer refurbished and bundle deals throughout 2012-13.
In an attempt to revitalize their position, B&N created a subsidiary called "Nook Media" to decrease pressure of shareholders and focus on Nook alone, separate from its book retail activities. They further made a deal with Microsoft, which purchased 17. 6% of shares of the "Nook Media", invested $300 million and agreed to collaborate on future developments of the Nook e-reader. As the joint venture developed Nook app for Microsoft's Windows 8 operating system, the agreement was yet terminated in 2014 with Nook and B&N digital content sales decline to 63. 7% and 21. % respectively (Alter and Gelles, 2014).
Since then B&N has never managed to recover. Since the Nook's launch, the company has lost over $1 billion on the e-reader alone. Although they separated the "dying" "Nook Media" division into an individual company, currently Nook does not show signs of commercial viability and operates steeply at the financial loss (Fiegerman, 2014). Conversely, it is the company's "brick and mortal" retail business that actually celebrated positive figures throughout 2015-16 (Mance et. al, 2015). Reasons for failure and implications
Although, in some sense, B&N created a new market space in the world of traditional publishing by pursuing value innovation logic in the book industry, they yet did not foresee the digital trend over time and as a result efficiently govern their own digitalization. While it only seems reasonable for the company, which was historically involved in the paper book industry not being able to predict the changing public behavior due to the Amazon's disruptive technology, they could still be "smarter" or "better" shall they have a clear and differentiated vision supported by coherent actions.
Instead, their decisions reminded more of antagonizing and rather chaotic set of moves with no guiding policy (Rumelt, 2011). Starting from the beginning, B&N realized the need for transformation, but their decision to close a large portion of shops in order to invest in an unfamiliar online business seemed somewhat promiscuous. Why did they assume that by doing so, people would suddenly switch to their online shop? The only answer seems to be sensible: they simply tried to imitate Amazon's success, as if "you want to beat Amazon, be like Amazon".
However, Amazon had an unbeatable advantage: it promoted self-publishing to eliminate the middlemen. B&N could not copy that due to a number of contracts with publishers. Consequently, the average price of the Kindle book was about cheaper at $7. 50 in contrast to $14. 99 of that by Nook (Stone, 2014). Secondly, Amazon have gained an expertise in technology since the launch of the web-site complemented by the "hidden genius" in the face of a rather visionary and bold Jeff Bezos. Thirdly, Amazon itself was "hard to read" from the outside: was it a tech company, a retail firm or may be a media establishment?
Lastly, Amazon did create the new market space for book lovers, shaped the future shopping patterns and enjoyed the first mover advantage. All that combined was of great value for customers, investors, developers and publishers alike, which is hard if not impossible to imitate. As such, B&N could have initially figured out what is their core competence in comparison to Amazon that makes them unique before moving forward to shutting the doors of their stores to their loyal customers. For one thing, their bookshops gave people the pleasure to explore and browse, to feel, see, hear and even smell the books.
Amazon, in this instance, is a not a good place to go to unless you know exactly what you are intending to buy. Secondly, B&N was the only company left in America to offer a wide variety of titles. Thus, big publishing houses in some way were rooting for the retail giant's success, as they did not want to Amazon to become an "all powerful" institution. Thirdly, any technology has a relatively short life span in comparison to the collectable physical books and "lifestyle" retail shops; shall B&N have realized earlier that in the situation where they actually fail the Nook, it may potentially drag down the value of their iconic bookstores.
Furthermore, due to the nature of the tech-driven industry with rather investment intensive entry boundaries, the newcomer needs to be prepared to consistently invest in R&D. Otherwise it just makes sense to differentiate the business in some other way. If to assume that B&N made a balanced decision to "go digital", why would not they separate the "Nook Media" division earlier? People have always heard of B&N as a bookstore and now they have suddenly became a technology manufacturer?
While not impossible, modern consumers are inclined to purchase technology from the proven companies with high degree of expertise, as it is just simply more reassuring. Separating the "Nook Media" straight from the beginning would have attracted new talents, established technology-driven work practices and provided the e-reader with identity. Balancing between their traditional bookstores practices, shareholders demands and willingness to gain a foothold in the new market, B&N have not made a clear-cut choice, as if they have "fallen between two stools".
Although the company did detach the division in 2014, it was much too late. The third issue with B&N Nook strategy stems from the point raised above. B&N being a bookstore, not a tech company, missed the whole point of what really creates value for e-book lovers: it is not the device per se, but the social elements of it that constitutes an incremental innovation. Up until 2009, there were no other e-reader alternatives, but Kindle and Nook. The product was in the beginning of its lifecycle, so it made sense for the companies to compete based on "hard values" like price and size.
As such, B&N stole 30% of the market share from "Amazon" by deliberately lowering the price for their e-reader ($200 against $99 for the Nook), adding additional memory and reducing its size. However, in 2010, when the "king of design and innovation", namely "Apple", released its iPad, consumers could no longer perceive the e-reader as a "one-function" device (Thompson, 2013). Although later in 2010 B&N launched a newer version – "Nook Colour", which actually ran on Android OS, the Nook was yet positioned as a full-coloured reading tablet, rather than an extended features device.
On the other hand, later in 2011, "Amazon" presented Kindle Fire", which was initially positioned to customers as the multi-purpose reading device, where they can play apps, watch movies and browse over the internet. Moreover, the "Fire" was available for purchase at a lower cost than the "Nook Colour" (i. e. $199 vs. $249 respectively). The following years, despite the declining sales and losses, B&N continued to re-design the Nook, however, the company was so ignorant to realize that as time passes by, consumers learn and evolve, so as their needs.
As such, Amazon and Apple responded to that emerging demand and provided the convenient e-reading ecosystems. B&N on the other hand, in 2011, disabled the ability to sideload the applications from other Android markets, which significantly alienated the Nook users. The question is why did B&N decide to do that? Here again, B&N took a reactive approach and updated the system the way Amazon did on Kindle Fire. Therefore, users were forced to purchase the applications from B&N. Unfortunately, while that strategy worked well for Apple and Amazon, due to the variability of all kinds of content, B&N had only a few options at that time.
Additionally, they could not have found the worst time to make that update than after Christmas, as those who bought the Nook as a present felt somewhat cheated (Pierce, 2011). Likewise, B&N prohibited downloading electronic books purchased via Nook online shop to the computer, so that customers would not be able to read B&N content on the 3rd party devices, which caught the users off-guard. Moreover, since 2012 B&N has been operating a Windows 8 e-reading app, which allowed users to download e-books via Microsoft account.
The company had a rather good strategy of using this mechanism to expand internationally (i. e. over 40 countries). However, in 2015, B&N decided to close the international sales and made this option available in the US only (i. e. due to Microsoft's and B&N's end of partnership) (Hoffelder, 2015). Additionally, they gave only a limited time to get a refund from Microsoft and still lose the content. That was the "last match in the powder barrel" for customers, who started to openly hate the Nook (Kozlowski, 2016). Lastly, technology market is consistently changing.
Those, who cannot predict the digital trends, need to be able to at least react efficiently and have the agility to leap in where required in a timely manner. Considering that with the emergence of the iPad, customers refused from the e-readers (i. e. by 50%) and moved to multi-functional devices or mobile phones, it would have made sense to lower down the pricing for the Nook to provide a sensible alternative to iPad (Kozlowski, 2015). That leads to the fourth problem of B&N, which is fundamentally their pricing strategy. Amazon did lower the price with their Kindle Fire costing $50, while B&N continued to sell its Nook for $130.
Even with the launch of the following models, B&N stayed true to the high pricing strategy with models costing on average $150. However, what really confused the customers was B&N's tendency to significantly drop down the prices during the holiday seasons (e. g. Nook HD+ original price of $220 against its price on Father's day of $120), that it made them wonder whether the company just tried to ditch the overstock that nobody really wanted to buy (Greenfield, 2013).
Given the decline of e-readers popularity and the rise of printed books sales (i. e. 0% projected increase of printed books for global sales in 2016), it probably makes sense for Amazon to stay in that business taken that the majority of sales in this market still account for them (Mance et. al, 2015). As in case of B&N, unfortunately, they did not manage to make the transformation to the e-commerce world organically, in a cleverly integrated fashion leaving Nook just another great concept with no coherent execution. Sadly, the most financially viable move for them would be to "lay down their weapons" with Nook and invest their efforts in the business they are familiar with.