Streeton House Speech for assembly Essay Sample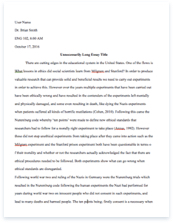 The whole doc is available only for registered users
OPEN DOC
Download Essay
A limited time offer!
Get a custom sample essay written according to your requirements urgent 3h delivery guaranteed
Order Now
Streeton House Speech for assembly Essay Sample
Welcome teacher's parents and my follow students, I welcome you yet again, to our first school assembly for 2015. My name, is Abdul WARSAME and I'll be working with Rahma Jama and we are your 2015 Senior Streeton House Captions. Before I go on, I'd like to share some information about Streeton House. Streeton house was named after, Arthur Streeton who was born at Duneed, near Geelong, Victoria on the 8th April 1867. In August 1889, he exhibited 40 works in the Impression Exhibition. Streeton was fascinated by the French Impressionist movement and in 1937 he was knighted for his services to art. Streeton, who was known to his friends as 'Smike', died on 1 September 1943 and is buried in Ferntree Gully Cemetery.
I've found a quote not only about leadership but also links in life. "The world isn't all sunshine and rainbows. It's a very mean and nasty place and I don´t care how tough you are, it will beat you to your knees and keep you there permanently, if you let it. You, me or nobody, is gonna hit as hard as life. But isn't about how hard you hit. It's about how hard you can get hit, and keep moving forward how much you can take, and keep moving forward. That´s how winning is done. I want you to understand that, education, excellence and opportunity may be handed to us, but us students we must take responsibility for our future. We may be taught, but we must also take ownership for our learning. As Streeton house caption, I encourage all the students of the Streeton House team to take advantage of the opportunities that we set out for you. Our goal, is to maximise the relationship between all the students in the school as well as keeping the diverse, competitive tradition the Streeton House had. Streeton will win…… again.