Subhiksha Failure Essay Sample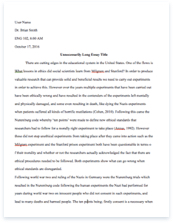 The whole doc is available only for registered users
OPEN DOC
Pages:
Word count: 547
Category: consumer
Download Essay
A limited time offer!
Get a custom sample essay written according to your requirements urgent 3h delivery guaranteed
Order Now
Subhiksha Failure Essay Sample
These views & reasons expressed below are through follow ups of the newspaper reports and conversations from sources from the industry and employees at Subhiksha. • Reason 1 : Unmindful Expansion Across states from South to West and North and East  Rapid store expansion Rapid increase of personnel From groceries and medicines  Mobiles and Electronics  Consumer durables and IT (Too fast too furious!) Huge investments and cash flows … • Reason 2 : Growth … without Consolidation 2004 marked a departure in Subhiksha philosophy from Consolidation & Growth to uncontrolled growth! Very few stores would have been profitable in terms of cash flows • Reason 3 : Whither Retail management The focus was towards multiplying turnovers! Expansions happened without an eye to principles in Retail and Customer Management Staff service was shoddy and stores lacked a healthy appeal to Consumers A Subhiksha store often looked like a Government uniform Pricing Store! • Reason 4 : Profit and Loss? Balance Sheets? Cash Flows!
Uncontrolled increase in store and personnel were bleeding the Treasury Turnover being the mantra, Subhiksha worked on slim and zero margins, Often invoking the wrath of other players in the market Thus Cash outflows were high where as inflows in terms of margins were non existent • Reason 5: Mastering the Supply Chain A Wal Mart builds scale through integrated Supply chain, not by being a re-seller! Downstream supply chain was not integrated. Bulk buying is not a source of advantage. In effect, Subhiksha was being a reseller buying products from vendors and selling them at zero margins • Reason 6 : Managing Vendors! Subhiksha tried to build scale on bulk Quantity purchases from vendors and a liberal credit term extended to them Your vendors only have a limited leash…expecting huge credit cycles to make up for your RoIs is hardly "good" vendor management •Reason 7 : Inventory management! Credit defaults caused supply breakages Hence it led to situations where either there were huge store Inventories going bad… … Or the stores simply did not have stocks! Inconsistency resulted in customer dissatisfaction with Store franchise!
Furthermore, unrestrained practices like reselling to other retailers, made companies squeeze supplies In the rush to pump RoI and turnovers, Subhiksha stores were resorting to indiscipline and wasteful practices! •Reason 8 : Discounts as USP The only USP was discounts… hardly a sustainable competitive edge! Footfalls, turnaround and turnover being the guru mantra: Subhiksha never understood its consumers In a rush to build turnarounds and turnovers and meet targets, Lower level managers resorted to reselling it to retailers and emptying their inventories In effect, target pressures impacted the USP since Consumers chose to buy from outside the store since the store was "sold out" •Reason 9 : Quality of ground level management! Personnel recruited to run operations were locals Tendency towards dishonest practices in face of turnover pressure! Scored "own goals" by playing into the turnover traps Quality of store service was bad, adherence to rules of retail were minimal •Reason 10 : Diffused focus Subhiksha sold fresh vegetables, medicines, groceries, mobile phones, accessories and more.. where was the focus? How robust was the business model and the manpower to handle such diversity? Did they ever stop to catch a breath and consolidate?