Sudan Famine Essay Sample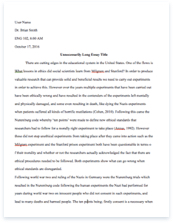 The whole doc is available only for registered users
OPEN DOC
Download Essay
A limited time offer!
Get a custom sample essay written according to your requirements urgent 3h delivery guaranteed
Order Now
Sudan Famine Essay Sample
This picture shows the Sudan Famine. It is one of the Pulitzer Prize winner in 1994. In the picture you can see a famine afflicted child who crawls towards the food camp of United Nations located a few meters away. There is also one vulture which seems to be longing for the child to die in order to eat the child's body right away. What happened to the child is still unknown as to whether she successfully reached the food camp or died in the vulture's claws.
            Kevin Carter is a South African Photojournalist who took  the picture. The photo is very controversial because the photojournalist can be considered as another vulture in the picture. This photograph was Published in The New York Times and The Mail & Guardian on March 26, 1993. Carter made commentaries about his product since many criticisms came out saying he could have helped the little girl by chasing the vulture right away. He was then too busy finding the best angle and adjusting his camera's lens instead of lessening the suffering of the poor child.
            Upon seeing the picture, I personally find it interesting. But then I am really displeased with the photographer who took the picture. Time really counts in that breath taking scene. Seeing the condition of the child, there could have something more important things to do than taking pictures. It is one historical photograph how famine is really experienced during those times at that region of the earth. I feel sorry for the child who met two vultures that time. The true vulture who wanted to satisfy his minimalistic need to eat and the other vulture who chose to find the best angle than help the child. I feel so blessed of what I have right now because of this picture. I value life even more and I made a promise to myself not to become either one of the vultures present during that time.