Summary of the Causes and Consequences of the U.S. Trade Deficit Essay Sample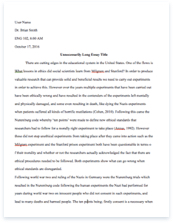 The whole doc is available only for registered users
OPEN DOC
Download Essay
Get Full Essay
Get access to this section to get all the help you need with your essay and educational goals.
Get Access
Summary of the Causes and Consequences of the U.S. Trade Deficit Essay Sample
            The article is a testimonial made by Daniel Griswold before the Senate Finance Committee. He works at the Center for Trade Policy Studies. It is all about the causes and consequences of the U.S. trade deficit. Trade Deficit is the sum of capital invested to the United States' market from other countries less the American investments. He presents a more elaborate explanation of the most talked about trade deficit.
            Being the most stable and relatively free domestic market, the United States of America's market still is the most popular target for foreign investors. The Americans doesn't save enough money to finance the investment opportunities the United States' economy offers. He explained more that the trade deficit is just the same as that of investments exceeds domestic savings. He presented a study made by the Cato Institute that gave four myths about the trade deficit.  Two of the myths were for the causes and two for the consequences.
            The first myth is about the inequitable trade barriers in other countries which cause the trade deficit. For example, the United States would trade with a relatively high trade barrier. At the same time, they trade with countries which were open to U.S. exports. The second myth is the lack of competitiveness of the United States industry. These two myths contribute to the cause of the trade deficit.
            The third myth is about the trade deficit destroying jobs. The empirical effect of the trade deficit on employment has manifest over the years. With the United States economy expansion raises the demand for workers but also raises the demand for foreign investors. The fourth myth is that trade deficits slows down the economy.
The findings of the Cato Institute are not that accurate as Griswold has shown. He contradicts every myth presented by the institute. He had explained those trade deficits are not bad for economic growth but a mere rising of domestic demand and investment.
With these explanations, Griswold has suggested to the Senate Finance Committee that they should ignore the trade deficit which was contained in the news lately because of the economic turmoil at East Asia. Then he added that the finance committee should concentrate on eliminating the trade barriers whenever they exist.