Summer plan Essay Sample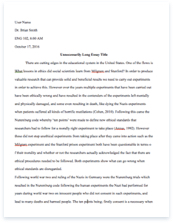 The whole doc is available only for registered users
OPEN DOC
Download Essay
A limited time offer!
Get a custom sample essay written according to your requirements urgent 3h delivery guaranteed
Order Now
Summer plan Essay Sample
In this passage I am going to describe one of my best memories growing up as a child. One family event that I always enjoyed doing and was always patiently waiting on its arrival was the family summer vacation. Our summer vacation wasn't like many kids but we made the best by going to hang with our grandmother. Every summer every child in the world wishes to spend most of the time playing, eating chocolates & ice-cream and visiting the most exotic places of the world. Their dream is being full filled in their summer vacations. In these summers my parents planed to take me along with my siblings to our grandmother's home that is situated in a small town named Elaine, Arkansas. We considered it as a great plan because growing up there for such a small time it would be nice to go visit again. For us, going down was the best thing that ever happened to us because our grandmother still stayed about 45mins away from us and we wanted to see her everyday almost.
So the next day when school gets out for the summer break, we would run home and pack our bags and wait for our parents to arrive home to take us on our summer vacation. Our grandmother was very excited about seeing us as we were visiting her after such a long time. Our grandmother lived with one of our uncles and one aunt. The house was kind of crowded due to her having not enough room for everybody but she was excited about our stay and would always say "I love to have my grandchildren around". Now don't get me wrong but Elaine is a small and beautiful place filled with a lot of stores and different monuments to look at. There is a famous china man shop where most people would go and buy goods for their families. We use to always ask her for small amounts of money just to go to the store and buy snacks such as Little Debbie Cakes and drinks. One day my aunt's friend came along with her daughter named Tasha to leave her at our home as she was going out of town for some important business. Tasha was the most…